Bill Murray being funny and tender and singing and goodness knows what else in Afghan-set feelgood comedy – what's not to like?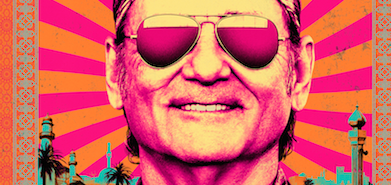 Open Road has released the first teaser trailer for Rock The Kasbah after unveiling the poster earlier this week.
The distributor has set an October 23 US release for the story of a rock manager who discovers a young girl with an extraordinary voice while on tour in south Asia.
Barry Levinson directs and the cast includes Kate Hudson, Zooey Deschanel, Danny McBride, Scott Caan, Bruce Willis and Leem Lubany.