The genre theatrical imprint of Shout! Factory will open the film in select cinemas across top US markets and on VOD on September 4.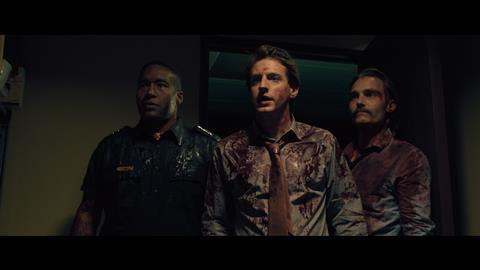 Fran Kranz, Pedro Pascal, Emma Fitzpatrick, Yvette Yates
with Joel Murray and Joey Kern star in the Slamdance 2015 selection about of an office worker who learns a rival colleague is a vampire.
Brian James O'Connell directed from a screenplay by comedy pairing Dr. God and Ryan Mitts.
Fortress Features' Brett Forbes and Patrick Rizzotti produced in association with Brandon Evans of Maybe This Year Productions, Colleen Hard, and Justin Ware.
Shout! Factory has brought on Ruth Vitale of The Film Collective and MJ Peckos of Dada Films to handle the theatrical launch and Meyer Shwarzstein of Brainstorm Media for VOD roll-out.
Shout! Factory founders Richard Foos, Bob Emmer and Garson Foos made the announcement on Wednesday.