Kino Lorber has picked up all North American rights to Soon-Mi Yoo's Songs From The North, while in a separate deal FilmRise will distribute Steve McQueen: The Man & Le Mans in the US.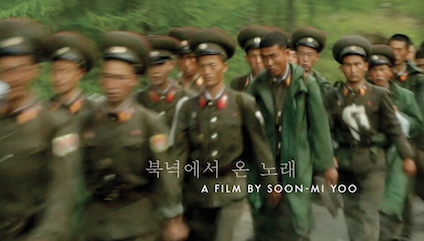 Songs From The North won the Locarno Golden Leopard for best first feature in 2014 and will open on September 18 at New York's Anthology Film Archives prior to expansion and VOD and home media in early 2016.
Kino Lorber president Richard Lorber brokered the deal with producer Haden Guest. Kino Lorber is planning to expand the release after its New York premiere. A VOD and home media release is scheduled for early 2016.
Songs From The North combines footage from three visits to North Korea by Soon-Mi Yoo with songs, popular cinema and archival footage to get behind the psychology of the North Koreans.
Brooklyn-based FilmRise brokered a US deal with Content Media for the Cannes Classics documentary Steve McQueen: The Man & Le Mans.
Gabriel Clarke and John McKenna of Noah Films directed the portrait of the Hollywood icon and racing fanatic as he fights to make a passion project documentary about the Le Mans 24-hour race in France.
FilmRise will release in select theaters in New York and Los Angeles on November 13 day-and-date with digital platforms.