Sony Pictures Worldwide Acquisitions (SPWA) has acquired all worldwide rights to Tze Chun's Cold Comes The Night starring Alice Eve, Bryan Cranston and Logan Marshall-Green.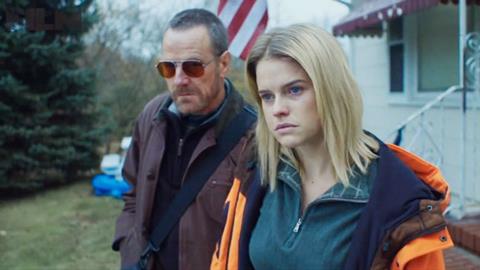 Chun co-wrote the screenplay with Osgood Perkins and Nick Simon about a motel owner and her daughter who are taken hostage by a career criminal.
Ursula Parker and Leo Fitzpatrick round out the key cast. Chun's follow-up to Children Of Invention is in post and SPWA vp of production Lauren Craniotes oversees for the studio.
Mynette Louie of Syncopated Films and Trevor Sagan of Sasquatch Films produced and the financiers are Three Point Capital, Whitewater Films and Cherry Sky Films.
Scott Halle, Rick Rosenthal, Nick Morton, Jacob Pechenik, and Ali Jazayeri served as executive producers.
UTA Independent Film Group and Andre Des Rochers of Gray Krauss Stratford Des Rochers represented the filmmakers in the deal with SPWA's evp of business affairs Michael Helfand.