EXCLUSIVE: US outfit Myriad strikes deal for feature starring Shirley MacLaine and Amanda Seyfried.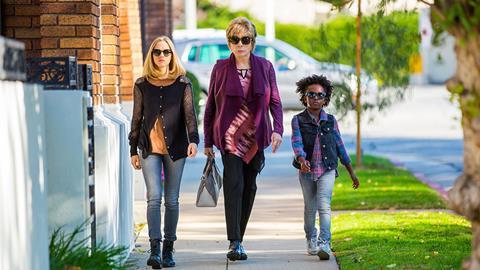 Vertigo Releasing has nabbed UK rights to Sundance comedy-drama The Last Word, starring Shirley MacLaine and Amanda Seyfried.
The deal was negotiated by Ed Caffrey from Vertigo and Kirk D'Amico from Myriad Pictures.
Director Mark Pellington's (Arlington Road) feature follows a retired businesswoman (MacLaine) who tries to control everything around her. When she decides to write her own obituary, a young journalist (Seyfried) takes up the task of finding out the truth resulting in a life-altering friendship.
The film is likely to get a June or July 2017 release.
Caffrey said: "We're very excited to be working with Kirk and the whole team behind The Last Word on the UK release. Shirley MacLaine is Hollywood royalty and delivers a fantastic performance that we're confident will really travel."
Said Myriad president and CEO D'Amico: "I am delighted that Vertigo will release this heartwarming and amusing film in the UK soon. I have been impressed with Vertigo's previous releases. I am confident that this film which I also produced will be in good hands."
Bleecker Street has US rights.
Vertigo recently scored UK rights to Sundance drama Menashe.
Myriad's current slate includes Fernando Trueba's The Queen Of Spain, starring Penelope Cruz, and family film Red Dog: True Blue.