EXCLUSIVE: Kaleidoscope nabs int'l rights; CAA to handle North America.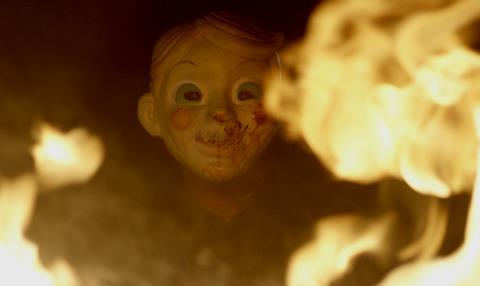 Kaleidoscope Film Distribution (KFD) has nabbed international rights to Tribeca premiere Psychopaths, which will get a market screening in Cannes.
The horror feature from writer- director Mickey Keating (Carnage Park) is set over a single blood soaked night, where the paths of multiple serial killers cross.
CAA will handle rights in North American.
The film stars Ashley Bell (The Last Exorcism), Angela Trimbur (Trash Fire) and Jeff Daniel Philips (Westworld), and is produced by Will Frank, Cam McLellan and Allister Lewison.
It is executive produced by Larry Fessenden of Glass Eye Pix (Stake Land).
The deal was closed by KFD's Michael Chapman and Spencer Pollard, with Glass Eye Pix and producer, Will Frank.
Kaleidoscope Home Entertainment will handle the UK release.
Chapman commented: "We're thrilled to be working with Mickey and Will, Psychopaths is a bold and daring genre piece which sits well within our festival driven slate."
Writer and director Keating added: "I'm so excited to be working with the incredible folks over at Kaleidoscope to unleash Psychopaths all across the globe. Their enthusiasm for groundbreaking genre films makes this collaboration a true honor."