Hot on the heels of global blockbuster Minions, Universal has scheduled the release of the next three titles from Illumination.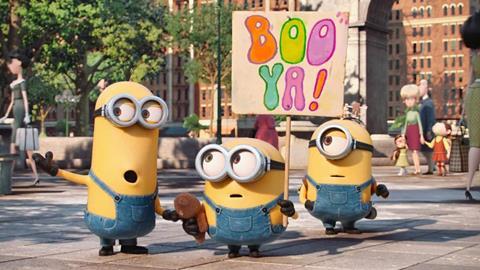 The films, going under the vague title of Illumination Entertainment Franchise Film, are scheduled to open at the height of summer on July 13 2018, July 3 2019 and July 10 2020.
The parties did not give details of each project beyond the following statement:
"The upcoming entries will be full of the sweet-yet-subversive humour, relatable characters and innovative visuals that have come to be expected from the makers of the beloved Despicable Me franchise."
Minions ranks as the second biggest animation of all time worldwide on $1.15bn and counting.