EXCLUSIVE: Wolfe Releasing has acquired North American rights to the Australian lesbian crime caper that will screen at Frameline and Outfest this summer.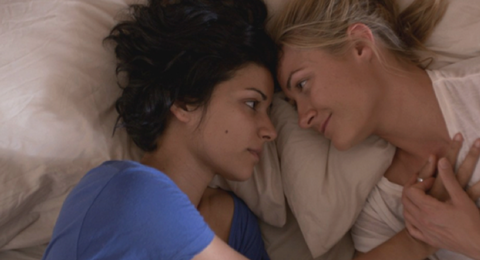 All About E follows an Arab-Australian DJ on the run with her gay best friend who chances upon a bag of cash.
Mandahla Rose, Julia Billington, Brett Rogers and Simon Bolton star.
Louise Wadley wrote and directed All About E and Jay Rutovitz of Girls' Own Pictures produced.
The film premiered at Sydney's Mardi Gras Film Festival and Melbourne's Queer Film Festival in Australia.
Wolfe Releasing president Jim Stephens negotiated DVD, VOD and all digital platforms with Rutovitz and plans an early 2016 release.

"A About E is a fun look at culture and identity in Australia, with terrific performances and beautiful cinematography, set against the backdrop of Australia's varied landscapes," said Stephens.
"Wolfe Releasing was always our number one choice for North America, and we couldn't be more delighted to have signed with them," said Rutovitz.

"We hope A About E will become the lesbian Priscilla: Queen Of The Desert – and Wolfe are the best people to take it there."