China's DMG Entertainment has reached an agreement with Hasbro to create a live action show, Transformers Live, based on the Transformers franchise.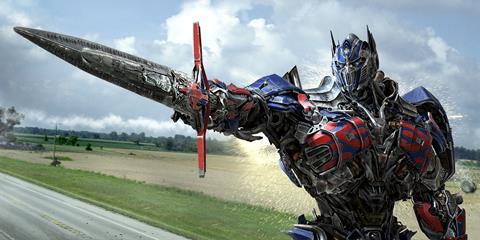 The Beijing-based company has established a live entertainment department, DMG Live, as a partnership with Michael Cohl's S2BN Entertainment, which produced the Spider-Man: Turn Off The Dark and Rock Of Ages theatre shows.
The show will bring the Transformers robots, including Optimus Prime and Bumblebee, into a real world arena – a custom-built, semi-permanent 4,500-capacity venue – with the first show expected in 2017.
The Transformers films have been huge hits in China, with the latest film in the franchise, Transformers: Age of Extinction, grossing $320m for third place in the all-time box office chart.
"Transformers Live will be a cross between an action-adventure spectacle, a theme park attraction and a theatrical show. Fans will experience intense action, beautiful visual moments, an emotionally engaging story, lots of humor and rousing music," said S2BN Entertainment chairman Michael Cohl.
Location based entertainment is big business in China for both local players, such as Dalian Wanda Group, and international theme park operators including Disney and Universal.
Disney's long-gestating Shanghai Disney Resort is scheduled to open this June; DreamWorks Animation's China joint venture Oriental DreamWorks is planning a $2.4bn entertainment, culture and retail development called Shanghai DreamCenter; and Universal is working on a $3.3bn resort to open in Beijing in 2019.