Canada is the UK's 16th largest export market for goods.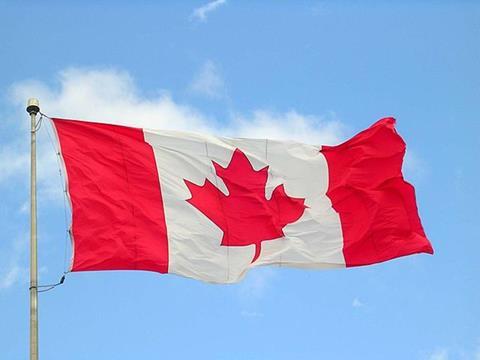 Canada export overview
Canada is the UK's 16th largest export market for goods. Canada has cultural, historic, and linguistic links with the UK. The EU-Canada Comprehensive Economic and Trade Agreement (CETA) will help strengthen trade between Canada and the UK.
Contact a UKTI Canada export adviser for a free consultation if you are interested in exporting to Canada.
Around 700 UK companies are doing business in Canada. These include well known companies like Carillion, HSBC, Aviva and Burberry.
Benefits to British businesses exporting to Canada include:
familiar products and service providers
proximity to US market
similar legal and business practices
diverse ethnic population
pending CETA agreement will reduce trade restrictions
Strengths of the Canadian market include:
strong economic growth and banking sector
high personal wealth
large and diverse natural resource sectors
strong business and consumer base
Growth potential
Economic growth
Canada emerged from the 2008-2009 recession in a relatively strong position and has had favourable growth conditions. As a net exporter of oil the economy has been affected by recent declines in oil prices but economic growth is still projected to be around 2% this year. Inflation remains stable and near the Bank of Canada's 2% target.
USA
Canada serves as a base for entering the US market, given similarities in market conditions. Canada and the US economies are connected by the North American Free Trade Agreement (NAFTA).
Free Trade Agreements
Canada has free trade agreements in place with more than 10 countries. Most notably Canada has negotiated the CETA, an EU-Canada free trade agreement. The agreement is undergoing legal review and translation before it is ratified.
UK and Canada trade
UK goods and service exports to Canada were worth £7.5 billion in 2013. The UK is Canada's sixth largest source of goods imports and second largest services trading partner.
Opportunities for UK businesses in Canada
UK Trade and Investment (UKTI) publish over 1,000 business opportunities per month across all sectors and over 100 markets. Sign up to receive regular business opportunities alerts.
Start up considerations
A business in Canada can be operated as a:
company
foreign branch
trust
joint venture
You should seek legal advice as the tax and legal obligations of each business structure can differ.
Businesses operating in Canada are required to register with the Canada Revenue Agency (CRA) to receive a business number.
To register as a business in Toronto you will need to contact Enterprise Toronto. If you plan to operate or serve outside of a particular province, should register federally with Industry Canada.
Legal considerations
Canada has a mix of federal and provincial laws. In most of Canada, the legal systems are based on common law. In Quebec, the legal system is based on civil law.
Businesses in Canada are required to obtain the correct permits and licensing for business activities. You can generate a list of permits and licences required on the Canada Business Network.
Intellectual Property
Trademarks, designs, patents and copyright are the principal forms of intellectual property protection available under common law. They are all governed by legislation.
UK companies entering into agreements in Canada should undertake professional advice.
Business behaviour
Language regulations
Canada is a bilingual country. The official languages spoken are English and French. Most native French speakers live in Quebec and you may require an interpreter for business meetings there.
Under provincial law, French in the language of business in Quebec. Among other requirements, it must clearly be the predominant language on publically visible signage, product packaging, user manuals and promotional material.
Businesses with 50 employees or more must register with the Quebec French Language Office and provide satisfactory evidence to the government that workplace communications are in French.
Contacts
Contact the UKTI team in Canada for more information and advice on opportunities for doing business in Canada.