China is the great economic success story of the past 30 years.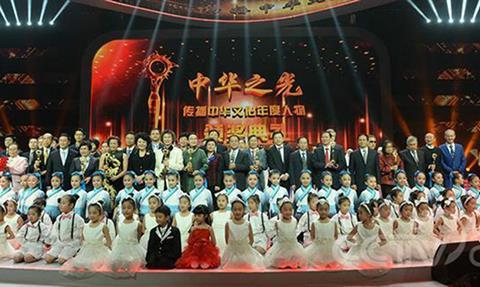 China export overview
China is the great economic success story of the past 30 years. Previously an agricultural society, urbanisation reached over 52% in 2013.
Contact a UKTI China export adviser for a free consultation if you're interested in exporting to China.
China is world's second largest economy after the United States and the biggest trading partner for most Asian economies. It's a huge and expanding market for UK businesses. UK exports have increased by over 37% in the last 2 years.
Jaguar Land Rover (JLR) is the UK's biggest exporter to China, but is just one of many UK companies now operating in this important strategic market.
Benefits for UK businesses include:
largest country in the world by population
fast growing consumer market
growing number of middle income consumers
close proximity to Asia Pacific region and economies
marked growth ensured by Chinese monetary policy
forecast to become the world's largest luxury goods market by 2020
London being positioned as a developing centre for Chinese currency business
Strengths of the Chinese market include:
flourishing business base
strong government investment programme
largest Information and Communications Technology (ICT) market in the world
over 160 cities of 1 million+ inhabitants with new cities emerging
coastal areas developing into sophisticated urban clusters
Challenges of doing business in China
There are some unique challenges when you are doing business in or with China. These include:
large parts of the economy are still closed to full foreign participation
strong competition from well-resourced and positioned state-owned enterprises
finding and retaining the right skills in the local workforce
complex business culture
language barriers
need for patience to build up trust and networks
significant time difference
weather extremes across the country and high levels of pollution in certain urban centres
anti-monopoly legislation used against foreign firms
bribery and corruption
You should ensure you take the necessary steps to comply with the requirements of the UK Bribery Act.
Read the Foreign and Commonwealth Office's (FCO) Overseas Business Risk report for China.
Watch the China Britain Business Council's (CBBC) recorded webinar on avoiding common scams when doing business in China.
Growth potential
Economic growth
China is currently the world's second largest economy. According to the International Comparison Program (ICP), it's projected to overtake the US in the next year in Purchasing Power Parity (PPP) terms.
Gross Domestic Product (GDP) grew by about 10% a year from the start of market reforms in 1978 to the 2008 financial crisis. The headline figure has now fallen to just over 7% as the government rebalances the economy to make growth less reliant on investment.
The World Bank predicts growth of 7.2% in 2015 and 7.1% in 2016 following growth of 7.7% in 2013. Slowing growth has resulted in significant changes to China's growth strategy.
The Chinese government is aiming to:
improve infrastructure and social welfare
develop China's vast rural and interior regions
expand domestic consumption to the wider population
move manufacturing up the value chain
shift industrial structures inland
Nearly 40 Chinese companies have entered the global Fortune 500 list.
China's middle class is expected to reach 600 million by 2020. Import demand is expected to rise by USD 3.4 trillion between 2010 and 2020.
Free Trade Zones (FTZ)
The UK is cooperating closely with the Chinese authorities on the development of FTZs in Shanghai, Fujian, Tianjin and Guangzhou. The new pilot Shanghai FTZ has the potential to change the way UK companies operate in China.
Read CBBC's practical guide to the 'Free Trade Zone'.
UK and China trade
UK exports of goods to China have more than doubled since 2010. They were worth £12.4 billion in 2013, up by 18% from 2012.
According to China's Ministry of Commerce (MOFCOM) UK exports to China are up 20% on the year since October 2013. China remained the UK's seventh biggest export market in 2013. The UK is now the second biggest European exporter to China.
UK's exports to China are growing 3 times as fast as our imports from China.
Opportunities for UK Businesses in China
UK Trade and Investment (UKTI) publish over 1,000 business opportunities per month across all sectors and over 100 markets. Sign up to receive regular business opportunities alerts.
Culture
There is strong Chinese government backing for culture and sport.
Opportunities for UK companies include:
TV and animation programme licensing and co-production
gaming, in particular mobile gaming
film, visual effects and post-production
interior, product and industrial design services
advertising and marketing
theme park and leisure attractions
museums and other cultural venues
promotion of 'elite' sports such as equestrian, sailing and golf
Contact Tom Simpson for more information on opportunities in China's culture and the 'Experience Economy' sector.
Start-up considerations
Companies often take a staged approach to setting up in China. Many start by exporting a small amount to test the market.
Find out more about entering the Chinese market on the CBBC website.
The main options for entering the Chinese market are:
using agents or distributors
establishing a presence in China through either setting up a Wholly Foreign Owned Enterprise (WFOE) company, opening a representative office or working with a partner through a JV
exporting directly
e-commerce
licensing and franchising
using a UK-based consolidator/exporter
using a business incubator in China allowing a year round presence on the ground
Agents and distributors
China's size means you might need a number of agents and distributors to cover different regions. It can take time to find the right partners.
Watch CBBC's video on finding an agent or distributor in China.
Setting up a company
You should seek professional advice early on due to the difficulties in altering business structure once a legal entity is incorporated. Foreign companies cannot legally employ Chinese staff unless the company is registered in China.
Incorporating a company in China is a complex process requiring various approvals. There are several options:
a representative office can be the easiest way to establish a presence, but has limited powers and cannot conduct sales
JVs with a Chinese partner may be restricted to less than 50% foreign ownership in some industries
WFOEs are 100% foreign owned private, limited liability companies and are the most popular option if you want a permanent presence in China
CBBC offers a 'Launchpad' service enabling companies to test the market before committing to a permanent presence.
Selling online to China
Watch CBBC's video on selling online to China.
UKTI's e-Exporting Programme can help you reach Chinese consumers through e-marketplaces.
Legal considerations
China has what is officially termed 'a socialist legal system with Chinese characteristics'. The legal system is based on both statutory law and custom.
You must identify whether the market is open to you and whether restrictions apply. In some sectors it is possible to set up a 100% foreign-owned company. In others entry is possible only through a local partner.
Read our guidance on dealing with commercial disputes in China.
Contact the UKTI team in China to help find tax and legal advisers before entering into agreements.
Intellectual Property (IP)
China is a World Trade Organization (WTO) member.
It is essential to know how to use, guard and enforce the rights you have over the IP that you or your business own. As part of your market entry strategy you must:
establish how you can protect your rights
find out about costs
monitor the market for possible infringements
China uses a 'first-to-file' system for trademarks. You may lose legal protection if a similar mark has already been registered within China. Therefore, you must register your trademarks in China before entering the market.
Read the UK Intellectual Property Office's (UKIPO) guides to IP in China.
The UKIPO has a small team at the embassy in Beijing who can provide more information on protecting your intellectual property in China.
The European Commission's China IP Rights SME Helpdesk also offers help for SMEs.
Watch CBBC's webinars on Registration and enforcement strategies for patents in China and Trade Marks in China.
Business behaviour
China is a vast country, where sub-cultures and practices differ from place to place.
Mandarin Chinese is the language of business. You cannot assume Chinese firms will have English speaking staff. A translator or interpreter is essential.
You should:
avoid talking politics
be careful with gestures as they can convey different meanings in China
avoid embarrassing your hosts as the Chinese do not like to say no
not be offended by often intrusive questions relating to age, income or marital status
build close personal relationships to enable you to develop business partnerships
Entry requirements
You should obtain a visa to enter mainland China before arrival. You can find details of visa requirements on the Chinese embassy website.
Travel advice
If you're travelling to China for business, check the FCO travel advice page beforehand.
Contacts
You can contact the UKTI team in China for more information and advice on opportunities for doing business in China.