Mexico is the world's 15th largest economy, according to the International Monetary Fund. World Bank analysts predict that Mexico's economy will be the world's fifth largest by 2050.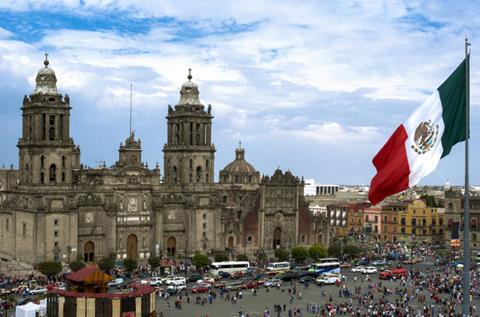 In 2014 trade between the UK and Mexico was worth USD 32 billion. Many large UK companies operate in Mexico, including HSBC, GlaxoSmithKline, AstraZeneca, BAT and the Intercontinental Hotel Group.
Incentives for UK companies exporting to Mexico include:
about the same size as the whole of Western Europe with a population of over 120 million
Mexico and the EU have a free trade and a double taxation agreement
largest economy in Latin America, after Brazil
Strengths of the Mexican market include:
free trade access to the US market from Mexico under the North American Free Trade Agreement (NAFTA)
first Latin American member of the Organisation for Economic Co-operation and Development (OECD)
more free trade agreements than any other country – 11 agreements covering 44 countries with a potential market access of up to 60% of the world's GDP
Challenges when doing business in or with Mexico include:
open and competitive market, so be sure of your products USPs
takes time to build and maintain relationships with clients and distributors
language barriers mean that interpreters may be required
The most common forms of operation in Mexico are:
supply chain operations
representative offices
joint ventures
shelter operations
subcontracted manufacturing
assistance from Mexican federal and state governments
You should seek legal advice as the tax and legal obligations of each business structure can differ.
The Mexican Intellectual Property Institute (IMPI) regulates the use of patents, trademarks, advertisement and business names in Mexico. An independent intellectual property rights lawyer can help you to determine the best strategy for your company.
English is widely spoken in Mexico but there are still many who don't speak it. Having a basic knowledge of Spanish will help you make a good impression.
Business attire is more formal in Mexico than in the US or Europe.
You need to use professional titles when greeting someone. If they don't have titles you should call them Señor (Mr), Señora (Mrs) or Señorita (Miss) – followed by their surname.
Contact the UKTI team in Mexico for more information and advice on opportunities for doing business in Mexico.