Thailand is in transition to Digital TV after the National Broadcasting and Telecommunication Commission (NBTC) granted 24 commercial digital licenses to 19 companies to operate digital TV in Thailand in 2014.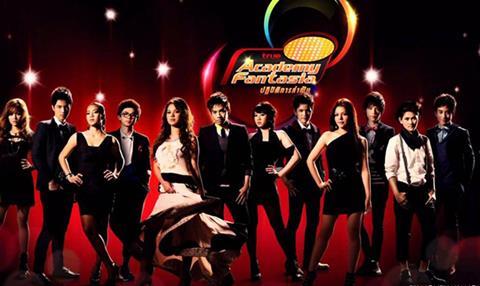 Nowadays, Thai viewers have access to analog terrestrial, digital terrestrial, satellite and cable television providers. Over 70% of Thais access television through satellite providers, with the remaining less than 30% relying on terrestrial services. TrueVisions is the largest player in Pay TV cable and satellite market, with CTH and GMMz holding minimal share.
Since Digital terrestrial television has been introduced, the number of free TV channels has increased from 6 channels to 24 channels. Digitization will also spur large-scale investment in infrastructure, equipment, content creation. Analysts predict that the overall economic impact of the transition to digital TV will exceed £ 1.8 billion.
The introduction of Digital TV changed free TV business landscape dramatically as more broadcasters compete for viewers and advertisers.
Before April 2014, Thailand had only 6 main TV networks: 1) Channel 3 by BEC World's subsidiary, Bangkok Entertainment Co., Ltd; 2) Channel 5 by the Royal Thai Army; 3) Channel 7 by Bangkok Broadcasting and Television Co., Ltd; 4) Channel 9 by MCOT; 5) NBT by the Government's Public Relations Department and 6) Thai PBS, an advertisement-free public channel.
Even though all networks have nationwide broadcasting coverage, only 2 major networks, Channel 3 and Channel 7, have dominated the broadcasting industry with combined market share of 80% during primetime.
New Players and High Demand for Quality Content
Whilst all incumbent channels have successfully obtained new Digital TV licenses, the number of competitors in the market has increased significantly. Many satellite TV operators have obtained the licenses, as well as a number of production houses who previously supplied content to the original analog TV operators.
Channel 7 and Channel 3 should maintain their leading positions given their strong programme content and large viewer base. These two largest channels are best-known for their soap opera/drama series, which is the category with highest viewership in Thailand.
TV 5 and MCOT, the incumbent operators, are likely to continue losing market share in the medium term as the new channels expand. Both channels have previously relied heavily on production houses to supply them with content and have weaker in-house production capabilities.
Workpoint, RS (Channel 8) and GMM Grammy (One and GMM25) were previously content providers to the original broadcasters. After becoming broadcasters themselves, the companies started to pull programmes from the original channels to air on their own digital channels. With strong in-house production capabilities, they are faring better than their competitors and their ratings are expected to improve.
MONO is another successful new Digital TV operator, due to their unique positioning as the channel for international movies, especially for the popular Asian drama series from South Korea, Japan and China.
The strategy of the new digital TV operators is gradually to add new programmes as advertising revenue grows, in order to minimize the mismatch of content-production costs and advertising income.
Dual-Screen/ Multi-Screen Viewing
Thailand has introduced the dual-screen system to measure TV ratings on both TV and online media, the first country in Asia-Pacific to do so. It follows the media consumption trend, with smartphone and tablet being extremely popular among teens and working adults.
A survey by GroupM's Mindshare, Unilever and Nielsen Thailand found that TV is still a dominant media among Thais but the viewer number has a negative trend, while multi-screen behaviour is growing significantly as online media could be called "mass media" for youngsters. Time spent on personal computer, smartphone and tablet totals 358 minutes a day, outpacing 78 minutes on TV (Bangkok Post, 15 June 2015).
Because of the popularity of mobile devices, many TV operators have adopted new strategies and technology to maintain or increase their viewership. Most channels offer free live streaming of their programme on their websites and mobile applications, including some back viewing. Reality competition programmes also tend to have their own mobile applications where viewers keep updates on their favourite contestants and vote for them to win.
The first second screen platform launched for the first time in Thailand in July 2015. The deployment is a joint venture between Thaicom, a satellite operator, Intouch Holdings and Kantana Group, a major production house.
The service will be used for the Thai adaptation of popular US series, Gossip Girl. The programme is produced by Kantana Group to be aired on Channel 3. Apart from additional content, viewers will be able to shop, play games and interact with other viewers on their mobile devices.
Opportunities for UK Companies
Solutions to integrate TV content with smart devices
International content, mainly in variety show format
Broadcasting equipment and solutions
Filming equipment
Pre and post production equipment