EXCLUSIVE: Thriller starring Sam Neil features two former Screen Stars of Tomorrow - Tom Payne and Antonia Campbell-Hughes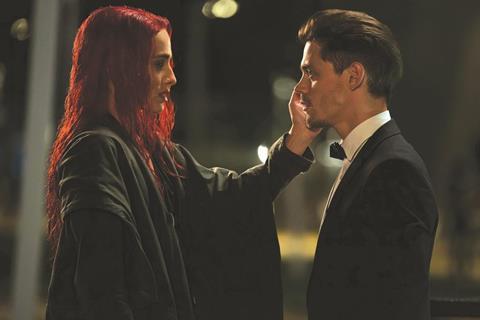 Terra Mater Films has unveiled the first images from its upcoming thriller DxM, from Gallowwalkers director Andrew Goth, ahead of its market premiere in Cannes.
Screen also has an exclusive first look at the poster, which contains clues to the story within its design.
The mind-bending thriller, starring Sam Neill, features former Screen International Stars of Tomorrow Tom Payne and Antonia Campbell-Hughes as students at a 'quantum academy' attempting to create a collective consciousness - only to discover that they are themselves part of a greater experiment.
The film also stars Melia Kreiling (Guardians of the Galaxy), Dominique Tipper (Vampire Academy), Oliver Stark (My Hero) and world-champion free-runner Ryan Doyle in his feature film debut.
Producers are Walter Köhler and Joanne Reay.
The film is one of the first features to be made by the outfit, launched last year as part of Red Bull-owned Terra Mater Factual Studios. The other titles is Brothers of the Wind, starring Jean Reno.