EXCLUSIVE: CTB, A-One Films, former K5 exec launch company at EFM; among first titles is next project from Target [pictured] writer-director Alexander Zeldovich.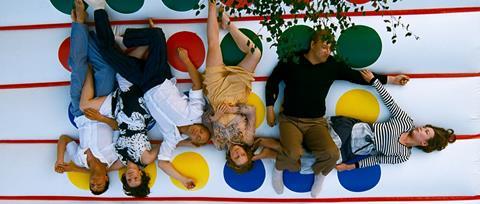 Daniel Goroshko, Sergey Selyanov, Rodolphe Sanzé and Laurent Fumeron have joined forces to launch new European co-production outlet The Project.
The company launches at the EFM in Berlin where the founders will be discussing projects with potential production partners and backers.
The collective, which will develop projects in house initially but will also look to partner on third-party-developed projects with commercial potential, has its eye on opening additional European offices at a later date.
Among the first titles on the slate are Target writer-director Alexander Zeldovich's next project Sweet Life and Andrew Desmond's (Entity) The Sonata.
CTB CEO Selyanov (Mongol: The Rise of Genghis Khan) and producer-distributor Goroshko, founder of Russian distributor A-One Films, will operate out of Russia while former K5 and Imagina sales exec Sanzé and producer Fumeron will spearhead a Paris base.
Goroshko and Sanzé will handle international co-productions and business development while Fumeron, whose sci-fi short Entity played at festivals including Puchon and FilmQuest, will handle development and production.
The group told Screen: "Launching The Project at the EFM this year is absolutely in tune with our mentality and strategy of encouraging European co-productions, discovering new talent and collaborating with respected professionals."