EXCLUSIVE: Brian O'Shea has acquired international sales rights to Randall Miller's upcoming punk rock saga starring Alan Rickman and Malin Akerman. Paradigm represents US rights and will announce a domestic deal shortly.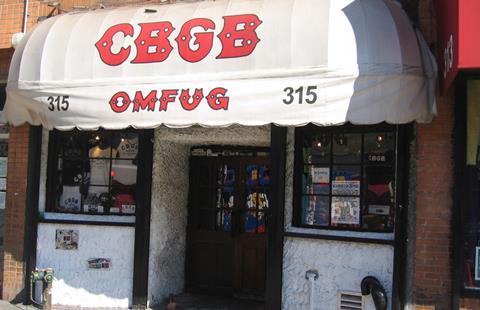 CBGB charts the history of the iconic New York club of the same name that started the careers of Blondie, The Talking Heads, The Ramones, Television and The Police.
Rickman will star as club owner Hilly Kristal and Akerman plays Debbie Harry.
The cast includes Rupert Grint, Johnny Galecki, Ashley Greene, Stana Katic, Justin Bartha, Taylor Hawkins as Iggy Pop and Joel David Moore as Joey Ramone.
Miller and his Bottle Shock collaborator Jody Savin of Unclaimed Freight Productions produce alongside Brad Rosenberger, former svp of Warner Chappell Music Group.
"Reteaming with Randall Miller is a great opportunity," said O'Shea. "Cannes is the perfect place to bring our buyers such a fun and commercial era-defining movie like CBGB.
"Brian really gets it," said Miller. "It is a pleasure to work with someone so smart, collaborative and effective."
The Exchange's Cannes slate includes Richard LaGravanese's The Last 5 Years starring Anna Kendrick; the company's first production Swelter starring Jean-Claude Van Damme; and Sebastian Silva's thriller Magic Magic, which will receive its international premiere in Directors Fortnight and premiered earlier this year at Sundance.
The Last 5 Years and Swelter are the first two projects to receive funding from The Exchange's fund with Grand Peaks, Exchange Peaks Film Capital.