ACTOR: Faye Marsay has a face that can look completely different from role to role: it's a gift, she acknowledges. "You can slip under the radar and do your work and crack onto the next — if there is a next, you never know in this game."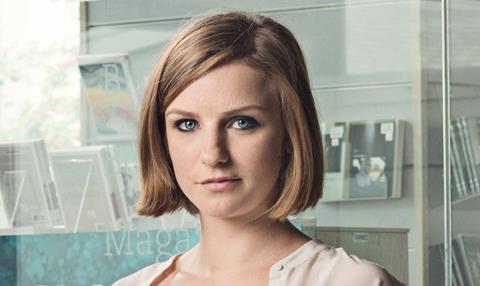 Click here for more Stars of Tomorrow
Her future is as assured as it ever can be for a young actor — Marsay is shooting the highly coveted title role opposite Helena Bonham Carter in BBC One's Love, Nina, based on the bestseller by Nina Stibbe.
Adapted by Nick Hornby for See Saw Films, Love, Nina is about a down-to-earth northern nanny who comes to work for a posh London family; you couldn't get much more down to earth than Marsay. "I wanted the part more than words," she admits.
Hailing from a "normal working-class family" in Middlesbrough ("My career has been a shock to them, as well as me"), Marsay studied acting at Bristol Old Vic.
Winning the Spotlight Prize in 2012 brought her to casting directors' attention and she landed a plum role in TV's The White Queen, followed by My Mad Fat Diary, the 2014 Doctor Who Christmas special, Game Of Thrones, and the film that really got her noticed, Matthew Warchus's Pride.
Outgoing and hard-working, Marsay originally wanted to be a footballer, but found her home at the National Youth Theatre and never left. "You work as hard as you can and you hope something comes off," she says. "I never thought I'd be getting the jobs I'm getting. Every one, I still go 'wow.'"
Contact Mary Fitzgerald, Curtis Brown mary@curtisbrown.co.uk; Lucy Johnson, Curtis Brown lucy@curtisbrown.co.uk