Mads Mikkelsen is not the only actor making waves in a foreign‑language film this awards season. Screen celebrates 10 must-see performances from across the globe.
Jasna Djuricic - Quo Vadis, Aida?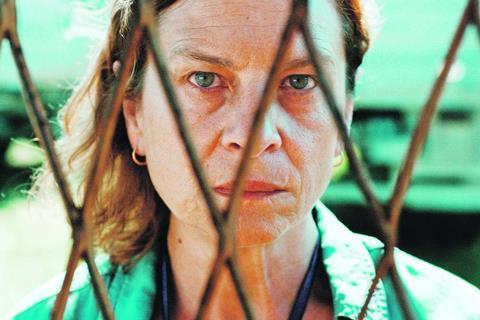 Quo Vadis, Aida? stars Djuricic as a UN translator who tries to save her husband and two sons after the Serbian army takes over the town of Srebrenica in 1995.
The Serbian actress had previously collaborated with director Jasmila Zbanic on For Those Who Tell No Tales, and her further credits include White White World (for which she won the best actress prize at Locarno 2010), Circles, Barbarians and Take Me Somewhere Nice.
Quo Vadis, Aida? premiered at Venice and then screened in Toronto; it won the best narrative film and best actress prizes at El Gouna as well as best film and audience award in Les Arcs, and is Bosnia & Herzegovina's submission for the international feature film Oscar. Djuricic has been entered for the best actress Bafta.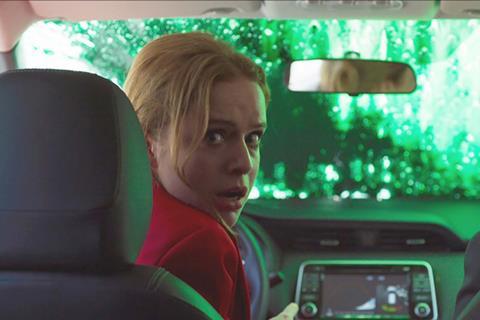 Naian Gonzalez Norvind - New Order
Michel Franco's artful thriller New Order imagines a working-class uprising in contemporary Mexico. Gonzalez Norvind — who is submitted for the actress category at both Oscar and Bafta — plays Marianne, a privileged young woman whose wedding day is interrupted by riots.
New Order won the grand jury prize at Venice before playing at the Toronto and BFI London film festivals. The actress, who splits her time between Mexico City and New York, is experienced in theatre, film (Leona, Cubby) and TV (Cronica De Castas, Gotham) and comes from an acting family that includes her Mexican mother Nailea Norvind and Norway-born grandmother Eva Norvind.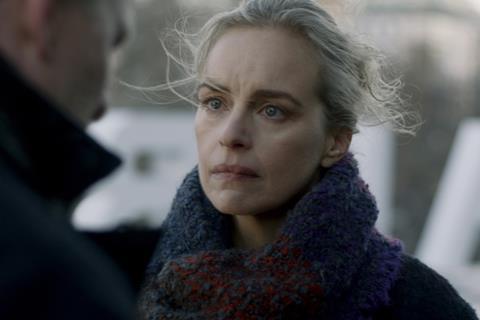 Nina Hoss - My Little Sister
Stéphanie Chuat and Veronique Reymond's moving Swiss drama looks at family relationships strained by a terminal illness. Hoss — competing for best actress at Bafta — plays Lisa, a playwright who reunites with her somewhat-estranged twin brother Sven (Lars Eidinger), who is undergoing treatment for leukaemia.
My Little Sister premiered at the 2020 Berlinale and has since seen Hoss nominated at the German Screen Actors Awards and European Film Awards; the film is Switzerland's entry for the international feature film Oscar. Hoss's credits include Christian Petzold's Barbara and Phoenix, and Ina Weisse's The Audition.
Andrea Braein Hovig - Hope
Hovig impresses with a grounded performance in Hope, playing Anja, a wife and mother whose relationship with her partner (Stellan Skarsgard) is tested after she receives a diagnosis of terminal brain cancer. The intimate role is inspired by the real experiences of the film's director Maria Sodahl. Norway's Hovig, who has often worked in theatre, also recently starred in Jorunn Myklebust Syversen's festival hit Disco.
Hope premiered at Toronto 2019 before screening at Berlinale 2020 and earned Hovig a European Film Award nomination for best actress. Hopeearned eight nominations and two wins at Norway's Amanda Awards and now represents Norway for the international feature film Oscar.
Magdalena Kolesnik - Sweat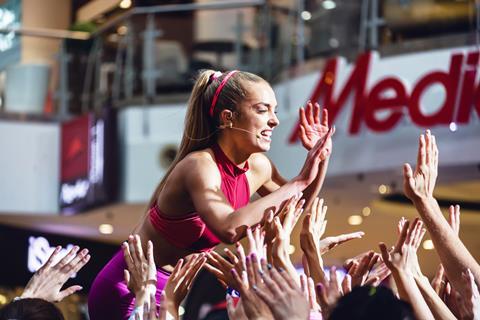 Kolesnik was the breakout performance of virtual Cannes 2020 — playing fitness influencer Sylwia in Sweden-born, Poland-based writer and director Magnus von Horn's Sweat. Although she has social-media followers numbering in the hundreds of thousands, Sylwia longs for true intimacy. The picture marks the first leading film role for the Polish actress, who trained at the National Academy of Theatre Arts in Krakow and has been active in Polish theatre.
After its Cannes label selection, Sweat impressed audiences at festivals including Toronto, Hamburg and Zurich, and Kolesnik will compete for the best actress Bafta.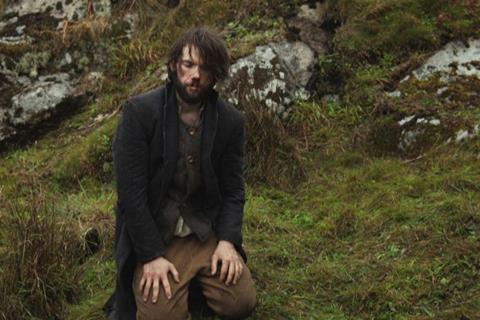 Dónall Ó Héalai - Arracht
A Screen Star of Tomorrow 2020, Ó Héalai anchors the Irish-language drama Arracht. He plays Colman Sharkey, a husband and father who struggles during the great potato famine of 1840s Ireland — requiring him to shed four stones in the four months before the shoot. The film's festival journey included Tallinn Black Nights and Dublin (where he won a discovery award) and it is now Ireland's submission for the international feature film Oscar as well as earning 11 nominations at the Irish Film & Television Academy Awards. After growing up in Connemara and acting for TV, Ó Héalai studied at the Bow Street Academy in Dublin before shooting US indie films Loud Places and Impossible Monsters.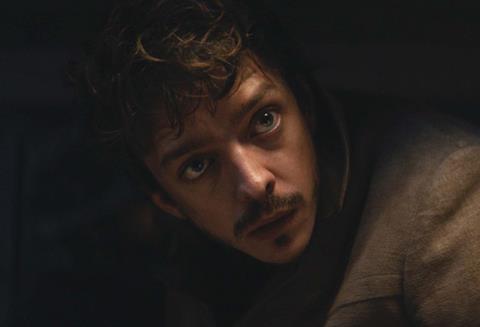 Nahuel Perez Biscayart - Persian Lessons
Argentina-born Perez Biscayart burst onto the international stage in 2017 Cannes hit 120 BPM (Beats Per Minute); he inhabits a much different character in the moving Second World War drama Persian Lessons.
Vadim Perelman directs the actor as a Belgian Jewish prisoner in a concentration camp who pretends that he can speak Farsi to avoid persecution. He has to keep up the charade to give lessons to Nazi officer Koch (Lars Eidinger).
The film premiered last year at the Berlinale and now represents Belarus for the international feature film Oscar.
Barbara Sukowa - Two Of Us
She has been called Germany's Meryl Streep, and 70-year-old Sukowa delivers one of her most acclaimed performances in Filippo Meneghetti's Two Of Us. Sukowa and Martine Chevallier play an older lesbian couple living closeted lives in a provincial French town.
Sukowa started her career collaborating with Rainer Werner Fassbinder, and has also frequently worked with Margarethe von Trotta, most recently in 2012's Hannah Arendt.
Selected by France as its Oscar submission, Two Of Us has been a festival favourite since premiering at Toronto 2019 and won Sukowa the critics award for best actress at Dublin. She will compete for the best actress Bafta.
Ali Suliman - 200 Meters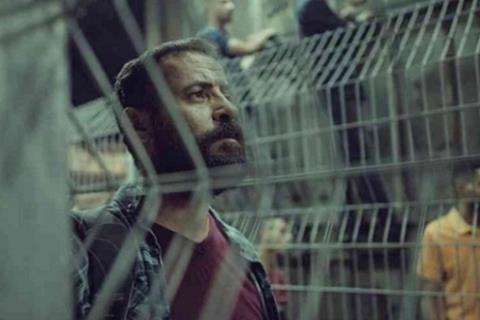 In Ameen Nayfeh's acclaimed feature debut 200 Meters, Suliman plays Mustafa, a Palestinian father separated from his family on the West Bank.
The film — which is Jordan's submission for the international Oscar — debuted in Venice Days, where it won the People's Choice award, going on to play festivals including BFI London and El Gouna (where Suliman won the best actor prize, and 200 Meters the audience award). Suliman is best known internationally for his work in Amazon series Tom Clancy's Jack Ryan and Oscar-nominated 2005 drama Paradise Now.
Zhou Dongyu - Better Days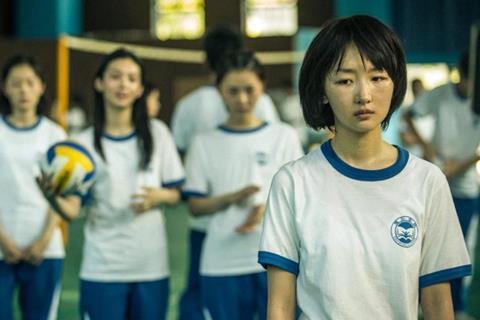 Chinese actress Zhou had no acting experience when Zhang Yimou cast her in 2010's Under The Hawthorn Tree. A decade later she is famous in China and beyond, thanks to a string of roles including in The Palace, Soul Mate, Us And Them and Never Said Goodbye, and TV's Sparrow.
She reunited with her Soul Mate director Derek Tsang for Better Days — Hong Kong's entry to the international feature film Oscar was a $237m box-office hit in China, picking up eight prizes at the Hong Kong Film Awards including best actress for Zhou. She plays a student stressed by exams and bullying, who later finds herself implicated in a murder investigation.