Genre titles may connect with audiences, but do they stand a fair chance with Oscar voters? Screen surveys the action and horror-inflected titles competing in the international feature film category.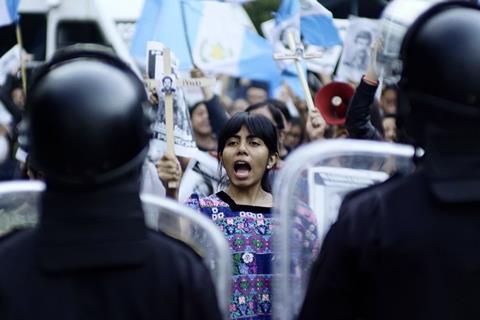 It has been two decades since a genre film won the Oscar for best international feature. And in the years since Taiwanese wuxia hit Crouching Tiger, Hidden Dragon took the prize, films with major genre elements have rarely been among the frontrunners for what was known, until last year, as the Academy Award for best foreign-language film.
The category — in which around 90 annual submissions are pared down to 10 shortlisted titles and then five nominees — has long been dominated by dramas, war films and dark comedies, with the odd documentary or animation also in contention.
Genre films, many of them submitted by Asian and Latin American countries, have only occasionally made it onto the shortlist or nominee roster. Two years after Crouching Tiger, Chinese wuxia submission Hero scored a nomination, as did Mexican fantasy Pan's Labyrinth in 2007. Hong Kong martial arts entry The Grandmaster made the shortlist for 2014 and Danish thriller The Guilty for 2019. Recent submissions that have not progressed include UK horror outing Under The Shadow, Brazilian thriller Elite Squad: The Enemy Within and Thai horror-drama Karma.
It is not hard to see why genre films struggle, suggests one Hollywood PR expert with a track record of handling foreign-language awards contenders. "If you have a horror film or thriller, it's tough to get nominated," says the publicist, "even in the big categories, for the same reason as in this category — because Oscar voters are looking for more 'serious' content."
Nevertheless, this year's submissions feature several genre titles, including Guatemalan horror drama La Llorona, Indian action entry Jallikattu, Indonesian horror thriller Impetigore, Paraguayan thriller Killing The Dead, Malaysian horror outing Roh and Ukrainian sci-fi tale Atlantis. The directors of two of those films see no conflict between genre elements and serious content.
For Jayro Bustamante, the traditional Hispanic American ghost story of grieving mother La Llorona made his film's drama about a reckoning over real-life 1980s atrocities against Guatemala's Mayan community more accessible.
"I wanted to talk about genocide and I wanted to appeal to the local Guatemalan audience," says Bustamante of his film, which won 2019's Venice Days best film award and was bought for North America and the UK by genre streaming service Shudder. "And there are two main genres the Guatemalan public wants to watch — horror and superhero films. I chose horror because it was a way to package the message of the genocide in a way that would appeal to the local audience. I wanted to convey Guatemala as a motherland wailing for its missing children in the same way La Llorona does.
"In Latin America we're trying to use all the tools we can to talk about our reality," explains Bustamante, whose Mayan-language drama Ixcanul was Guatemala's Oscar submission for the awards in 2016. "When people come to watch a horror movie, they are ready to be involved, and that is fantastic. They want to be scared, they want to be coached, they want to be pushed. With drama they are a little bit more distant."
Bustamante admits he was surprised the film was picked as his country's Oscar submission, but not because of the genre elements. "We don't have a lot of prejudice in Guatemala about the horror genre," he says. "I was surprised Guatemala would choose a film talking about this kind of political subject."
Genre as commentary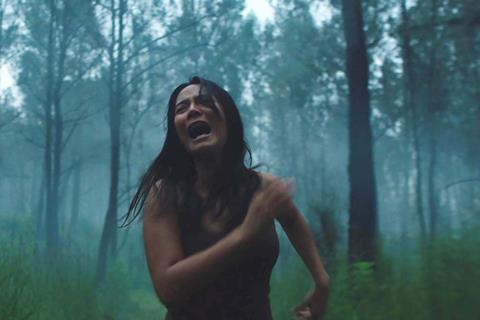 Joko Anwar says his Impetigore — the first horror to win the best film prize at Indonesia's Citra Awards, and also picked up by Shudder for the US, Canada and UK — has a subtext as well, though for him taking a genre approach was a personal decision.
"My films are usually my response to things that are going on socially and politically in my country," says Anwar, whose Satan's Slaves from 2017 is a cult favourite with horror fans. "But I feel like I am most eloquent speaking about these issues in genre films instead of social and political commentary films."
The entirely fictional Impetigore — set in a remote Indonesian village where a visiting woman is blamed for a gruesome curse on newborn infants — deals with social mobility and other issues, its director explains: "The movie has a subtext of violence against women and children. But of course I want the audience to follow the story without having to understand the subtext."
Like Bustamante, Anwar expresses surprise his film was chosen for submission to the Oscars, though in his case it was because "horror films are not considered something serious or worthy of such accolades".
That is a prejudice Anwar hopes to dispel. "I grew up in a poor community," he recounts, "and we had two cinemas that played horror films most of the time, because the community loved them.
"It was a society that didn't teach me a lot about life. I learned from these seemingly unimportant films, so of course I want to see this genre become more respected than it is now."
Anwar's cause might be helped by changes in his own country and in the membership and rules of the US Academy.
Internationally renowned filmmaker Garin Nugroho, who headed this year's committee to pick the Indonesian submission — and had his drama Memories Of My Body submitted by the country in 2020 — reports there was "a long debate" about whether to choose a horror film for Oscar consideration. In the end, he says, the combination of the film's entertainment value and Anwar's "aesthetic approach" helped Impetigore to the honour. "Horror is part of the culture in Asia," says Nugroho, "not only in Indonesia."
In the US, the Academy is becoming more diverse, demographically and geographically: since 2015, international membership is up from 724 to 2,107. And Oscar rules have recently been changed to allow all members to opt in and vote on nominations in the international film category. Those changes could have a knock-on effect on the groups — which must be approved by the Academy each year — making Oscar submission picks around the world.
At present, says the film publicist, "most countries still work on the assumption, perhaps rightly, that they should send their more 'serious' films. If they have a movie with a big historical sweep, they think that's more likely to get in, as opposed to a horror film, just based on the history of the category. But as the membership of the Academy changes, that probably will be less true."