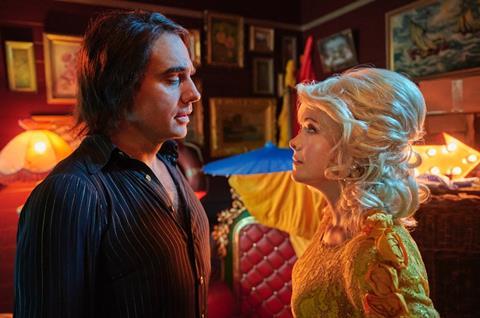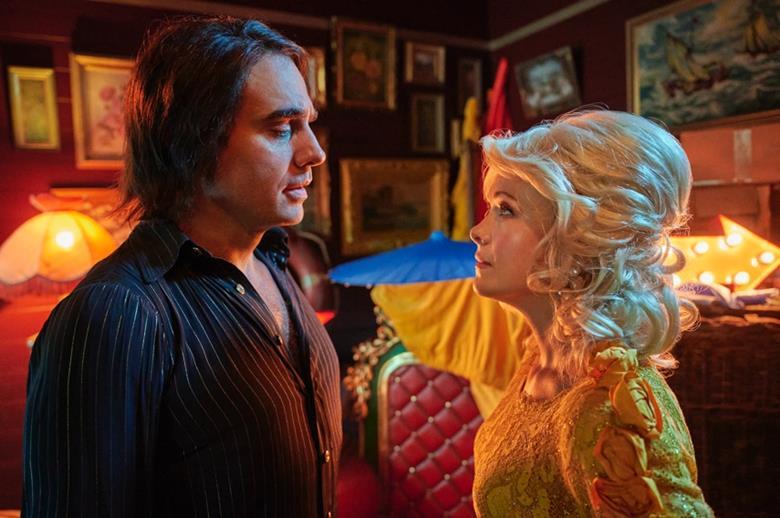 SXSW returns to an in-person event after being forced online by the pandemic for the last two years and it comes not a moment too soon for many in the industry and a general public eager to attend the latest world premieres.
Sellers have claimed Zoom fatigue for some time now while buyers have tended to appreciate the ability to watch everything on their laptops, even if that has posed logistical problems for smaller acquisitions teams.
However everyone is agreed they miss and pine for physical events and all that comes with that: face-to-face deal-making, catching up with old friends, and the unique experience of sitting with lots of people in a dark room watching in wonder as a great film is unveiled.
Sundance delivered a steady flow of deals and while none reached the heights of Apple's $25m buy for Coda in 2021 it bodes well for business and shows buyers are ready to transact. The traditional pack of IFC, SPC, Focus Features et al will be on the ground in Austin, Texas, scouring for gems alongside the deep-pocketed streamers, eager to fill their pipelines with new content for existing and potential subscribers.
The following list is a sample of some of the acquisition titles that have already piqued the interest of buyers. It does not include tantalising features that already have distribution such as A24's festival opener Everything Everywhere All At Once starring Michelle Yeoh from Daniel Kwan and Daniel Scheinert (Swiss Army Man); Richard Linklater's Apollo 10½: A Space Age Childhood at Netflix; Lionsgate's meta Nicolas Cage escapade The Unbearable Weight Of Massive Talent out on April 22; or The Lost City, Paramount's romantic adventure starring Sandra Bullock and Channing Tatum with Brad Pitt and Daniel Radcliffe that opens in theatres on March 25. SXSW runs from March 11-20.
The Cow
Dir: Eli Horowitz
Section: Narrative Spotlight
Synopsis: Winona Ryder, Dermot Mulroney and John Gallagher Jr star in the mystery thriller about Kath and her boyfriend who book a cabin in the redwoods only to find another, younger, couple is already there. With no option but to share the space, Kath's man goes off with the younger woman. The reason for the break-up is far stranger than Kath imagines.
Premiere: March 13
Sales: CAA Media Finance (North America)
I Love My Dad
Dir: James Morosini
Section: Narrative Feature Competition
Synopsis: Inspired by Morosini's life, the film explores what happens when a man (Patton Oswalt) who wants to reconnect with his depressive son (Morosini) is blocked on social media and impersonates a waitress online in order to achieve his goal. Then his son falls for the imaginary woman and wants to meet her.
Premiere: March 12
Sales: Verve

It Is In Us All (Ireland)
Dir: Antonia Campbell-Hughes
Section: Narrative Feature Competition
Synopsis: Campbell-Hughes's feature directing debut stars Cosmo Jarvis as a formidable man who cares for nothing and is forced to confront his self-destructive core when a violent car crash involving a sexually charged boy challenges him to face up to the truth. The cast includes Rhys Mannion, Claes Bang, Campbell-Hughes and Lalor Roddy.
Premiere: March 14
Contact: WaZabi Films
Linoleum
Dir: Colin West
Section: Narrative Feature Competition
Synopsis: An aspiring astronaut and host of a failing children's science show begins to question his reality when he tries to fulfil his childhood dream by building a rocket in his garage. Jim Gaffigan, Rhea Seehorn and Tony Shalhoub star.
Premiere: March 12
Sales: UTA Independent Film Group
A Lot Of Nothing
Dir: Mo McRae
Section: Narrative Feature Competition
Synopsis: McRae's feature directing debut centres on a seemingly happy couple who react very differently when they witness a tragedy on the evening news and realise it involves their neighbour. Y'lan Noel, Cleopatra Coleman, Shamier Anderson, Lex Scott Davis and Justin Hartley star.
Premiere: March 13
Sales: CAA Media Finance
Pretty Problems
Dir: Kestrin Pantera
Section: Narrative Spotlight
Synopsis: A couple on a getaway trip with affluent strangers experience the most unhinged weekend of their lives. Britt Rentschler, Michael Tennant, JJ Nolan and Graham Outerbridge star.
Premiere: March 14
Sales: ICM Partners/UTA Independent Film Group
The Return Of Tanya Tucker – Featuring Brandi Carlile
Dir: Kathlyn Horan
Section: 24 Beats Per Second
Synopsis: Many years after trailblazing, hell-raising country music legend Tanya Tucker receded from the spotlight, contemporary singer/songwriter Brandi Carlile wrote an album dedicated to her hero and based on her life. It inspired a great friendship and a comeback. From the producers of The Velvet Underground, In The Same Breath and The Mole Agent.
Premiere: March 13
Sales: Submarine Entertainment
Seriously Red (pictured)
Dir: Gracie Otto
Section: Narrative Feature Competition
Synopsis: Rose Byrne and Bobby Cannavale star in a musical comedy about an estate agent who trades it all in to become a Dolly Parton impersonator. The cast includes Krew Boylan and Daniel Webber and features the music of Parton.
Premiere: March 13
Sales: Arclight Films; CAA Media Finance jointly represents US rights with Arclight.
Shouting Down Midnight
Dir: Gretchen Stoeltje
Section: Documentary Spotlight
Synopsis: At a time when women's reproductive rights are under attack in the US, Stoeltje follows the people involved in an extraordinary legislative session in Texas in 2013 when state senator Wendy Davis read testimony from women in a filibuster to prevent the passage of a draconian law.
Premiere: March 12
Sales: Visit Films
Sissy (Australia)
Dirs: Hannah Barlow, Kane Senes
Section: Midnighters
Synopsis: Sissy gets stuck in a remote cabin with her high-school bully during a bachelorette party and acquires a taste for revenge. Aisha Dee, Hannah Barlow and Emily De Margheriti star.
Premiere: March 11
Sales: XYZ Films (North America), LevelK (international)
Slash/Back
Dir: Nyla Innuksuk
Section: Narrative Feature Competition
Synopsis: A group of girls from Pangnirtung, Nunavut, a sleepy hamlet on Baffin Island in the Arctic Ocean, take arms against alien invaders during the summer when school is out under the 24-hour glare of the sun.
Premiere: March 13
Sales: UTA Independent Film Group
Spin Me Round (Italy-US)
Dir: Jeff Baena
Section: Narrative Spotlight
Synopsis: The manager of an Italian restaurant chain thinks she is in for a romantic weekend in Italy when she lands the chance to attend the franchise's immersive educational programme; catastrophe ensues. Alison Brie, Alessandro Nivola, Aubrey Plaza, Molly Shannon and Fred Armisen are among the cast.
Premiere: March 12
Sales: WME Independent/ICM Partners
To Leslie
Dir: Michael Morris
Section: Narrative Spotlight
Synopsis: Andrea Riseborough and Allison Janney are among the cast in the story of a single mother from Texas who wins big on the lottery and embarks on a streak of drinking and heartbreak. Years later she returns home to face up to some tough decisions.
Premiere: March 12.
Sales: UTA Independent Group (North America), Mister Smith (international).