The Russian box office is booming, but local films aren't getting a look in.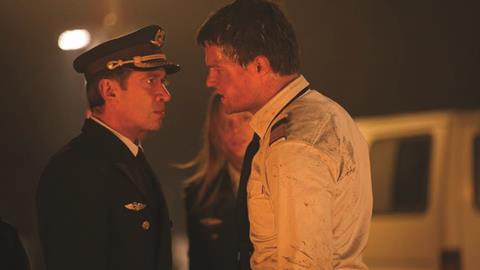 Nikolai Lebedev's Flight Crew (pictured) is the highest-grossing Russian film of the year and the only local title to crack the top 25 as of early December. The Imax-shot disaster movie posted more than 5 million admissions and has grossed nearly $25m at home.
Only one other Russian film, comedy The Groom, about a German man who falls in love with a Russian woman, is in the top 30, with admissions of just over 2 million.
The top 25 films at the Russian box office (correct to December 7) are below:
As in other territories, family-oriented animated movies have outperformed franchise superhero films. The most popular titles of the year are Disney's Zootopia and UPI's The Secret Life Of Pets, both of which have posted more than 9 million admissions - 3 million more than the next two films on the list, Warner Bros' Suicide Squad and Fox's Deadpool.
But the Russian market saw some surprising variables. Maybe Russians do not like films about forgetful fish, as Finding Dory, globally the second highest-grossing film of 2016, floundered at only 23rd place in the Russian box office charts. Its admissions (3 million) were only a third of those for Zootopia and The Secret Life Of Pets.
The best performing Russian animated feature was Wizart's Sheep And Wolves, which sold well internationally and made $2.3m at the local box office - a respectable number but not enough to push it into the top 30.
In spite of Dory's underperformance, Disney - thanks in part to its Marvel titles - was the dominant force at the Russian box office, enjoying substantial hits with Zootopia, Doctor Strange, The Jungle Book and Captain America: Civil War.
The strongest performing local distributor was Central Partnership, which not only released Flight Crew but also handled US-made fare including Gods Of Egypt (which relatively speaking performed better in Russia than elsewhere, making $12m), The Hateful Eight and the latest instalment in the Divergent series, Allegiant.
In Russia, 2016 had been dubbed 'the year of cinema', with extra state support provided to give the film sector a fillip. Admissions are projected to total 170 million by the end of the year.
Local box office is likely to be given a big boost in early 2017 with the late-January release of Fedor Bondarchuk's sci-fi spectacular Attraction, shot in Imax and about alien invaders attacking Moscow.