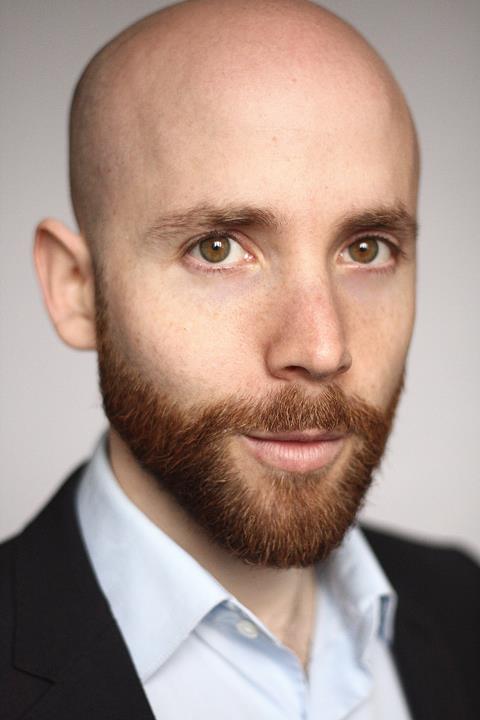 Simon Gillis practised as a lawyer at BBC Films, Universal Pictures and the Walt Disney Company before joining UK-US-Australian production and sales outfit See-Saw Films in 2016.
As the London-based chief operating officer, Gillis heads Cross City Films, the company's in-house sales arm, with producer and See-Saw co-founder Iain Canning. Gillis is at the AFM to talk to buyers about A Special Relationship, set to star Rachel Weisz as Elizabeth Taylor. Bert&Bertie are directing from a script by Simon Beaufoy.
Tell us about A Special Relationship, your big film at AFM.
Biopics are fantastic but you always have to find your route into the story and find a period of their life that really encapsulates them and their world. A Special Relationship is about the transition of Elizabeth Taylor from actor to activist in her 50s. It's almost a buddy comedy about the relationship between Elizabeth and her assistant Roger, set against the backdrop of the AIDS crisis of the 1980s.
And you are selling it through your in-house sales arm?
We are doing in-house sales more now through Cross City. Our main business is still developing and producing films and TV shows but [Cross City provides] a real opportunity to sit down with distributors and find out what's going on in their markets. We never want to be developing things in a vacuum.
We are still working with sales agents. FilmNation did the most extraordinary job on Operation Mincemeat [at Cannes] and sold out international. We decide what to do with each film on a project by project basis, what is right for the film and what our capacity is. We've worked with FilmNation a lot over the years, including on The King's Speech.
See-Saw regularly works with big stars including Rachel Weisz, Benedict Cumberbatch, Colin Firth, Kate Winslet. Do stars still matter?
We definitely find they do. I know some people feel that doesn't necessarily translate to the box office, that it's not a guarantee but when you come to the pre-sale model of independent distribution, it's a very important way of people mitigating their risk. Because we have a great track record of getting actors and nominations for our films, people want to feel that it's going to be possible. And we are a director-driven company where quality is in our DNA.
Which are the most challenging territories?
Some of the more mature markets can be really difficult. They require big ad spends and it's really hard to know if audiences will turn out or not at the opening weekend. You just come back to the things you can control which is to make the best and most compelling things you can.
Does See-Saw ever put its own equity into films?
We don't finance our own films. We do finance some of our own development slate. It allows us to see what the right thing is for each film and there's no pressure to spend money. The films you don't make are as important as the films you do make. The early success of The King's Speech has afforded us the luxury to be very picky.
You signed a worldwide deal with Netflix for Jane Campion's The Power Of The Dog which will shoot early next year in New Zealand. Is there a theatrical window built into that deal?
Yes exactly. But what a coup for Netflix getting Jane Campion. It's amazing she is still the only woman to have won the Palme d'Or.
Is it disappointing she will not be able to compete in Cannes with this film because it's a Netflix title?
It would be sad if the only female director to have won the Palme d'Or can't show her film in Cannes. But it will be 2021 so there's plenty of time for the world to change!
Has Netflix invested any money upfront?
It's not a Netflix production. It's a negative pickup. But they are backing us to the hilt and allowing us to make the film we would not have been able to make elsewhere. With a negative pick-up, rather than it being a production, it gives us more financial and creative control over putting the project together, knowing the deal is done but not being a gun for hire for a studio with everything that goes with that.