Ahead of Karlovy Vary's tribute to Anonymous Content, CEO Steve Golin tells Jeremy Kay about how his company is finding its niche as talent continues to migrate from film to television drama.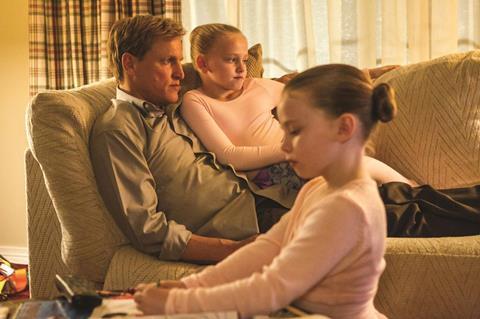 Steve Golin sounds like he has been caught off guard when he phones in early June; a busy man dropped into a hall of mirrors. Hollywood's movers and shakers often get fidgety when pushed to reflect on their achievements, but Golin ― whose Anonymous Content is the subject of a tribute at Karlovy Vary ― has good reason to be distracted.
It emerges that Triple Nine, the police drama from Anonymous and equity investor Worldview Entertainment, has just started production that day in Atlanta.
By that stage of his discussion with Screen, the veteran producer of Eternal Sunshine Of The Spotless Mind, Babel and Wild At Heart has long settled into his curiously engaging staccato delivery. Pause. Unload. Pause. Unload.
"We don't have blockbuster taste. We do movies we care about and TV we like," says Golin. "We like drama, which is very, very difficult to do in the movie business right now. And that's what's so exciting about TV."
And on the tug-of-war between film and TV for talent that has been stirred up in recent years by a free movement of personnel.
"The migration of talent to one-hour drama is phenomenal and we're finding our niche," says Golin, who is stepping up the TV business at Anonymous, the production and management company he launched in 1999 after he and Joni Sighvatsson sold their production company, Propaganda Films, to PolyGram in the late 1990s.
'[Features are] in our DNA. We're not giving up. But we are diversifying. The TV business is an annuity'

Steve Golin, Anonymous Content
The second season of feted HBO series True Detective is in the works and The Knick, a historical drama about New York's Knickerbocker Hospital directed by Steven Soderbergh, will air on Cinemax in August.
"We just did a fairly substantial deal with Paramount for TV. They act as a studio for us and will do our international distribution and production. We will develop what we want to develop and package it," explains Golin.
Cinephiles need not tremble: the company behind Being John Malkovich, The Fifth Estate, 50 First Dates and Winter's Bone remains invested in features.
At the same time Golin has assembled a talent stable graced by Jennifer Lawrence, Ryan Gosling and Idris Elba, as well as growing a commercials division whose clients include Nike, Coca-Cola and Citibank.
"[Features are] in our DNA," says Golin. "We're not giving up. But we are diversifying. The TV business is an annuity, because you can do six, seven seasons of Breaking Bad as opposed to doing one movie."
Golin's passion is dramas. And there's the rub. "The type of movie we like is very difficult to finance and get audiences to go out to see. Sensibility-wise, that has been a tough hurdle.
"There are always good screenplays, but drama is a dirty word. I would love to have a franchise, but I don't see myself doing what Marvel does. I just don't have the sensibility for it. I wish I did."

Future focus
Golin won't give up and has the clout and taste to continue to mine success in features. The upcoming drama Len And Company, starring Rhys Ifans and Juno Temple, is a rare example of a film that Anonymous financed and may land a slot in Toronto or Sundance.
The development pipeline includes Spotlight, Thomas McCarthy's tale about the Catholic Church scandal with Mark Ruffalo attached to star; and Idris Elba thriller and Cannes market hit Bastille Day with Vendome Pictures.
Alejandro Gonzalez Inarritu will direct The Revenant, based on the 2002 Michael Punke novel, The Revenant: A Novel Of Revenge. Tom Hardy is rumoured to be joining Leonardo DiCaprio in the cast.
"It's a pre-Western wilderness picture set in 1820s Montana," says Golin. "It's been a long road. Ten years. It was set up at Warner Bros and I gave it to Alejandro a few years ago and it went to New Regency."
The film is earmarked for a September shoot, possibly in Canada, and carries a "substantial budget". The cost is believed to be around $60m but Golin will not comment, although he volunteers that it is more costly than most of the films he has done.
The combination of Inarritu, DiCaprio and Hardy is about as sure-fire Oscar bait as it gets, but Golin prefers to focus on the process and see what comes.
"You always hope your movies will be well-received and will be awards contenders. I don't want to focus on that because it's the tail wagging the dog.
"The kind of movies that I gravitate towards are the ones that, when they're done well, have a chance to be in contention for awards.
Anonymous Content's Karlovy Vary selections
Eternal Sunshine Of The Spotless Mind, dir Michel Gondry (2004)
Winter's Bone, dir Debra Granik (2010)
True Detective, full TV series (2014)