Ana Aizenberg aims to establish the country's first film tax incentive.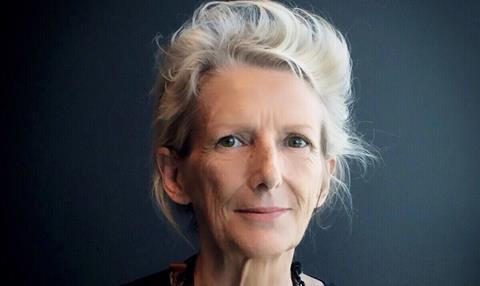 In April, Argentina's film commissioner will travel to Los Angeles for the AFCI Locations Show, a significant move that promises an even more portentous development.
"Reborn after many years," is how Ana Aizenberg put it to Screen International at the Ventana Sur market in Buenos Aires last December.
The long-time producer and now her country's new film commissioner was in typically ebullient mood.
"We're open to the world and we can have a presence at festivals and markets," she says.
It has been quite the undertaking for Aizenberg and her cohorts to get to this point.
Argentina finally has a highly qualified representative who is widely known and respected within the industry.
Still, there is much work ahead. The goal is to establish Argentina's first national film and TV incentive.
Intense consultation is ongoing with business, the industry, national and regional government and the country's film institute INCAA, which backs the commission and provides subsidies and loans to Argentinian content producers.
Calling card
Aizenberg emphasises she is not the centre of this story, and it is true she would not be where she is without the support of a passionate network of public and private individuals who work in the culture sector.
Yet her role as tireless champion of Argentina, its talent base and resources deserves recognition. And it all came into sharp focus 20 years ago, while she worked on Seven Years In Tibet.
It is not widely known that Jean-Jacques Annaud's adventure film shot almost entirely in Argentina.
The country's diverse geography and population doubled for the story's Himalayan setting.
Aizenberg's producer colleagues on the film were so enamoured of the country and its services they pressed her to establish a film commission.
The production had been a success, boosting the economy of the locales where it shot. But the commission itself did not take off as planned.
"During the next 20 years, there have been many intentions to create film commissions in different states and towns of Argentina," says Aizenberg, who adds that while it took time for local commissions to launch, Seven Years In Tibet raised awareness of the need for an industry infrastructure.
Eventually, grassroots support for the local and national audiovisual industry birthed several local commissions in Buenos Aires, San Luis, Misiones, Neuquen and Tucuman.
That activity dovetailed into a broader mission to build a commission infrastructure at the behest of INCAA, while Mauricio Macri's centre-right government, elected in late 2015, declared its mandate to put Argentina's national finances in order and stimulate economic growth.
Last year, with the support of INCAA and its new president Alejandro Cacetta, the former co-head of prolific producer Patagonik, the country's regional secretaries of culture signed into existence a national film commission, state commissions and a national film commission network.
"In 2016 we achieved more things than in the last 20 years," says Aizenberg, who runs a modest staff in the Buenos Aires headquarters of INCAA.
"Argentina now has an active national film commission. Cities and towns are calling us daily to find out more about this film commission issue and ask us how to get one in their area."
A special training programme to set up local commissions was developed at INCAA and is expected to continue into 2018. States have created benefits and it is anticipated several - including San Luis - will launch cash rebates later in the year.
"Argentina is getting more competitive [internally] with these new local incentives flourishing all over the country," says Aizenberg, who hopes the local apparatus will prevent a brain drain.
"Everybody wants to go back and work in the local province. But people come to Buenos Aires [to get trained and educated] because it's the only possibility for the future and they go abroad. Those people are gone and we want them back."
Aizenberg also plays a big role in the Latin American Film Commission Network, a body she helped to launch in 2010.
One of her other roles is as INCAA's co-ordinator of the network, which has paid dividends.
"I was able to keep my support [of film commissions] strong and at the beginning of the year with the new [INCAA] president Cacetta and [vice-president] Ralph Hayek, and the political decision to have a film commission, they called me and said they wanted to have a film commission."
There has, however, been no national incentive.
Aizenberg and INCAA are working hard to change that, lobbying the government and co-ordinating with business, local authorities and industry figures to "boost production, help local businesses and have a positive cultural impact across the country".
"We're trying to make an organisation that will not collapse with the next changes, for good or bad," she says. "We want this to have continuity."