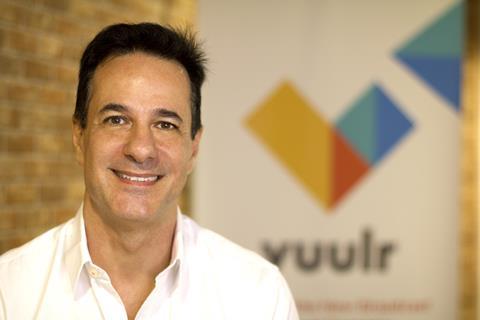 Digital marketplace Vuulr is shaking up the traditional way of deal-making when it comes to film and TV series licensing.
Vuulr launched in 2019 and has been expanding rapidly, now trading in over 130 countries globally. The platform aims to connect buyers and distributors quickly and efficiently, regardless of geography.
"We want to give them an opportunity to access a diverse selection of mainstream and niche content to appeal to their audiences' global appetite," explains Vuulr CEO and founder Ian McKee.
It has aggregated the catalogues from nearly 5,000 different sellers globally to date, with content spanning more than 60 genres and 70 languages.
"That represents 110,000 hours of ready to buy, ready to air programming," says McKee, who has a technology and marketing background. "We do the heavy lifting when it comes to uploading and organising the material. We upload and prepare very large catalogues quickly. And once uploaded we take responsibility, using our own budget, to do the digital marketing to get it in front of buyers globally. That means you don't need to have to be digital marketing specialists because we do it for you. "
The international companies licensing film and premium TV content on Vuulr include Legendary, Sony, SPI International, Picture Tree International, Dori Media, Banijay Rights, Warner Media, CNN and Toonz Media Group.
Acquisitions executives go through a very straightforward vetting process, sign up and can start deal-making at the click of a mouse. For acquisitions teams Vuulr is an appealing proposition, not just because it is free.
"We wanted to create an online marketplace that would radically reduce the friction, the time and the cost, that buyers currently face in discovering and acquiring the content they want," McKee explains.
Vuulr offers an easy-to-use interface allowing quick access to a huge, global catalogue aggregated from many thousands of sellers. There is no more hopping from one website to another, logging in to request links for screeners with the delays this causes.
Buyers are also supported by Vuulr's marketplace success consultants who curate content and support connect buyers with sellers in the transaction.
"This allows buyers to do their job faster and better," notes McKee. "Because they're searching a global catalogue on one platform they have the opportunity to tap into content options that a competitor who may not be using Vuulr isn't seeing. This gives them the opportunity to find better, more interesting content, than a competitor."
Content is king and all genres are represented on Vuulr. Film represents two thirds of all content listed on the platform and 64 percent of actual deals done are film deals.
"We are not just a platform to sell drama, and action and adventure films," says McKee. "We're a good platform to help you sell, whether that's documentary films, LGBTQ content, horror, historical, food, cooking, fashion, faith and spiritualityor any of the 60 genres listed"
Vuulr takes 10% of the value of the deal, paid by the seller. There are no fees for registration, no fees for listing your entire catalogue and no fees for use of the Screening Room technology. "Our pitch is simple: Our job is to make money for you with no upfront cost and we earn a 10% share when we do," says McKee.
Vuulr's global expansion has been well-timed for a world gripped by the Covid-19 global pandemic which has seen a halt in the normal working life of the film and television industry and the absence of physical markets at which to buy and sell film and TV rights.
"The biggest challenge we faced with Vuulr globally was changing traditional behaviours and methods. Despite the fact we could do things quicker, better, and easier, it takes a while for habits to change" says McKee.
Now everyone is looking for ways to do more business digitally and that means the Vuulr digital content marketplace is very relevant.
"We operate a digital platform to support the sellers with the thing they need most: A cheaper, better, faster way to generate revenue from more of their catalogue," says McKee. "And for the buyers, an easier way to find great content and to close deals faster." All from the safety of your laptop.

Vuulr is the largest global online content marketplace for Film & TV rights that connects buyers with producers and distributors worldwide. With Vuulr, content discovery and acquisition takes place digitally, with buyers negotiating directly with sellers, and completing deals online in days, not months. Buyers use Vuulr for free to instantly access over 17,000 titles/ 110,000 hours of premium content across 60 genres; while sellers can showcase their entire catalogue to 4,000 buyers worldwide at no upfront cost.