Dir: Robert Connolly. Aus. 2009. 111 mins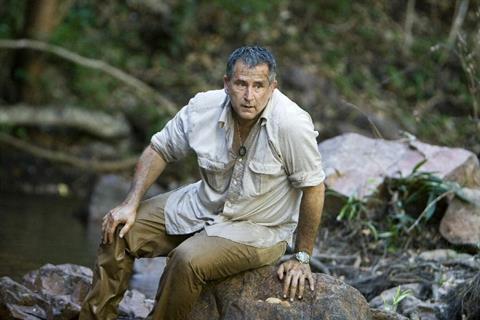 In 1975, five young Australian TV journalists covering the invasion of East Timor by the Indonesian army were murdered at Balibo, a border village. The murky story of the 'Balibo Five', denied and covered up for over 30 years, is grippingly recreated in Robert Connolly's angrily authentic, fast-paced movie.
LaPaglia's committed performance as a washed-up journo is the movie's major international selling point
Local audiences with some background knowledge should be intrigued and press coverage will assure a strong showing when Balibo opens the Melbourne film festival on July 24 before going on local release August 13. Prospects elsewhere are less certain, though the dominant presence of Anthony LaPaglia in the lead role should bring critical acclaim and a strong chance of awards. His committed performance as a washed-up journo who grows into a passionate advocate for the truth is the movie's major international selling point.
Shot on location with loving attention to period detail, the movie's take on these long-buried events is convincing. Based on the 2001 exposé Cover-Up by Jill Jolliffe and co-scripted by Australia's foremost screen dramatist David Williamson (Gallipoli, The Year of Living Dangerously), Connolly seamlessly mixes 1975 news footage with a three-pronged narrative, helped by Nick Myers' complex edit.
The story kicks off with Juliana (Viegas) coming to East Timor's capital Dili to tell her story to the Commission for Truth and Reconciliation, established after her country obtained independence from Indonesia in 1999. She remembers befriending Roger East (LaPaglia), an Australian journalist, at her family's hotel in November, 1975.

East is introduced just before his arrival in Dili, an overweight, alcoholic mess whose career as a crusading journalist has dwindled to hack PR work in Darwin. Visited by young José Ramos-Horta (Isaac), fiery junior representative of the one-year-old East Timorese government, East reluctantly agrees to run the East Timor News Agency, but only if Ramos-Horta will help him uncover the fate of the five reporters who have just gone missing at Balibo.

As the two make their way through a panicked city and enemy-infested jungle, we flashback again to the doomed news-gatherers.
Connolly's three strands are expertly woven together, coming to twin climaxes where terror and cruelty overwhelm everyone. These 'killing field' scenes are not for the squeamish.
LaPaglia, also credited as an Executive Producer, names East as "probably the best role I've ever had". Unglamorous and mostly unsympathetic, it's a challenge which elicits a very fine performance. Isaac (Body of Lies, Che) is an unstoppable, intelligent sparring partner. The two find some much needed comedy in their uneasy relationship.
Tristan Milani's hand-held camerawork adds to the authentic feel, especially as the doomed young reporters are often shown doing all their filming from the shoulder. Too many hand-held close-ups are a shaky distraction at more dramatic moments, however.
To sign up for Screen's weekly Reviews Newsletter with international openings and full festival reviews delivered free every Friday, please click HERE
Production companies
Arenafilm
Cinimod Films
Last Straw Productions
Screen Australia
Distributors
ContentFilm International (World)
+ 44 20 7851 6500
Producers
John Maynard
Rebecca Williamson
Screenplay
David Williamson
Robert Connolly, based on 'Cover-Up' by Jill Jolliffe
Cinematography
Tristan Milani
Production Designer
Robert Cousins
Editor
Nick Meyers
Composer
Lisa Gerrard
Main cast:
Anthony LaPaglia
Oscar Isaac
Damon Gameau
Gyton Grantley
Nathan Phillips
Mark Leonard Winter
Thomas Wright
Bea Viegas