Baltasar Kormakur tells Screen about his ambitious new Reykjavik Studios, season two of Trapped and his next films in Hollywood and at home.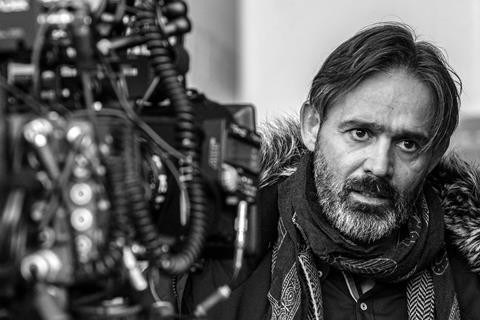 Baltasar Kormakur is beaming as he clambers around a gritty industrial complex in Reykjavik. He is enthusing about the future — the empty lot where apartments and a hotel will be built, the factory space that will become restaurants and art galleries, the rocky shoreline where a sea-water pool and ferry dock will be added.
The Icelandic filmmaker is at the site of Reykjavik Studios, a longtime ambition he officially opened this year, starting with the basics — the shell of a former fertiliser factory is now an open studio with a 16-metre-high ceiling. The floor is heated by geothermal water pipes. Next to be built will be production offices, dressing and wardrobe rooms, meeting areas and the offices of RVK Studios, the production company he set up in 2013 with producer Agnes Johansen.
"The dream is that in five to 10 years a new neighbourhood is up and running," he says. "I don't want to go too fast, too rushed." And other investors will need to come on for other parts of the development.
Building a creative hub
Iceland has long been a filmmaking hotbed and has attracted high-profile international shoots ranging from Flags Of Our Fathers to Star Wars: The Force Awakens, thanks to an attractive 25% incentive, hearty crews and amazing landscapes. But the lack of a studio space has been an issue for decades, and various sites had been proposed.
In 2016, Kormakur purchased four buildings and 36,900 square metres of land for about $2.4m in the Gufunes neighbourhood. Kormakur chose this particular site because it is just a 15-minute drive to downtown. "It was the most beautiful and valuable area in Reykjavik that's underdeveloped," he says.
In addition to the studio space, he hopes it will become a hub for film companies and other creative outlets. The Kukl and Exton equipment rental companies are already based at the site along with Irma props firm. Musician and filmmaker Dagur Kari has a recording studio nearby.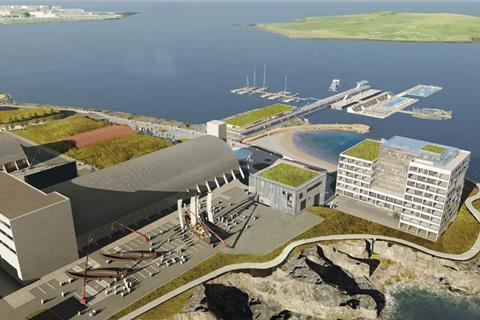 Getting Icelandic projects in the door — and not just his own productions — will be crucial. "We're not building it in the hope that Hollywood sends us endless projects. We have to make it work for ourselves," Kormakur explains.
The first production to shoot in RVK Studios is another of Kormakur's passion projects, the second season of hit TV show Trapped. This new 10-episode season starts airing on Iceland's RUV on December 26, with international territories soon to follow.
Kormakur, who also produces the series alongside Magnus Vidar Sigurdsson, oversaw the second season as well as directing two episodes. Borkur Sigthorsson, Oskar Thor Axelsson and newcomer Ugla Hauksdottir helm the remainder. Kormakur scouted the latter based on her graduation film from Columbia University. The writers are Kormakur, Sigurjon Kjartansson, Clive Bradley, Margret Ornolfsdottir and Holly Phillips.
The first season of the atmospheric crime drama became a ratings hit in Iceland, reminding people that linear TV still works, and also worked well abroad (Trapped garnered more than 6 million viewers in France). Kormakur notes the second season is "bigger in scope, a little bigger in budget. In some way more current, it's a bit more about world politics."
The second season kicks off with the attempted assassination of the minister of industry, opening in Reykjavik and then returning to the northern village of Siglufjordur, the setting of the first season, and home to Andri, the small-town cop played Olafur Darri Olafsson.
The next production to come in will be Kormakur's upcoming studio project, which is still being finalised. He is not committing to shoot all of his future films at the studio, but "I can do it here, if it fits", he adds, saying his Hollywood partners are happy with that "as long as it's financially comparable". He likes working with his favoured crews at home, while bringing in international casts who like working in Iceland. "It's a destination that people really want to [visit]."
Kormakur, whose recent international credits include Adrift and Everest, is also planning his next Icelandic feature. Independent People, which he is co-writing with Lilja Sigurdardottir, is adapted from the acclaimed 1930s Icelandic novel, and follows a struggling farmer and his family. In what is very much a sign of the 21st-century times, Kormakur plans to make it as both a feature and TV series.