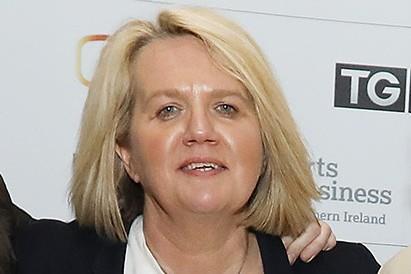 Belfast's iconic Waterfront Hall is transforming into a cinema for opening tonight of this year's Belfast Film Festival (BFF) as Kenneth Branagh returns to his home city with his film that bears the name of his childhood hometown.
Branagh's feature Belfast will screen at the Waterfront to open the 21st Belfast Film Festival, taking place from November 4-13. A virtual strand of the festival will also take place online.
BFF has a spirit of bringing it all back home this year. As well as Branagh's return, filmmaker Alison Millar will present a special screening with Cork International Film Festival, of Lyra, a documentary about murdered journalist Lyra McKee which looks at the career and life of the young writer.
Furthetr highlights include the European premiere of Stacey Gregg's psychological thriller Here Before, which made its debut at SXSW earlier thist year.
Michele Devlin, director of the Belfast Film Festival, gives the lowdown on this year's event.
What are you most looking forward to most at this year's festival?
Belfast is quite a landmark event for us in that it brings together a room full of talent from the film. A large percentage of the local filmmaking sector will be there. A lot of people are saying it's their first time back to the cinema in a year and a half. We're converting the Waterfront Hall into a cinema with total surround sound, which is a huge amount of work which Universal Pictures are helping with. Kenneth Branagh was very keen to do a premiere for a home audience. I'd say it will resonate especially with the diaspora from this part of the world.
Can you talk a bit about Lyra?
Alison [Millar] was a good friend of Lyra [Mckee]. I know it's been quite a journey for Allison, as a filmmaker. It's an incredible piece of work. It's reflecting on the person she was. But it also looks at the incident and how it happened and what happened. It also is a joyful look at her life and the impact she made while she was here.
What premieres have you secured?
We've got the Irish premiere of The Storms Of Jeremy Thomas, Mark Cousins' film [about the career of the award-winning UK producer]. We have the UK premiere of Doineann [Storm] a very good Irish-language feature starring Bríd Brennan, directed by Damian McCann and written by Aislinn Clarke.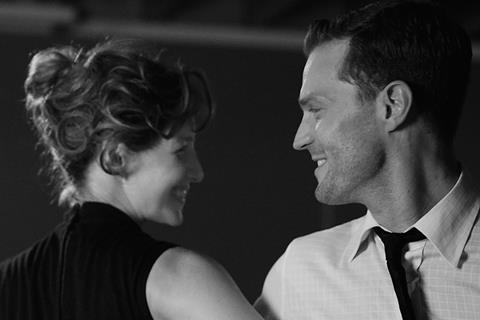 How does the festival help introduce films to Northern Ireland audiences?
We've a new partnership with an organisation called Filmlab in Palestine, where we're showcasing a series of short films from Palestine. We've also a new relationship with a festival called Ambulante in Mexico. They're relationships and partnerships that will go on beyond one year. Also this year, we've got a spotlight on Japan, where we're looking at Japanese film.
What do you feel is the main focus of the festival?
Our role this year is to shine a light on people coming back into the cinemas. This year more than any other, it's really celebrating local talent. We see our role as showcasing local talent, but also we really focus on trying to give people places to talk. We have a big emphasis on support and diversity, we have an inclusion element in that the festival belongs to the whole city, not just an elite group.
Is there an online element to this year's festival?
There are about 15 events there, including a project we have called After Image, which is a series of in depth interviews with filmmakers - people like Terry George, Margot Harkin and Chris Parr. Our sister festival is Docs Ireland, which is a documentary festival. And that tends to be where we put a lot of our industry energy.
Does BFF reflect a sense of optimism in Northern Ireland's filmmaking sector?
We talk about an ecosystem in the sector - for example, [TV director] Alison Miller who did Lyra, a feature documentary for theatres. Double Band Pictures [who produced Doineann] who've been working for television and doing documentaries for television, and they're now expanding and growing. There's a new generation of young filmmakers like Stacey Gregg, who are coming up. I think it is an exciting time. We've had a lot of success in terms of attracting investment and big film projects here. That then has lifted the sector over the past 10 years. We have the studios as well which are a big asset to attracting productions.