Documentary was pre-bought by Netflix ahead of its premiere at Sundance.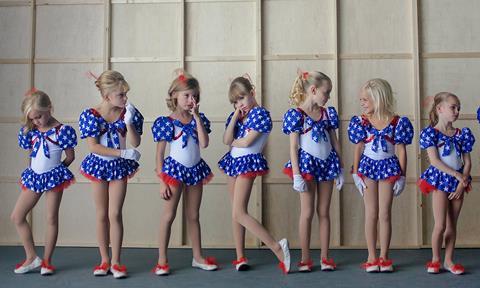 Kitty Green's experimental documentary Casting JonBenet continues to build buzz in Berlin, following on from its world premiere in Sundance in January.
Centring on local actors who audition for a docu-drama about the unsolved murder of six-year-old child beauty-pageant queen JonBenet Ramsey, the Australian director brings an unusual perspective to one of the US's most notorious unsolved crimes.
Green and producer (and former CEO of Focus Features) James Schamus spoke to Screen following the film's screening in Panorama.
What inspired you to look at the case of JonBenet Ramsey 20 years later?
Kitty Green: The idea stems from my short film The Face Of Ukraine: Casting Oksana Baiul, which documented the conflict in Ukraine through casting tapes. I wanted to create something that wasn't propaganda, and that could show both the humour and the pain of these people. After the film won a prize at Sundance [Short Form Jury Prize, 2015], people kept asking how they could see it in America, and I immediately started thinking about JonBenet. I grew up fascinated by the case, thinking all girls in America were in beauty pageants. And her story was similar to the girls in Ukraine who dress up as figure skaters.
How honest were you with the actors that their auditions would be in the film?
James Schamus: Kitty was very direct with the local actors before they auditioned and they were up for it, they put their trust in her. We had a cast party after the world premiere at Sundance, and many of the people involved in the film got in vans and drove to the screening. Kitty, [producer] Scott Macaulay and I told them the audience may laugh, but they will also be touched. Audience members told Kitty how moved they were, both in the representation of the case but also of the community.
How did casting and shooting process work?
KG: We shot and edited the film in 15 months – we were ruthlessly efficient. We saw around 200 people in open casting calls around Boulder, Colorado and did 100 callbacks over three different trips. We edited as we went. I would cut selects at night, and my editor [Davis Coombe] would cut in the day. We had a 24-hour system.
What was the framework in getting the film financed?
JS: Scott [Macaulay] and Kitty met at True/False Film Fest. Kitty was well along with the concept at that point and Scott was raving about it. I had just made my deal with Meridian Entertainment, and I thought, "What the heck, let's take a risk." And it's paid off.
KG: We had a bunch of small grants in the beginning from Screen Australia, Film Victoria, RippedOff Films, Sundance Institute and Cinereach. So our core crew were Australians and we did our post-production in Australia. And then James got involved.
Were you aware of how the presidential campaign would impact the film?
JS: When we were working on the movie, we had no idea we would be here in Berlin, and have a President who previously ran a beauty contest. It's like we are now living in an alternate universe from the one when we were making the movie. That is what happens – a reality suddenly exists, and that is similar to what happened to these people in the film.
Do the Ramsay family know about the film?
KG: I am sure they have heard about it as the community is small.
JS: The film takes no stand on their involvement. They have been objects of the most intense public scrutiny of anyone involved in a true crime aside from OJ Simpson. So we wanted to focus on the real people in Boulder who have lived under the weight of this story for 20 years and how that has completely transformed their community.
Casting JonBenet will launch globally on Netflix on April 28.