Jan Mojto, producer and CEO of Munich-based Beta Film, suggests the emergence of an 'international taste' in film and TV makes it the perfect time to build a European studio. Screen meets the former writer and journalist on the set of TV series The Turncoat.
Jan Mojto cuts a dapper figure. He is talking in a huge disused fac­tory in Krakow, Poland, where TV production The Turncoat is in the works.
The producer and CEO of Germany's Beta Film is among the most powerful figures in the European film and TV industry. He has helped produce and finance seminal films and TV series from Downfall, The Counterfeiters and The Lives Of Others to Babylon Berlin, Generation War and Borgia. He was once Leo Kirch's right-hand man at Kirch Media, the huge communications empire involved in everything from film to sports rights, whose collapse in 2002 was seen as one of the biggest corporate failures in Germany since the Second World War.
Mojto is a dealmaker extraordinaire and has sat on the boards of some huge companies. However, he is as much a renaissance man as a traditional mogul. Born in 1948 in Slovakia, he began his career as a journalist, writing primarily about the arts. He is passionate about classical music — and has his own musical label Unitel — and reads philosophy.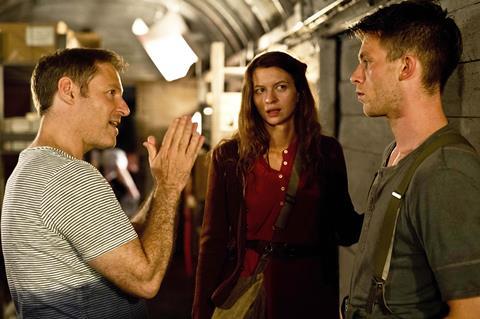 Mojto is also intensely loyal to the filmmakers he admires, such as Florian Henckel von Donnersmarck, with whom he made The Lives Of Others and Never Look Away, and Florian Gallenberger, the director of The Turncoat.
Based on a novel by Siegfried Lenz, The Turncoat is the story of a German soldier who deserts the Wehrmacht to fight alongside Polish partisans. He falls in love with a Polish woman whose brother he killed. The series is notable both as one of the very few Poland-Germany co-productions and as the first international project to use Poland's new 30% cash rebate.
"It's a very interesting period that has not been told so often," says Mojto of the years at the end of the Second World War. It is being shot as a four-hour series but may also be edited into a feature film. "It's the combination of the period and the time setting. It's a moment when people were forced to take decisions and to ask themselves whose side they were on."
Mojto talks about the similar challenges facing citizens today when their governments "take decisions which, as a decent person, you just can't accept".
When he believes in a project, whether it is Downfall or Never Look Away, Mojto is prepared to throw his full weight behind it. He backs his chosen filmmakers to the hilt.
"Over the last 20 years, we have been very much involved in — and I have been personally very interested in — telling German stories from the inside," says Mojto of the many Beta Film and TV dramas that have picked away at the dark side of 20th century Germany.
"German history, especially in the 20th century, offers such a rich texture," he says. "What we are trying to do is to tell German stories for the German audience but to tell them in a way that complies with international standards."
Why did you move to Germany from Slovakia?
I left after the Soviet invasion of Czechoslovakia in 1969. It was a mixture of fear, curiosity and the search of freedom. I was 20. I had studied literature and history. I started in Slovakia and continued in West Germany. At a certain moment, I was a refugee.
What is your background?
I am originally from a little provincial town so it's not as if I grew up with people making films around me. It was a typical central European intellectual background. My father wanted to be a painter but his father wouldn't allow it. He was very much into arts and music, working first as a publisher, later in a bank in communist Czechoslovakia.
How did you get into the film business?
[The 1960s] was the period of the Czech New Wave and I was fascinated by filmmaking. My big idea was to write. One day I wanted to write scripts. After I left Czechoslovakia, I was writing for magazines but I was also writing for the US radio station Radio Free Europe. But then I faced an existential crisis, because I couldn't choose the language to express myself in. I had lost my first language, Slovakian. I went through a period when I had a piece of blank paper in front of me and had ideas but I didn't have the possibility to carry those ideas. I said to myself that I would never be able to write in any language. In the end, I decided to go into business instead. After my MBA, I joined Munich Re — a big insurance company. Definitely [in stopping writing], I killed something in myself.
How did you end up working with Leo Kirch?
I was 28 and I was ambitious. I was used to fighting to survive. A peaceful existence with a job at a financial institution like Munich Re was not enough for me. I left after a year. By chance, I was introduced to Leo Kirch, who was then a tycoon in Germany. He was interested in people. I had an interview with him which lasted for two-and-a-half hours and, in the end, he offered me a job as a reader in the production department. I was reading French series, Italian feature films, US series and films. Kirch financed many US productions in order to get distribution rights. Through that, I got closer and closer to production.
Why did you decide to set up on your own?
I left the company a few months before the group collapsed in 2002. I had been very close to Kirch. Over the years, I had been trying to build a European studio but Kirch was perhaps more of a merchant than a producer. He understood the importance of producing and creating, but didn't want to get too involved in production because, as he told me once, "It takes two years between when you tell me the story and when [the film] is there. In those two years, nothing happens."
A European studio has been difficult to realise. What makes you think you can achieve it now?
My concept is a European company based in Germany, focused on TV. For the first time, there is such a thing as international taste. We still have national systems but part of what is being produced has commercial chances outside home markets. The TV series Gomorrah, for instance [Beta Film has co-produced and internationally distributed all four seasons], nobody believed it could work internationally. It's not even shot in Italian but in the dialect of Naples. Nonetheless, it became a big success. Our model is trying to identify what will work internationally. If we think something has potential, we do everything we can to ensure it's being produced on the highest possible level.
Do you see The Turncoat as a story with a political dimension? What does it say about Polish-German relations?
The Turncoat is set at the end of the Second World War — the world divided into two sides. If you fell in love with someone who, while doing his duty, killed your brother, it's not just a love story. This is about crossing lines. It tells the story from the inside. If you do this, you avoid clichés and stereotypes and this can open the debate. The question of Polish-German relations is a very complicated one, and on the Polish side it's even more complicated than on the German side.
What sort of risk was Babylon Berlin, the X-Filme series backed by Beta Film?
What I try to do in business is to believe in the best-case scenario but to act expecting the worst. Berlin in the 1920s, the incredible characters — it was not difficult to understand [Baby­lon Berlin] could be very attractive to audiences. On the creative side, it was easy to say yes, because [creators] Tom Tykwer, Achim von Borries and Henk Handloegten guaranteed a very high level [of quality]. But in economic terms it was a big risk because the budget was very high, $2.7m an hour for a German-language series. The question was, would we be able to recoup the highest amount that had ever been paid for a non-English series? It worked out. We pre-sold the US to Netflix at a time where there was, with a few exceptions, no market for non-English series in the US.
What are your feelings toward streamers such as Netflix? Are they enablers or antagonists?
They have definitely brought movement into the production landscape; they have opened minds. But it is now becoming a question of terms of trade. The streamers try to control all the rights. What producers have been fighting to achieve for such a long time — to keep a piece of the cake and build businesses — is becoming more and more difficult. It depends on the project, but for many producers fragmented exploitation of rights within several territories is a more interesting model than having one single partner who pays a one-time fee for worldwide rights and that's it. Last but not least, producers want their products to be seen by as many people as possible.
Did you have any sense Downfall would turn into such a cultural phenomenon?
I was approached by someone from Constantin Film telling me [producer] Bernd Eichinger was planning to do Downfall, which was going to be the first drama about Hitler not using the usual American-French stereotypes. There was some scepticism at Constantin itself, but Eichinger was incredible with his energy. I wanted to convince him to shoot in English, but he told me, "Never, ever." Even before Bruno Ganz and Oliver Hirschbiegel were attached, I said, "I'm in." It was a big risk for me, but it worked out.
Did that persuade you to back further feature film projects?
I was convinced The Lives Of Others could become an important film but I was not at all convinced it would work commercially. My thoughts were to put the money we made with Downfall into The Lives Of Others. If it is lost, it is lost, but the company would survive.
The Lives Of Others won an Oscar but it wasn't easy to get shown.
It was refused by the Berlinale, although we tried to get it into Competition. We were co-producers and co-financiers, but we didn't have a German distributor. It was a first feature film, Florian [Henckel von Donnersmarck] was unknown. When I went to see the rough cut, which was close to three hours, it was clear — this was a big, big film. Whether it would be a success or not was impossible to tell but it was obvious it was exceptional. [The film grossed $77m worldwide and won the Oscar for best foreign-language film in 2007.]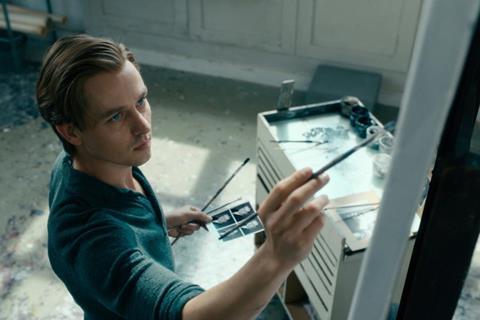 Were you disheartened by the mixed response to von Donnersmarck's Never Look Away in Germany last year?
Some German critics didn't like the subject or the attitude of the film. The question of guilt is a complex issue in Germany. So many crimes were committed during the Second World War. Germany stands up to its responsibility. It's a country where you can feel the people understand what was done and can cope with their history. But to show that Germans suffered too is a difficult subject and still not accepted. Many Germans do not like to be portrayed as victims. Florian is too independent to please his critics. This was very personal, unfortunately.
What did you make of the foreign-language Oscar campaign last year?
[For ROMA] Netflix allegedly had a $20m promotion budget just for the Oscars. Sony Pictures Classics [distributor of Never Look Away in the US] had a fraction of that amount. This is the game. If ROMA hadn't been up against Never Look Away, I think Florian would have won the Oscar. I got lots of positive feedback from people who had the chance to see the film.
Would you back it again?
Economically, it was not a success but I am very proud of having done this film. The director made the film he wanted to make, and that is what I wanted. Yes, I would do another project with him. I am interested in storytelling and Florian is a great, talented and exceptional storyteller.