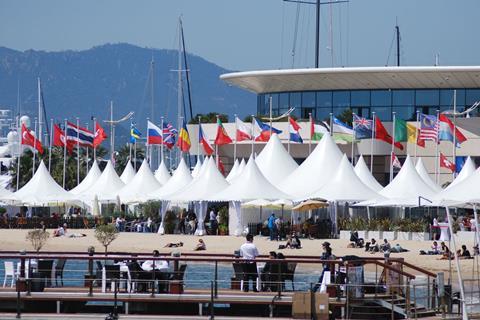 To coincide with the 60th anniversary celebrations of the Cannes Film Festival's Marché du Film, Screen International is publishing a special focus dedicated to exploring the unique role the Marché plays in the global screen industries.

As the first trade paper to publish print dailies at Cannes in the mid-1970s - just as the strategy of pre-selling a feature film hit its stride - Screen International is perfectly positioned to analyse how the deals, the executives and the films from those early decades helped to create the industry as it is today.
Screen will look at how the Marche, the longest-running film market, can stay vital and relevant in the 21st century, and adapt nimbly to the fast-changing needs of the screen industries.
To advertise your message of congratulations to the Marché in this special, which will be published in a daily issue of Screen International at Cannes, please contact our commercial director Scott Benfold at scott.benfold@screendaily.com