Digital marketing has become critical in China's increasingly competitive movie market, but it's a battle in which local films currently hold an advantage.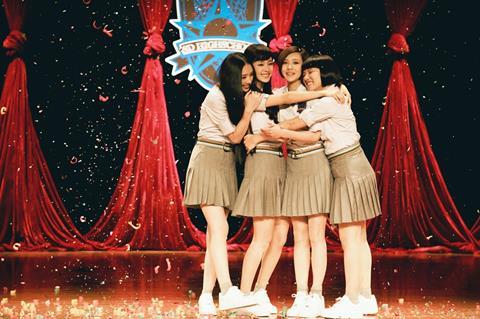 Drive around Beijing in the run-up to one of the year's biggest holiday periods, the week-long National Day holiday in early October, and it is difficult to believe China is the world's second-largest movie market.
Film posters do not dominate billboards and the subway as they do in New York, London and other major metropolises. Turn on the TV and there are a few lone ads for The Lone Ranger, but nothing like the level of advertising seen during major holiday periods in the West.
Seven Chinese and three foreign movies opened over National Day but the only physical marketing evidence was on a few bus shelters. This was not due to restrictions on film marketing in China, although some do exist, but has more to do with the way the Chinese film market is evolving. In a short space of time, China has developed a vast digital eco-system with 600 million internet users and 460 million smartphone users, so most of the people you want to sell movies to are living online.
Local companies employ SoLoMo (Social, Local, Mobile) marketing methods, reaching consumers through major portals such as Sina and Sohu and social media sites including Sina Weibo, WeChat and Renren. Also huge are specialist movie sites Mtime and Douban, which enable consumers to share reviews, check showtimes and buy movie tickets. Most of the ancillary market is also online at video streaming sites such as Youku, Tudou, iQiyi and LeTV.
"We have 600 million internet users, but only 60 million regular movie-goers, so to get people into theatres we need to use the internet and play up the social aspect of films," says Zhang Zhao, CEO of Le Vision Pictures, which had a huge theatrical hit over the summer with romantic drama Tiny Times. "The majority of movie-goers in China are aged 25-35, so we use the internet to pull them in because that's where they live."
Direct connection
The internet may also be the only cost-effective way to reach them. Compared to the US, which has about 280 cities with populations of more than 100,000 people, China has more than 600 cities of this size. It could be expensive to reach all those urban centres unless distributors let consumers do the work for them by sharing trailers, posters and even personal experiences on their phones. In 2011, romantic comedy Love Is Not Blind became one of China's first sleeper hits by encouraging movie-goers to share their experiences of heartbreak on social media.
"Traditional media creates brand awareness but it doesn't create that direct connection between product and consumer," Zhang says.
Marketing has been cited as one of the reasons why local films have been so successful at the China box office this year. In the first half of 2013, the takings of Chinese films grew by 144% to $1.11bn (rmb6.85bn) accounting for a 62% market share. Hollywood films slipped by 21% over the same period to gross $675m (rmb4.14bn), accounting for a 38% market share.
Hollywood's slide has also been blamed on box-office growth in third and fourth-tier cities — which are believed to prefer local product — and the fact Chinese producers have really started to tap into local audience tastes.
Following the success of mega-hit Lost In Thailand at the end of last year, China has seen a major homegrown success story almost every month, including Stephen Chow's Journey To The West: Conquering The Demons, which grossed more than $200m; nostalgia-driven films such as Vicky Zhao's So Young and Peter Ho-sun Chan's American Dreams In China; romantic comedies including Finding Mr Right and Tiny Times; and most recently Tsui Hark's 3D epic Young Detective Dee: Rise Of The Sea Dragon, which grossed more than $70m in 10 days during the National Day period.
"A lot of the local films over the past year have had some kind of social message that resonated with audiences," says Legendary East CEO and long-time China specialist Peter Loehr. "Journey To The West was the only obvious hit because it had been a long time since a Stephen Chow movie and the subject matter was perfect for Chinese New Year."
Hollywood has also had a few heavy hitters — Pacific Rim grossed $112m in late summer and Iron Man 3 made $123m earlier in the year — but first-half takings were down on the same period in 2012 when the annual quota for revenue-sharing imports was first expanded from 20 to 34 films.
It's not that the US studios aren't taking advantage of new media, but their biggest problems remain the distribution monopoly and the authorities' control of scheduling, which means they don't have the same lead-in times that local films do.
Despite promises of change in the World Trade Organization (WTO) agreement in February 2012, it is still the case that only two state-owned companies — China Film and Huaxia — distribute all imported films, while both companies and a growing number of private Chinese studios either collaborate or go head-to-head on the release of local films. While China Film and Huaxia do not have much incentive to push the boat out on individual titles, the intense competition between local studios has resulted in some innovative marketing.
Scheduling is also an issue, especially now there are more local and imported films jostling for release. Last year, when the quota was first expanded, some US blockbusters were scheduled to open against each other to lessen their impact. This year, the scheduling has been subtler — rather than create month-long blackout periods to protect local product, the authorities have carefully moved Hollywood films away from the opening weekends of select domestic films. For example, it is understood Fast & Furious 6 was held back for about six weeks to protect the critically panned but commercially successful local action adventure Switch.
The US studios are also given short notice on release dates, which makes it more difficult to create a buzz online. Although they usually have a pretty good idea of which films from their slate will be given the nod by Chinese authorities, before they receive this official confirmation, they can only push out trailers tagged 'hopefully coming soon'.
In comparison, Zhang Yimou was has been recording daily news items from the set of his new film Home Coming, backed by Le Vision Pictures, which are being eagerly circulated via social media almost a year before the film's release.
Hollywood foothold
So as the situation is unlikely to change in the short-term, how can the US studios gain traction in China? One strategy has been to work with local companies to tweak Hollywood films for Chinese consumption as in the case of Iron Man 3 and Transformers 4, which is scheduled for global release next June. Talk of co-producing with China, which enables films to bypass import quotas, has gone quiet since the authorities clamped down on the practice last year. Likewise, the casting of Chinese actors in minor roles is being questioned after it appeared to backfire on Iron Man 3. Although the film was a huge hit, Weibo users condemned the casting of Fan Bingbing and Wang Xueqi as artificial.
But working with Chinese partners to make a movie more appealing to local consumers also creates a head start on the marketing. The noise generated by Paramount and its local partners on Transformers 4 — including the casting of local actors via a reality TV show — translates into priceless marketing well ahead of the film's release.
The problem with this strategy is that it is only suitable for a handful of films, whereas Zhang and some other less-outspoken local industry figures say that, even with the monopoly and scheduling issues, the US studios are too passive and could do more to supplement China Film's marketing. The real question is whether they want to.
As China Film is responsible for distributing their films, the US studios currently have low-cost operations in China, although they have increased marketing spend since the quota was widened. And since their share of box office has increased to 25% under the WTO agreement, they are receiving a nice chunk of revenue for relatively little spend. It also helps when local films gain market share as they can push for a better deal from the Chinese authorities.
As a result, the studios may feel they are not prepared to deploy greater resources in China until they are allowed to control their own destinies. In the meantime, their biggest headache will be figuring out how to sell their product in a market where, despite the rise of social media, it is the government rather than the audience that is in control.