Italian documentary film-maker Gianfranco Rosi tells Tiffany Pritchard about the making of his Golden Bear-winner Fire At Sea.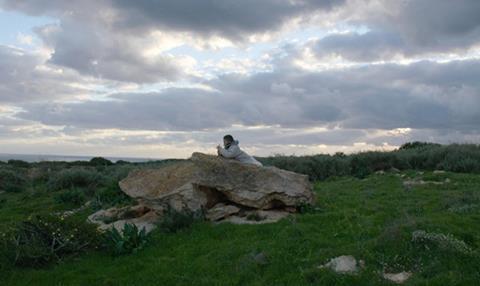 Gianfranco Rosi's Golden Bear-winning Fire At Sea (Fuocoammare) is the kind of film that leaves a mark on audiences. Despite, or maybe because of, its wrenching subject matter about life on the Sicilian island of Lampedusa, one of Europe's busiest points of entry for refugees from Africa and the Middle East, Fire At Sea is performing well at the Italian box office, grossing $630,000 for 01 Distribution as of early March after three weeks on release.
Both Rosi and Pietro Bartolo, a key figure in the film, have toured Italy's major cities, sparking impassioned debate along the way.
"I didn't expect to get this reaction. I was afraid this film would divide people," admits Rosi, who has made a career of tackling difficult socio-political issues on film. "It's a good sign they are not afraid to talk about it."
After graduating from New York University's film school in the early 1990s, Rosi's debut feature Boatman centred around life on the banks of India's sacred river Ganges. It screened at the Sundance, Toronto and Locarno film festivals in 1993, earning him his first taste of international attention.
In 2008, Rosi turned his camera on a beatnik community in the middle of the Californian desert in Below Sea Level, nabbing Venice's Orizzonti award. In 2010 he made El Sicario, Room 164, about a Mexican drug cartel informer, which won the Fipresci prize at Venice.
He won the Golden Lion in 2013 for Sacro GRA, the first documentary film to do so. Detailing day-to-day life around Rome's famed ring road Grande Raccordo Anulare, the film grossed an impressive $1.1m in Italy and sold well around the world.
Working as both his own camera operator and sound man, using either detachable lapel mics or those equipped to the camera (the Arri Amira in the case of Fire At Sea), Rosi delves deeply into his research, preferring to spend time getting to know the terrain and his subjects before filming.
Covering the crisis
Rosi was sent to Lampedusa in 2014 on behalf of distributor Istituto Luce, to create a 10-minute short that would travel the festival circuit. But as he spent time on the island and grew to know influential figures such as Bartolo, a doctor who had been present at every landing of rescued migrants for the past 30 years, Rosi decided to relocate full-time to the island, which lies approximately 70 miles from the Tunisian coast.
"I realised it's impossible to condense what I was seeing into 10 minutes," he explains.
"I wanted to tell the story of this tragedy through the eyes of the islanders, whose way of seeing and hearing things has undergone a massive change over the past 20 years."
The director, himself a migrant who was transferred to Italy during the Eritrean War of Independence aged 13, explains the documentary "came out slowly, day by day", with a script that resembled a diary, consisting of a few pages of his observations over the period of a month.
Through his assistant director Peppino, who Rosi credits as the "guardian angel of the island", he met nine-year-old Samuele, who along with Bartolo became the main subject of the film.
"I remember watching him playing with a bird and I knew I needed to have the story of kids on the island," says Rosi.
Using a cinéma vérité style, Rosi let simple events such as Samuele's tree-climbing and sling-shot adventures give a sense of everyday life on the island.
"This is what I love about my work, reality always comes with such a strong element," says the Rome-based film-maker.
He shot spontaneously, sometimes for weeks, sometimes just for a single day. This was due to the intense activity either at the migrant centre or on the Italian Navy's patrol boats.
"Day after day, I saw these horrifying missions, with bodies floating in the water," he says of filming rescue operations both from a helicopter and a small raft. "It's a tragedy, like the Holocaust."
He recalls the last day of the shoot. "I decided to go down on the raft and suddenly I saw all these bodies coming towards me, almost dead. We realised around 40 people must have died under the ship. I remember thinking, 'Should I shoot this?' But I felt it was my responsibility to inform people what is really happening.
"I couldn't film anymore; that was it," he says of what became the last day of the shoot. "There's no answer in my documentary. But then I never give audiences answers. I want to leave the door half open, letting people take from it what they want."
Sold by Doc & Film International, Fire At Sea has been a hot seller, going to France (Meteor Films), Germany and Austria (Weltkino Filmverleih), the UK (Curzon Artificial Eye) and the US (Kino Lorber), among other key territories.
For his next feature, Rosi has set his sights on an exploration of Iran's underground cultural movement.