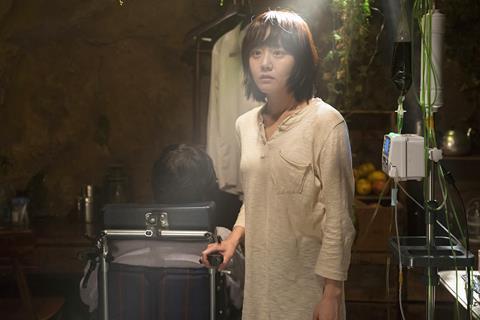 Korean director Shin Su-won returns to Busan International Film Festival (BIFF) with the world premiere of Glass Garden, which will open the festival before being released in South Korea by Little Big Pictures.
Shin previously attracted attention at BIFF in 2012 with Pluto, which premiered in the Korean Cinema Today strand and went on to pick up a special mention in the Berlinale's Generation 14plus section. Her next film, Madonna, played at BIFF in 2015 after world premiering in that year's Un Certain Regard at Cannes.
Glass Garden stars Moon Geun-young (A Tale Of Two Sisters) as a physically challenged researcher in a biotech lab who is betrayed by her professor and lover. She retreats to the forest where she grew up, followed by a struggling novelist (Kim Tae Hoon, The Man From Nowhere), who starts writing about her.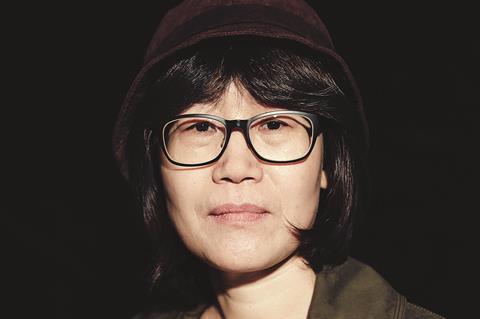 Where did the idea for the screenplay come from?
I was actually a nameless novelist before I started making films, so I always wanted to write a script about one. I wrote Glass Garden around the same time I wrote Madonna, and there's a woman in Madonna who is in a vegetative state [which, in Korean, means literally 'plant human']. And I thought about a novelist finding out about a person who wanted to become a plant. She's exhausted by life, she is discouraged and told what she dreams is impossible, but she transcends this disbelief to go into a different world.
This is your fourth feature. What kind of support have you had from the local industry?
Unless it's a really violent film, people don't tend to invest in female-protagonist-driven stories. With Madonna, the story was dark with a female protagonist. So I kept the production budget down to $350,000 (kw400m) and got investment from Sansu Ventures' arthouse film fund as a low-to-medium-budget film. Pluto was about teenagers, and was also kw400m. Glass Garden was $915,000 (kw1.05bn). The Korean Film Commission (KOFIC) funded $830,000 (kw950m) and Little Big Pictures the rest. CGI and production design cost a lot.
What kind of role do you think BIFF has played locally and internationally, and how do you see it changing?
Whenever I attend, I feel how tremendously big it is. You can meet friends from overseas festivals there. The programming is good. And it has played a central role as a bridge, discovering new, unknown directors. It's hugely regrettable that such a good film festival should be persecuted, as it has been in the past couple years. It's like it was hit by a bomb; you see how a country's politics have spoiled a film festival and how the people involved were hurt because of that. I do hope it can continue to grow vigorously, though.
You are a member of the Directors Guild of Korea (DGK). How do you feel about the organisation continuing to boycott the festival?
Last year, the DGK voted to boycott the festival, but decided to let individual directors have freedom to choose whether or not to attend. We said that if any of us participated in the festival, we should hold up a picket sign or make some sort of declaration about our thoughts. Because in any case, Busan mayor Suh Byung-soo has not apologised [for trying to block the screening of ferry disaster documentary The Truth Shall Not Sink With Sewol in 2014] and [former festival director] Lee Yong-kwan's position is still unresolved.
I agonised about attending, but Glass Garden isn't a commercial film and I felt it would be important to go to the festival to introduce it. A film doesn't belong to the individual director; there are the producers and the actors to think of as well.
How do you think the local industry could better help the works of domestic filmmakers travel internationally?
A lot of commercial films go out of the country, what with the Korean Wave stars and all. But there are also buyers who come to Korea looking for art films and I think more investment needs to be made in a greater diversity of films.