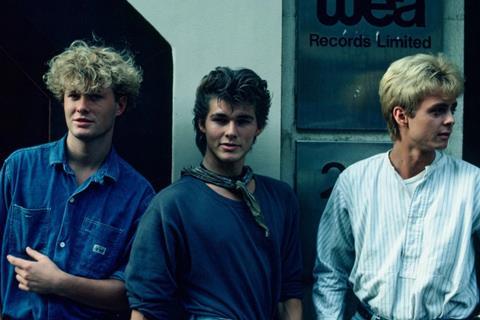 Norwegian filmmaker Thomas Robsahm has tried to make a film about pop band A-ha since 2009. Finally, his feature documentary A-ha The Movie is set to receive its world premiere on June 12 at Tribeca Film Festival.
The Norwegian band found worldwide fame in 1985 with their number-one hit 'Take On Me' and its distinctive music video. Robsahm's film examines the band's 35-year history and catches up with A-ha today. The film also explores the bonds, and personality conflicts, between the trio of Pål Waaktaar-Savoy, Magne Furuholmen and singer Morten Harket.
Robsahm is also an acclaimed producer and has Joachim Trier's The Worst Person In The World set to premiere in Competition at Cannes. He previously directed music documentary series Punx and political film Modern Slavery.
Key collaborators on the film include co-director and DoP Aslaug Holm and editor Hilde Bjørnstad. Robsahm also produces the film alongside Yngve Sæther for Motlys. Co-producers are Tore Buvarp (Fenris Film), Matthias Greving (Kinescope Film) and Clementina Hegewisch (Neue Impuls).
First Hand Films handles sales and has already closed theatrical deals with Japan (Klockworx), Korea (Company L), Poland (Mayfly), Norway (Euforia), Sweden (TriArt) and Denmark (Øst for Paradis) and Germany/Austria (Salzgeber). First Hand Films will release in Switzerland.
He spoke with Screen about how the band members subverted his expectations and discovering a treasure trove of unseen footage.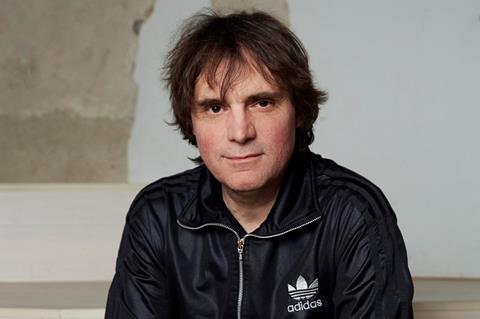 You were a punk musician, so were you a fan of A-ha back in their heyday? They weren't very punk.
They were hippies actually when Pål and Magne had their first band Bridges without Morten. They released a self-financed album, which was very inspired by the punk movement and they played a show with the punk band Kjott (Meat).
Later, we heard about these Norwegian guys who had gone to London and wanted to be pop stars. We laughed at it, we thought it was never going to happen, Norwegians had never been pop stars at that scale. We were mostly known for getting nil points in the Eurovision Song Contest.
I liked the first version of 'Take On Me' that came out, I thought it was quite good. I felt patriotic as a Norwegian – there was a chance of something actually succeeding. Then the second version came out and it became a worldwide hit. When the second single, 'The Sun Always Shines On TV', came out, that's when I realised they were world class. I was very impressed by that single and I became a fan and I started following all their albums.
Some bands make great music but aren't great subjects for a film. So why did you think A-ha's story was going to be compelling enough even for non-fans?
I remember seeing The Beatles in Let It Be when I was 10 years old, and I was so shocked that the Beatles could argue. Even if it's only for like 30 seconds, that's what you remember. As a fan for a long time, I had known that A-ha had problems in their relationships. I wanted to make the film about them making that 10th album.
They were positive to the idea – the only problem was that they were not going to make a tenth album, they were splitting up. But then they got back together and we started filming [in 2016] when they were about to do a new tour. The film is about finding out why is it so difficult for them to go into that room together to make new music.
What surprised you in following and filming the band during those four years?
People warned me they might be difficult, but I was surprised at how nice they all were. It was nice getting to know them in different ways. I was surprised at who was more welcoming than others but also surprised that while being so nice separately, how difficult it was to get them in the same room – except when they are on stage. It's not screaming at each other, it's mostly silent treatment and long emails.
How hard was it digging up the archive material?
At first, I thought, "Oh, everything is on YouTube now. So how can we get something new for the fans?" As we were filming, I asked if they had any old stills that hadn't been seen before, and that's when Magne told me he'd had a camera back in that era and he had footage that hadn't been shown before. I was surprised that nobody had asked them before, so we had something fresh. Also, Pål's wife Lauren had lots of footage.
Were there issues in clearing the music?
We have more than 50 songs in the film, so we wouldn't have been able to pay full price to license everything. But it worked out fine. It helped that the band was involved. And then there was footage from MTV, BBC, NRK and others that we needed, so that is all a big part of the total budget, which is about $1.1m (NOK 10m). It was also expensive going on tour with them and of course creating the animation and editing for a long time.
What do the band members think about the film?
That's a question you'd have to ask them directly, but I can say that I knew some of them would like it a lot and some of them would like it a little bit less [laughs], because of the personality conflicts. It's hard to show both sides of a conflict where both sides feel they have been heard. They had the right to ask me to take out anything of themselves, but none of them did.
What do you hope audiences take away from the film?
I hope we get a sense of how challenging it is to be in a relationship for 30-plus years. Friends or not, they are definitely family. Also, many people just remember 'Take On Me' and remember A-ha for only being pop kids, and they have so much more to offer. That's my main ambition of the film, to show how much great music they've made. They are a very underestimated band.