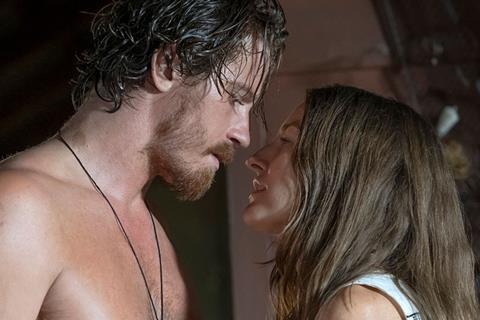 Australian director Gregor Jordan made his mark on the international scene with a trio of films at the turn of the millennium: the award-winning Two Hands, starring Heath Ledger and Bryan Brown, Buffalo Soldiers, with Joaquin Phoenix and Anna Paquin in 2001 and Ned Kelly, which reunited him with Ledger who led a cast that included Orlando Bloom and Geoffrey Rush in 2003.
After nearly 15 years shooting TV, commercials and two US features, the Bret Easton Ellis adaptation The Informers, starring Billy Bob Thornton, Kim Basinger and Micky Rourke in 2008, and the Sameul L Jackson thriller Unthinkable in 2010.
Dirt Music, the long-gestating adaptation of the novel of the same name by Tim Winton, stars Kelly Macdonald, Garrett Hedlund and David Wenham and is set and was shot in the remote Australian West.
The film marks Jordan's return to indie filmmaking and is produced by Finola Dwyer and Amanda Posey of London-based Wildgaze Films, with Angie Fielder and Polly Staniford of Austaralia's Aquarias FIlms. Backing came from Film4, Screen West and Screen Australia. Cornerstone FIlms is handling international rights.
It is screening at TIFF as a Special Presentation.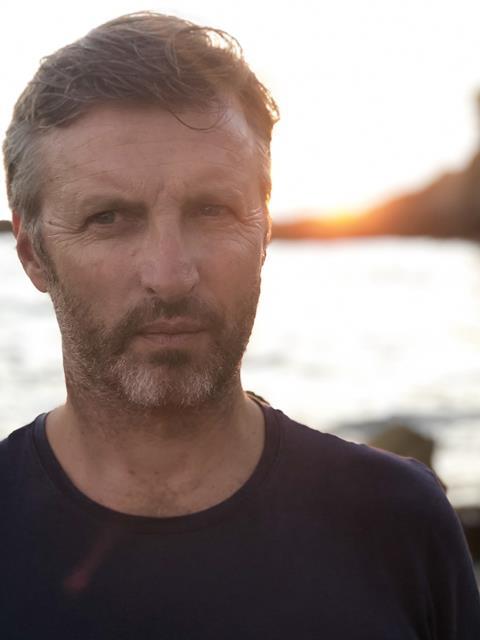 What drew you to this project?
I read the book when it first came out [in 2002] and was really blown away by it. It was sent round to a few people in the Australian industry to look at to potentially turn it into a film. I remember being quite overwhelmed by it. It's a very abstract piece, it's big and dynamic and sprawling with some very unusual things in it.
Then I met Finola [Dwyer of London-based Wildgaze Films] through a mutual friend, Sam Neill, in Cape Town about three years go and she asked me if I liked Tim Winton and would I be interested in reading [Jack Thorne's script for] Dirt Music? I was curious to see how a writer would have gone about turning that into a screenplay. When I read the script I got extremely excited because I thought he had cracked it and had done a brilliant job in somehow condensing the novel into a script. I went, 'Ok wow there's a movie there and I want to be involved'.
How much did you work with Jack Thorne on the script?
Jack and I worked together pretty closely for six months. There were some things in the book that I thought were really beautiful that weren't in the screenplay and I asked him to try to put them in. Some worked, some didn't. I really loved working with Jack. He's a very, very skilled writer and he's really open to trying things. It was a great collaborative process between the three of us Finola was very involved.
How did you work with your lead actors, Kelly Macdonald and Garrett Hedlund?
I find all actors have different processes and it depends how they like to work. I feel my job as a director is to try and tune in to how they work the best and try to get the best out of them, to stop them turning off in the wrong direction and to guide them to how I am seeing the scenes playing out and the overall vision of the movie.
Kelly Macdonald, for instance, is the kind of actor who is extremely highly prepared. She comes and she's practiced her accent for months, she's pretty much worked out every single thing she wants to do with every scene. She's rehearsed all the moments herself. There is an element of discussion to make sure we're in agreement about the character and the journey of the character.
A lot of directing Kelly is just to let her do what she is really good at. It was pretty rare there was anything where she not absolutely bang on with what she was doing. Most of the time I would sort of stand back and tell her what she was doing was great.
Garrett Hedlund on the other hand was a very, very different kind of actor. He's someone who is much looser and in the moment. He's much more about finding ways of interacting with the camera. He's a lot more free flowing. He's more in the moment, which he's really good at and that's how he likes to work and that's what excites him. The very, very planned approach Kelly has doesn't interest Garrett and vice versa. At the end of the day they both came up with what I think are fantastic performances.
You shot in some wild and remote locations. What were the biggest challenges of that?
That was really the biggest part of the whole film in certain respects. The book is set in this very remote of Australia, part of the world. Perth is the most remote population centre on Earth and from Perth you fly for three and a half hours and them driver for 300 km along a dirt road and then get in boats and then go out these completely uninhabited islands. That's where the book was set.
Trying to mount a production in such a remote area was extremely challenging. The place where the book is set is very unique visually. After a lot of deliberation we realised we had to go to the real place and we had to find a way to make it work.
We ended up using a fairly reduced crew and cheating elements of it in other places. All of the cast and crew were in tents and there were snakes and frogs and crocodiles and sharks and extreme heat. The crew were having to drink gallons of water every day and have electrolytes to stop them all from passing out. The grass is all spikey and the rocks are razor sharp. Physically it was really tough!
How comfortable were you personally in that environment?
That element of the story was what attracted me to do in quite a big way. These characters very much interact with nature. They are in the ocean. They are in the earth. These are people who walk around with bare feet and dive down to the bottom of the ocean to catch fish. That's the way I grew up. I've always been in the ocean ever since I was a small kid. I'm a physical, outdoor kind of person. The two characters connect over the fact they are so intimately connected to the earth and the sea and the air, quite abstract ideas.
It was a very tough process making the film. We were really outside in the elements.
This is your return to indie filmmaking. Why now?
It was really great to have the opportunity to make a film, a really interesting and different film and to make it in Australia. The ambition was to very much make a film that would travel but at the same time there are some things about the film that are uniquely Australia.
I wanted to make something that would be important to me and would be something I felt passionate about doing. I've been sent things over the year but just for whatever reason they never happened. So many things have to come together for a film to come together int eh right way. You have to get the right cast, the right budget, have the script feel right.
What's next for you?
I've got a few things I'm sprucing and trying to get going. If you want to be a filmmaker you've got to be a little bit of a hustler, a little bit of a used car salesman!
Do you have any first-day rituals on set? Is there anything you do to bring people together and put them at their ease? Or not put them at their ease…?
Not really. I always find the first day a little bit tricky. You have all these ideas in your head. You're thinking you want to shoot it in a certain way and you have ideas about the way you want things to happen.
But at the end of the day you are never completely in control of everything. Relationships evolve over the course of the first week. For better and for worse. Sometimes you are on sets and you go, 'Oh my god, I can't stand the DoP'; Or 'I can't stand the lead actor or he can't stand me'. But most of my experiences have been great. For me my first day on the set is just about feeling people out. As the director everyone is looking to you to steer the ship and keep it on track and keep things moving.
I like to show the cast and the crew that I do have a vision, that I do have a plan.
The short answer is, instilling confidence in the cast and crew that the experience they are about to have is going to be a good one.