"We want to be the Ryanair of the film business"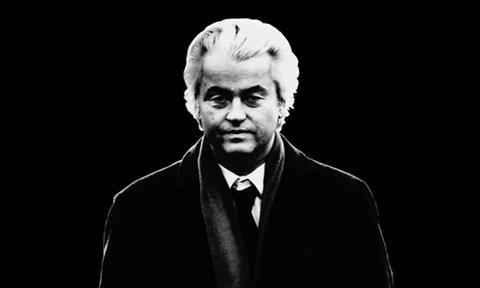 Once upon a time, it was said that a week was a long time in politics. Nowadays, it's more like a few minutes.
When you have the scrutiny of a 24-hour news cycle and social media platforms that allow the general public seemingly unfettered access to the thoughts of public figures, political careers can be made or destroyed in as long as it takes to write 140 characters.
Our attitude to news is changing. So, too, is our attitude to features. Documentaries that take years to get off the ground - months of putting together funding while wrangling for access - are becoming a thing of the past.
At least, that's what Stephen Robert Morse, writer, director and producer of Wilders - a film about the controversial Dutch politician Geert Wilders, which premieres at Sheffield Doc/Fest today (June 10).
Morse and his colleagues at Observatory Ventures, which is based in New York, Los Angeles and London, want to "make films cheaper, faster and - I hope - better, because it will let people get the content they want when they want it". The critical part of this is speed. "Will a film about Wilders be relevant in 10 years? I don't know. So the best thing we can do is to give people what they want now."
This wasn't Morse's starting point when he made his first film. It took five years to produce the Netflix doc Amanda Knox, which he describes as "a slog", and something he is not prepared to repeat.
"We learned lots from the process," says Morse. "We learned that we made it inefficiently. I never want it to take five years again."
Instead, he is hoping Observatory will become "the Ryanair or the EasyJet of the film business".
He adds: "You don't need a million dollars to make a film, you don't need to take five years to do it. It takes time to make a perfect film, but I'm happy to make films that are 99% perfect. We just want to get the stories in front of people while they are still relevant."
'People should be scared'
With Wilders, this meant the team was "willing, ready and able" to produce a film about this year's election without access to the anti-Islam politician, lives under death threats and never appears without his bodyguards.
Yet despite the obvious security issues, it was easy to persuade the man who once compared the Qu'ran to Mein Kampf to take part. But why would someone so obviously divisive agree to have an independent film crew be embedded with him on the campaign trail?
"He believes he is not portrayed fairly," says Morse. "Like Donald Trump, he believes the media is filled with fake news. Our pitch was that, as with Amanda Knox, we would present all sides of story. Not propaganda, by any means, but I told him: 'We won't vilify you and show you up as a schmo - we want to show all sides, including why people hate you.'"
This was essential to the doc's approach, and what he believes is lacking in general coverage of the rise of the global right.
"The media has made it very black and white but the world is nuanced," he argues. "I question him very hard - at one point I say: 'It sounds like you want to do to Muslims what Hitler did to Jews.' But as an interviewer, I think we have really traced his personal history, to find out where his views come from, and we offer solutions, how to combat this thinking, in the film."
It's clear that, over the course of nearly six months of filming, Morse has developed a grudging respect for the man he describes as "the chief marketing officer of the global right wing", even calling him a genius - "not like Trump, Trump is a fucking idiot".
But he is also hugely concerned about the complacency that took over when Wilders' Party for Freedom (PVV) came second in April, and this, he hopes, will be the take-away point for viewers of the film.
"When the world said populism was defeated in Netherlands, they were all fucking wrong, every one of them," Morse says. "Just because someone comes in second doesn't mean that populism was defeated. And look at France, Austria, the US, even the UK: we are one recession, one terror attack away from Le Pen or Wilders or whoever getting in. We are scarily close and people should be scared."
'Strike while the iron's hot'
Wilders is not the only film Morse and the Observatory team are premiering at DocFest this year. The team also have exec credits on Freedom For The Wolf, produced by Bulldog Agenda, which interrogates the concept of freedom and its impact on the world.
Observatory Ventures invested in the documentary to "get it over the line" through its finishing fund, which functions in the same way as a VC fund, only for non-fiction films. The company is open to pitches, and is receiving them "all the time", he says.
As with the driving force for the films they produce from start to finish, speed is of the utmost importance, and the business promises to support and deliver films to market within six months of an initial investment.
"We are very bullish on the future of non-fiction," Morse says. "There is a strong market demand, enough supply, and we can pick winners. We know it's important to give people what they want to watch - at the moment, that's politics, but maybe in two years' time it'll be sports or food or culture. Our whole ethos is to strike while the iron is hot, and it is hot on politics right now."
Morse will be taking part in a Q&A at Sheffield Doc/Fest, following a screening of Wilders at 11.45am on Monday 12 June in PBS America Showroom 3.
Freedom Of The Wolf, plus Q&A, is screened at 9.15pm on Monday 12 June in Showroom Screen 2