From a Basque vampire drama to a documentary about 1992 Spanish riots, there is an exciting set of buzz Spanish projects at EFM.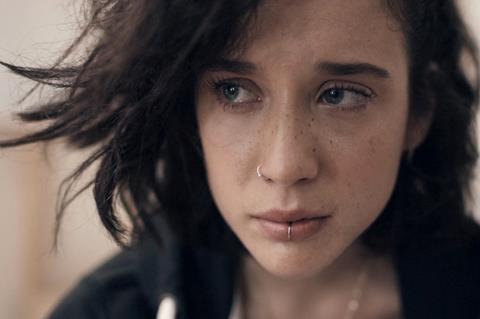 Spanish sellers are hosting screenings and market premieres of completed and in-the-pipeline titles during EFM, while the virtual stands of the Spanish Film Institute (ICAA) and Catalan Films will also spotlight upcoming titles in virtual screenings and presentations. All are looking to raise the profile of Spanish productions for festivals and buyers after a tough year.
Spain was one of the countries hit hardest by the pandemic, with cinemas and production shutting down last March and activity slowly resuming over the summer. Local box office endured a 72% drop (according to Comscore) in 2020, settling for an annual total of $205.6m (€169.7m). Local productions also suffered, falling well below the €100m threshold of recent years and coming in at a $51.6m (€43m) total. Most cinemas have stayed open through autumn and winter, with restricted capacity.
But with shoots able to restart in the summer, there is a promising range of features on the horizon destined for the international circuit. Mariano Cohn and Gaston Duprat's Official Competition, starring Penélope Cruz and Antonio Banderas, and Oscar Aibar's The Substitute have wrapped shooting; Jaime Rosales' Wild Sunflowers, Iciar Bollain's Maixabel and Alex de la Iglesias' The Fourth Passenger are in production; and Pedro Almodovar's Parallel Mothers and Carla Simon's Alcarras are scheduled to shoot in the first half of 2021.
All The Moons
Dir. Igor Legarreta
Set in northern Spain at the end of the 19th century, All The Moons tells the story of a little orphan girl who is badly wounded and rescued by a woman who lives deep in the forest. But the girl discovers she has been turned into a vampire and tries to get back the life that was stolen from her. Shot in the Basque region, Legarreta's film is produced by Arcadia Motion Pictures (Snow White), Kowalski Films, Noodles Production, Priss & Batty Films and Ilargia Films AIE. Barcelona-based Filmax is distributing in Spain and also handles sales. Contact: Filmax
The Consequences
Dir. Claudia Pinto
The Canary Islands landscape provides the dramatic canvas for this drama about a mother who refuses to unveil a terrible family secret while fighting against her own past. Directed by Pinto (The Longest Distance), the film is currently in post-production and has a powerful cast headed by Juana Acosta (Anna) and Alfredo Castro (Rojo). Sin Rodeos Films, Las Consecuencias AIE, N279 Entertainment, Potemkino and Erase Una Vez Films produce. Contact: Film Factory Entertainment
The Daughter
Dir. Manuel Martin Cuenca
Martin Cuenca (Cannibal, The Motive) is back with this dramatic thriller co-produced by MOD (While At War, Biutiful). Filmed in the Andalusian mountains, the story focuses on Irene, a pregnant teenager who has just escaped from a juvenile centre and is given safe haven by Javier, her tutor, as long as she follows the rules — which could imply giving up the baby when it is born. Contact: Film Factory Entertainment
Ego
Dir. Alfonso Cortés-Cavanillas
A thriller set in Covid-19 lockdown, Ego explores the trouble caused when a girl discovers somebody is trying to steal her identity on a dating app. Directed by Cortés-Cavanillas (Sordo) and produced by La Caña Brothers, the film stars Maria Pedraza (Money Heist). Contact: Begin Again Films
The House Of Snails
Dir. Macarena Astorga
With a long tradition of handling genre titles, Filmax is holding market screenings of this horror thriller about a writer who looks for a quiet retreat in the mountains outside Malaga and finds anything but when he starts meeting the strange folk who live in the area. This women-driven Spain-Mexico-Peru production is the feature debut for Astorga and stars Javier Rey (Cocaine Coast) and Paz Vega (Rambo: Last Blood). Contact: Filmax
The King Of The Whole World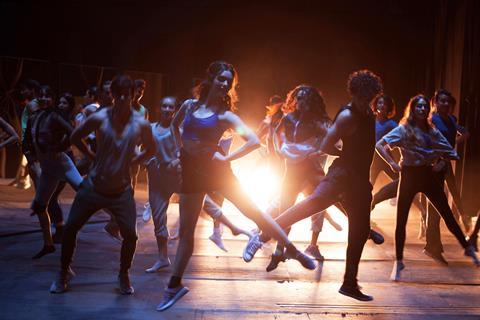 Dir. Carlos Saura
Veteran Spanish director Saura is back at the helm with The King Of The World, working alongside cinematographer Vittorio Storaro on a return to fiction after years of documentary work. This Mexico-Spain co-production is led by Pipa Films, and tells the story of the staging of a musical show where tragedy, fiction and reality intertwine. Ana De la Reguera (Army Of The Dead), Manuel Garcia Rulfo (The Magnificent Seven), Damian Alcazar (Narcos) and Enrique Arce (Money Heist) star. Contact: Latido Films
Magaluf Ghost Town
Dir. Miguel Angel Blanca
Blanca's feature documentary focuses on the impact of low-cost tourism in the Mallorca town of Magaluf, where a million people arrive every summer —or at least they did before the pandemic hit — in search of a good time, often clashing with the local population. The production is headed by Spain's Boogaloo Films. Contact: Taskovski Films
Polyamory For Dummies
Dir. Fernando Colomo
The complications of polyamory, 'unicorns' and open relationships are explored by comedy veteran director Colomo (Isla Bonita) in this Morena Films production. Karra Elejalde (While At War), Maria Pedraza (Money Heist) and Tony Acosta (Father There Is Only One) head the cast. Contact: Latido Films
When Brooklyn Met Sevilla
Dir. Vicente Villanueva
This romantic comedy set in Seville pairs up Ana, whose mother decides to host an international exchange student in a desperate attempt to avoid eviction, and Ariel, a wealthy young guy from Brooklyn who finds himself living in the charming Spanish city but in accommodation that is far from the luxury promised. Villanueva (Toc Toc) directs, and Carolina Yuste (Carmen & Lola) and Sergio Momo (Rescue Under Fire) lead the cast. Contact: Filmax
The Year Of Discovery
Dir. Luis Lopez Carrasco
Carrasco's documentary arrives at EFM following a successful run at festivals including Rotterdam, Thessaloniki, Mar del Plata and Sevilla, and winning favour with Spanish critics. The film is a portrait of riots that took place in the Spanish town of Cartagena in 1992, the same year Spain hosted international events such as the Olympic Games in Barcelona and Expo '92 in Seville. Contact: Begin Again Films