As the 2021 European Film Market (EFM) kicks off, Screen highlights the buzz titles ready to entice international buyers.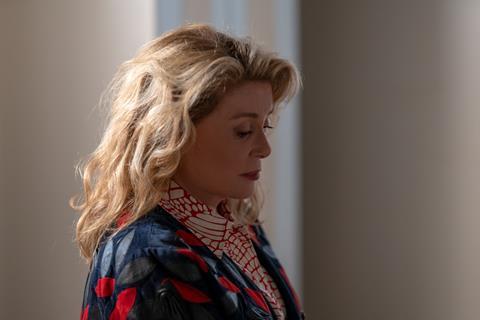 Pulsar Content launches Lady Nazca, starring Berlinale 2020 best actress winner Paula Beer as German mathematician Maria Reiche, who pioneered research into Peru's mysterious Nazca lines. Guillaume Gallienne and Alice Dwyer also feature in the cast. It shoots in Peru this year.
France tv distribution brings two new French features. Fabienne Berthaud's social drama Little Man Tom is about a young boy living in a mobile home on the edge of woods with his mother, while Sylvie Audcoeur's psychological thriller An Ordinary Mother stars Karin Viard as a parent seeking revenge for the murder of her son.
Wild Bunch kicks off sales on James Huth's The New Toy, a remake of the 1976 French comedy The Toy, which will co-star Daniel Auteuil and Jamel Debbouze and is produced by Richard Grandpierre. It also launches two new Chinese sales acquisitions: Dong Yue's dark thriller A Cover-Up and Wen Shipei's debut feature Are You Lonesome Tonight?.
Pyramide International commences sales on Arnaud and Jean‑Marie Larrieu's musical comedy Tralala, starring Mathieu Amalric as a singer/songwriter on the verge of homelessness who finds a safe haven when a woman in her 60s believes him to be her long-lost son.
SND unveils Patrice Leconte's Maigret And The Mysterious Dead Girl, starring Gérard Depardieu as the French detective, and Fabrice Maruca's comedy Song Express, starring Jérémy Lopez, Clovis Cornillac and Alice Pol as three friends who create a company that delivers songs.
Orange Studio launches comedy-drama Schoolmates!, also starring Alice Pol as a village schoolteacher forced to move her class into a retirement home when the school burns down. It is the latest feature from Vendôme Production, the company behind films including La Famille Bélier and US remake CODA. Other new titles include social drama Slumlordand Horn of Africa-set drama The Gravedigger. It will also market premiere comedy road movie Zaï Zaï Zaï Zaï.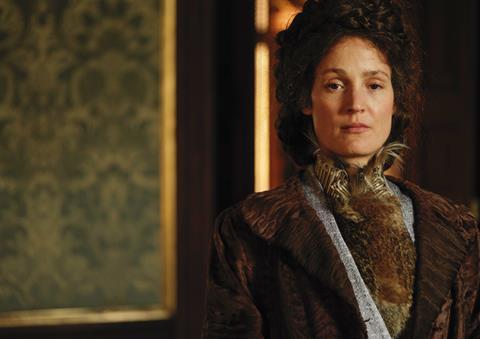 mk2 Films has Austrian costume drama Corsage starring Vicky Krieps as 19th-century Empress Elisabeth of Austria, or Sisi. Its slate also has Céline Sciamma's Golden Bear contender Petite Maman and Berlinale Forum title From Where They Stood by Christophe Cognet.
Pathé International kicks off sales on The Great Escaper about an elderly man who escapes his care home to attend D-Day celebrations in France. Michael Caine and Glenda Jackson co-star. It is also handling Xavier Beauvois' Golden Bear contender Drift Away.
Loco Films unveils new sales acquisition The Champion starring Piotr Glowacki as renowned prison camp boxer Tadeusz Pietrzykowski.
New films on the Luxbox slate include Claire Simon's I Want To Talk About Duras, about writer Marguerite Duras' final relationship with the far younger Yann Andréa, and social drama Between Two Dawns by Turkish director Selman Nacar.
Studiocanal launches Emmanuelle Bercot's Peaceful starring Catherine Deneuve as the mother of a seriously ill son (played by Benoit Magimel) who is in denial about his condition. It will also market premiere Around The World, The Wolf And The Lion, Mystery In St Tropez and Hannes.
Playtime handles Lebanese Competition title Memory Box and kicks off sales on Aïssa Maïga's documentary Regard Noir about the challenges facing black actresses. Hot upcoming titles include Francois Ozon's euthanasia drama Everything Went Fine starring Sophie Marceau, André Dussollier and Charlotte Rampling; Santiago Mitre's black comedy 15 Ways To Kill Your Neighbour; and Jacques Audiard's Paris, 13th District.
Les Films du Losange handles Golden Bear contender Fabian — Going To The Dogs by Dominik Graf and continues sales on Benoit Jacquot's Suzanna Andler, following its Rotterdam debut.
Reel Suspects launches sales on Serbian actor/director Branko Tomo­vic's debut feature Vampir, in which a man takes a job as cemetery caretaker in an isolated village.
MPM Premium is selling Tehran-set Encounters title District Terminal and also launches Moroccan director Al Hadi Ulad Mohand's Life Suits Me Well, starring French actor Samir Guesmi as a postal worker diagnosed with a neurodegenerative disease, opposite Lubna Azabal as his wife.
Gaumont kicks off sales on Tristan Séguéla's comedy-drama For Better And For Worse, starring Fabrice Luchini as a mayor whose wife (Catherine Frot) announces she has always been a man and is going to transition, just as he is seeking re-election. It also has new promo-reels for David and Stéphane Foenkinos' couples comedy Fantasies and comedy-drama Rumba Therapy, directed by and starring Franck Dubosc, and will market premiere spy spoof OSS 117: From Africa With Love.
TF1 Studio launches Brando Quilici's Himalayas-set The Tiger's Nest, about the friendship between an orphan boy and a tiger cub; romantic comedy Maria Into Life, starring Karin Viard as a woman who takes a life-changing cleaning job at a fine-arts school; and Superwho?, the latest comedy from Philippe Lacheau, director and star of Babysitting and Alibi.com.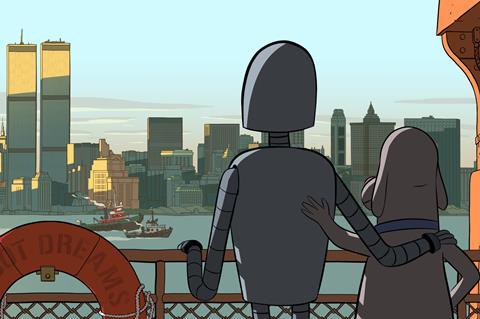 Elle Driver begins sales on Blanca­nieves director Pablo Berger's New York-set animation Robot Dreams, about the enduring friendship between a dog and robot.
Charades launches Danish director Thomas Daneskov's black comedy-thriller Wild Men, Max Eriksson's bio-doc The Scars Of Ali Boulala, about a cult figure in the world of professional skateboarding, and French drama Her Way, starring Laure Calamy as a prostitute who compromises her independence to pay for her son's education.
Memento Films International screens Maltese director Alex Camilleri's fisherman drama Luzzu, which debuted at Sundance, as well as Ivorian best international feature Oscar contender Night Of The Kings. Its slate also features Leah Purcell's Australian Snowy Mountains-set thriller The Drover's Wife: The Legend Of Molly Johnson, which debuts at SXSW.
Totem Films handles Iranian Competition title Ballad Of A White Cow and Encounters title We, and also commences sales on Finnish SXSW title Fucking With Nobody. Buzzy upcoming titles in post-production include Compartment No6.
Bac Films International market premieres Belgian director Stephan Streker's crime drama The Enemy starring Jérémie Renier as a politician accused of murdering his wife. It also has a first teaser for French whodunnit The Murder Party and screens best international feature Oscar hopeful The Man Who Sold His Skin from Tunisian filmmaker Kaouther Ben Hania.
Indie Sales screens Lebanese director Jimmy Keyrouz's Cannes 2020 label drama Broken Keys; David Verbeek's Asia-set vampire drama Dead & Beautiful, which world premiered at Rotterdam; and two Oscar hopefuls, animation Calamity and Jasmila Zbanic's best international feature candidate Quo Vadis, Aida?.
Le Pacte has Olivier Peyon's drama Tokyo Shaking starring Karin Viard as a banking executive caught up in Japan's 2011 earthquake, and Nadege Loiseau's comedy-drama Three Times Nothing about three homeless men who win the lottery.
Cercamon is handling Berlinale Encounters title The Girl And The Spider by Ramon and Silvan Zürcher.
WTFilms market premieres US director BenDavid Grabinski's dark comedy Happily, and kicks off sales on Authentik — about the founders of cult French rap group Supreme NTM — and Alpine thriller White Paradise.
Urban Distribution International unveils new trailers for live-action animation Coppelia, Mexico-set kidnap action drama La Civil, and Swiss animation Red Jungle, about Colombian revolutionary and FARC leader Raul Reyes.
The Party Film Sales has Lebanese director Ely Dagher's Beirut-set homecoming drama The Sea Ahead, French drama Too Close To The Sun and feature-length animation My Neighbours' Neighbours. It also handles Berlin Forum title The First 54 Years — An Abbreviated Manual For Military Occupation.
Alpha Violet will screen Turkish director Baris Sarhan's The Cemil Show, which world premiered in Rotterdam, and Greek filmmaker Christos Nikou's Venice hit Apples.
Other Angle Pictures unveils new images for Olivier Dahan's Simone Veil biopic Simone, The Journey Of The Century, and Mona Achache's Valiant Hearts, about six Jewish children who take refuge during the Second World War in Chateau de Chambord. Camille Cottin (Call My Agent!) stars in the latter.
Kidam handles sales on Damien Odoul's Panorama title Theo And The Metamorphosis, about a young man with Down's syndrome who aspires to be a samurai warrior.