Shooting Baz Luhrmann's Elvis required modulating the image — and camera movement — to reflect dramatic changes in the singer's life. Director of photography Mandy Walker explains all.
Australian cinematographer Mandy Walker spent nine months prepping Elvis with Baz Luhrmann before they even started official pre-production. "Baz gets me on really early," says Walker whose collaboration with the writer/director/producer dates back 20 years to a Chanel No5 ad with Nicole Kidman. "I was there for Austin [Butler]'s audition, running around with my Leica, looking at the angles on his face, because his audition was one of the songs and he was replicating Elvis's moves already."
Walker dove into her research, which included watching all the archival and concert footage she could find, some of which she would be asked to recreate in the film. "Baz wanted to do what he called 'trainspotting', which was replicating them exactly. Because anyone can go online and see these concerts — the '68 Special at NBC, the Vegas showroom."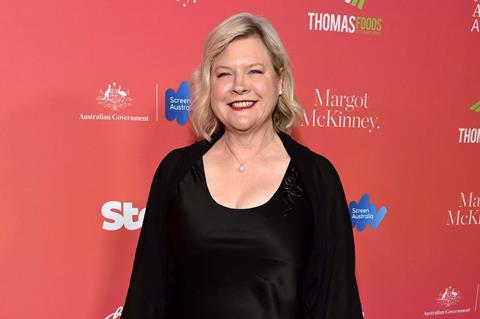 She also drew heavily on stills photography from the time, especially that of Gordon Parks, whose civil-rights movement photos inspired the desaturated look for scenes when Presley is a boy in Tupelo, and Alfred Wertheimer's iconic and intimate images of a 21-year-old Presley, backstage, at home, and at his infamous 1956 Russwood Park concert.
Luhrmann and Walker opted to shoot Elvis using the 65mm Alexa digital camera for its "epic scale". The image was then manipulated using different lenses, in-camera effects or digital trickery to enhance or degrade the image while chronicling Presley's journey from young boy to bloated Las Vegas entertainer. "At one point, we thought maybe we'd shoot on film, but what we got from that digital camera and integrating it with visual effects was much more flexible," recalls the Los Angeles-based Walker, who employed real-time texturing tool LiveGrain on top of the image to give it "more of a vintage feel".
Walker also had two sets of lenses especially made. "I had a spherical set that took us from the beginning of his life up to the Holly­wood period. They're flatter, cleaner, but in a vintage way. I had them adapted so they weren't perfectly modern and crisp and technically perfect. After that, when he goes to Las Vegas, we went anamorphic, because I felt that represented the feeling of the '70s. Both sets came from Pana­vision, and I had all the old aberrations put back in."
Depth of field and colour palette also changed depending on the period. "For Hollywood, I pushed the saturation of the colours and had a bit more depth of field. When we got into Vegas, and we got into some of the very dramatic scenes, I would have a very limited depth of field, so the background would be way out of focus."
Camera movement was key. "The three things Baz said to me early on about the visual language of the camera started in those auditions," Walker recalls. "He said, 'The camera needs to dance with Elvis, so I want you to work out how to do that.' The second was that when he flies, we fly. When they're on the Ferris wheel and the Colonel [Tom Parker, Presley's manager] says, 'Are you ready to fly, my boy?' And Elvis says, 'Yes,' the camera starts flying and we fly with him. It happens in the edit as well — the way the edit replicates the experience of Elvis at each part of his journey.
"The third was when the drama becomes serious, intense and intimate, the camera becomes observational — and elegant. And sometimes doesn't move at all because I don't want the camera to be distracting. Whereas, when the camera's dancing with Elvis, that's about bringing the audience to the concert."
Dance partners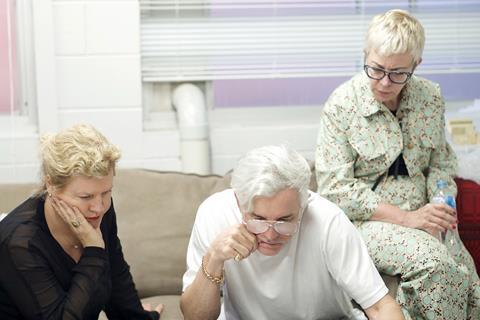 When it came to 'trainspotting' — recreating the musical performances, be it Presley's 1968 NBC comeback special, Rushwood or the Las Vegas concerts — Walker would have the real footage on an iPad for reference on set, checking every angle, cut and zoom. "We'd look at each shot meticulously and the camera department would have a running sheet of exactly what the moves were and which line to zoom in," she explains. "We would have the 'trainspotting' cameras all set up to go, then I would hide other cameras to grab different angles.
"I had my camera and grip departments learn the songs, learn the choreography. We would go to Austin's rehearsals, and, during dress rehearsals, we'd have cameras on stage with him, so we knew exactly when he was moving. It was also about him feeling comfortable with us being there and knowing if a huge 50-foot crane was going to come over the audience right into his face at a certain moment. It was a dance we did together, for all the concert sequences."
For Walker, the most challenging sequence to light and shoot was Presley's Las Vegas show, which began at the International Hotel in 1969. "It was a gigantic set. We built all the backstage area, and all along the side of the stage for the journey where he walks down and tunes his guitar, then goes onto the stage, and there was an audience. We built the first third of the audience area, which was a hundred feet."
The sequence required three different lighting set-ups. "We had to light it for the first time they go in when the Colonel shows him the room and there's nothing there. Then there's the rehearsal sequence where we slowly introduce the instruments. And then there's the final stage set-up." The latter was shot in 20-minute takes from beginning to end. "We followed [Butler] with a Steadicam from backstage, down the side, into the wings, waiting to go on, then onto the stage, and he sang the first four songs. We shot it over a few days, but each time we would do the whole run and Austin the whole concert."
Since finishing Elvis, Walker has shot Marc Webb's Snow White, her second live-action Disney adaptation following Mulan, and this year became only the third woman to be nominated for best cinematography at the Oscars after Rachel Morrison (Mudbound) and Ari Wegner (The Power Of The Dog). "I'm still shocked I'm only the third," sighs Walker, who is also Bafta-nominated, one of nine for the Warner Bros film. "I mean, Elvis is my 21st feature or something, so I'm not a newbie. When I first started there were hardly any other women [cinematographers], especially in Australia. Ten years ago, we all knew each other's names, because there were so few of us around the world; it was Ellen [Kuras], Reed [Morano], Rachel, me."
Now, the cinematography landscape is markedly different. "I looked at the films at Sundance and a lot of women had shot films there," notes Walker. "I started at the bottom of the camera department and worked my way up, and there were no other women, so I've made it my mission to train more women and get them involved. I teach at film schools, to say to women, 'This is an option for you, if you're passionate about cinematography, you can do this.'
"I always have camera trainees who are women or people of colour," she continues. "For some reason, cinematography was traditionally a man's job. It's changing but it's very slow. I think only 6% of cinematographers are women — worldwide."