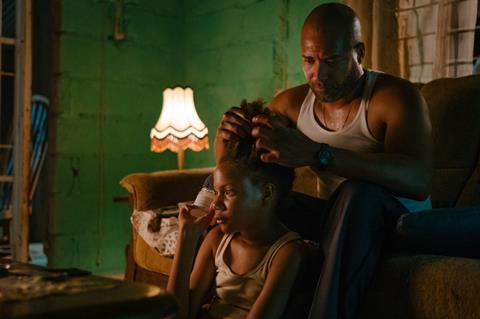 Some 160 European sales companies registered for this week's virtual AFM, accounting for 30% of the exhibition pool, although anecdotal evidence suggests many more sellers from the region have ratcheted up their activities around its dates even if they are not officially signed up.
Most are working from home amid national lockdowns across much of Europe due to a second wave of Covid-19 across the region. Nonetheless, in spite of the restrictions, which have shut cinemas in many territories too, there is a hint of optimism in the air.
Alongside tying up final deals on previously announced titles before the end of this tumultuous, pandemic-hit year, many companies have set their sights on 2021, and even 2022.
"The AFM has always been about projects and films in production, rather than completed films," says Charlotte Boucon, head of sales at French sales outfit SND.
Her slate features Jérôme Salle's political thriller Kompromat, which is currently shooting, and children's animation Pil's Adventures, which is in final stages of production and has set a French release date of October 2021.
"We really needed this market now. The cinema machine has started up again, shooting is underway and we've continued to build the line-up for 2021 and 2022. We've been in constant contact with our buyers on our projects over this period, but at the AFM we're in the core of the market, it's where we really get down to business."
Boucon is quietly confident there will be interest from theatrical buyers as well as platforms for the films on her slate, even if cinemas remained closed in key territories.
"I'm a very optimistic person," she says. "These films are for end 2021, going into 2022 by which time buyers will need good movies to drive people back into cinemas."
Keeping options open
Andreas Rothbauer, founder and co-managing director at German sales company Picture Tree International, also has strong 2021 objectives.
Aside from looking for homes for German comedies Contra and upcoming art-theft caper Black Square, starring Sandra Hüller, the company also has two 2021 best international feature Oscar submissions on its slate: Austria's What We Wanted and Dutch entry Buladó.
"The submission of Buladó gives it an angle for US distribution there and it is also still looking for its international premiere, perhaps at Sundance or Berlin," he comments. "It would be great to walk out of the AFM with a US deal and then to start working on an Oscar campaign with the Eye Institute, producers and Americans."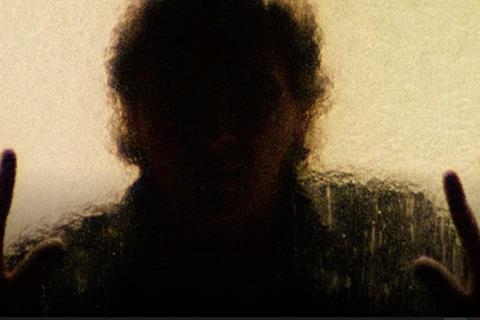 Juan Torres, head of sales at Madrid-based Latido Films, is envisaging a post-pandemic theatrical run for the Spanish-Italian musical My Heart Goes Boom!, which played in TIFF Industry Selects, San Sebastian and heads to Torino later this month.
"We're seeing a tendency in the market for lighter movies and I mean that in a good way. In that respect My Heart Goes Boom!, which is a smart and enjoyable musical, is the perfect post-Covid movie," he suggests.
Latido's slate also includes the freshly launched animated feature Nahuel And The Magic Book and timely Uruguayan horror Virus-32. Like Boucon, Torres is convinced the market will return to form in the coming months.
"We're not hiding our movies, to see what happens next," he says. "We're putting them out there at the AFM as if it were a physical market. We're also actively looking for new titles. Even if offers are lower and many countries have restrictions on cinemas, we know that people will need movies."
Gilles Sousa, co-founder of Paris-based sales company Pulsar Content, which launched in 2019, also points to unexpected signs of life in the theatrical sector.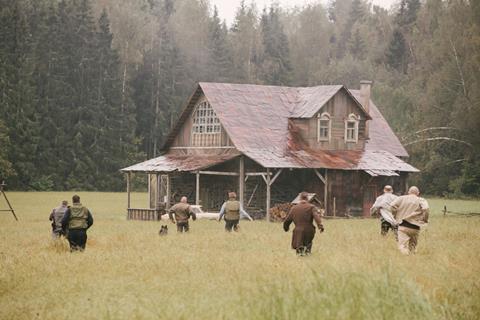 The company is participating in the AFM with a genre-heavy slate, featuring Russian director Lado Kvataniya's serial-killer thriller The Execution, French duo Julien Maury and Alexandre Bustillo's English-language horror The Deep House and Arctic Circle-set sci‑fi horror Superdeep.
"We had been planning to launch a first film and a number of auteur titles at Cannes but we put them to one side – our independent structure means we can be flexible and we were able to quickly realign," says Sousa.
"We decided to focus on completed films or works nearing completion that would work for digital release, although we don't want that to be our only focus in the long run.
"What we're finding, however, is that in some territories, these films are also being picked up for theatrical release with buyers keeping their options open between releasing in a cinema or moving online if theatres stay closed, which is interesting."
New platforms
As well as screenings on the AFM's official market platform, Pulsar has also been showcasing its slate on Archipel Market, an independent year-round site focused on film sales. Launched during the virtual Cannes Marché in June, it was created by Cascade8, the technology arm of French film finance and production firm Logical Pictures, which is also a partner in Pulsar.
Around a dozen companies are using the site as part of their AFM sales strategy, including Charades, XYZ Films and WTFilms as well as Studiocanal and Orange Studio, which are trying it out for the first time. Some 800 buyers are registered, ranging from theatrical players to platforms such as Amazon and Apple.
"We've been using it as a complementary platform alongside that of the AFM," says Sousa. "In the current market, it makes more sense to give buyers as many opportunities as possible to see our films rather than focusing on a handful of exclusive screenings in set timeframes."
The platform was originally conceived as a tool for the management of library rights, but Cascade8 reformatted it at high speed in reaction to the new digital sales reality of the early months of the pandemic.
"When we saw this sudden move from physical to digital, we quickly built on what we had already developed to give buyers an alternative way to showcase their line-ups," explains Frédéric Fiore, founder of Cascade8 and president of Logical Pictures.
Cascade8 CEO Yannick Bossenmeyer, who is overseeing the ongoing development of the platform, says one of its attractions for sellers is its year-round aspect, unlike the market platforms which fire up for a limited timeframe.
"It gives them more control over their content as well as rapid feedback on who has attended," she notes. "That isn't always so readily available to third parties on a market platform."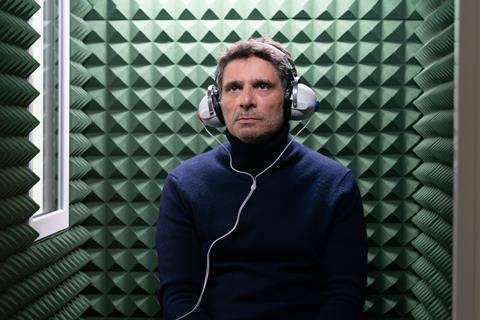 A number of sales agents have developed their own in-house digital strategies and screening rooms during this period. France tv distribution, for example, has created exclusive online content for buyers. For upcoming titles Audrey Dana's Men On The Verge Of A Nervous Breakdown and Pascal Elbé's Hear Me Out, for example, it is creating special promotional material featuring interviews with the directors and key cast.
It plans to launch them on its own in-house platform in the coming weeks, setting its own timetable rather than tapping into the momentum of the AFM.
"We've never participated in the AFM and it didn't seem necessary for us to get involved in its online edition either. We already have an established network of North American contacts," said Julia Schulte, France tv distribution's SVP for international sales.
Picture Tree International's Rothbauer, in the meantime, has been lobbying film institutions across Europe to create a region-wide, year-round platform, which would cater to their promotional needs as well as support sales agents.
"We've spent a lot of time moving from one digital market platform to the next, which is dead after two weeks, and then the whole travelling circus moves on," he says. "It would be better if we could stay in one place and focus on the business of selling, rather than having to constantly adjust to new digital environments."
Against this backdrop, Fiore predicts that the next six months will be extremely challenging for the major markets as they attempt to start up again as physical/digital hybrids.
"Whereas professionals were prepared to make allowances during the early stages of the pandemic, they're likely to become more demanding as time goes on," he says. "The pressure will be on Sundance, Berlin and Cannes, which are likely to be the first big events, truly mixing physical and digital.
"This mix is now anchored in the industry, it's part of its DNA, and it will never be the same again."