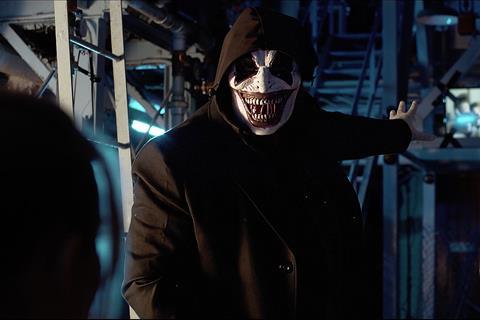 Producer Mem Ferda has unveiled the first trailer and images from upcoming social media horror Deinfluencer.
Jamie Bailey directs the project, which follows an imprisoned cheerleader who has to complete social media challenges for a twisted kidnapper.
Filmcore (UK) Ltd (Ferda's production arm) produces alongside New Zealand-based production and international sales company Black Mandala.
The cast is Marie Luciani-Grimaldi, Simon Phillips, Caylin Turner and Anne-Carolyne Binette. Executive producers are Michael Kraetzer, Sayf Aram, Nicolas Onetti, Rabia Mustafa Composer: Darren Morze.
The film is set for release in the US on October 1, 2022.
Ferda commented: "It's worrying that youngsters can be easily lured and pressured into conforming to artificial standards set by social media influencers and celebrities in a desperate need to be accepted by their peers. I felt compelled to spotlight this issue by making Deinfluencer, and giving a horror spin to it."
Previous Filmcore projects include 2021 American western horror Ghost Town directed by and starring Owen Conway.