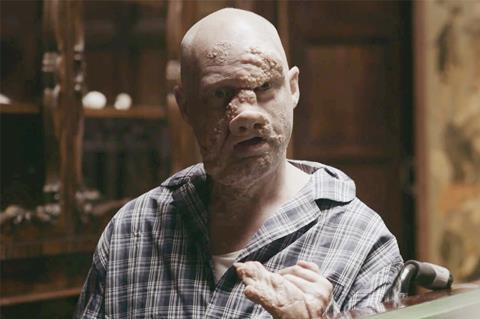 Although actress-writer-producer Joanne Mitchell Brunt has been making a name for herself in horror over the past few years, with projects like Before Dawn, Bait and now Attack of the Adult Babies, she admits that her involvement in the genre came about slightly by accident.
"Although I've always loved a good horror, my interests lay with European and British independent cinema," she explains. "And that's how Before Dawn came about. Ay husband Dominic [Brunt, director] and I were discussing what made a good zombie film. I decided that I would like to amalgamate my interests, so that there was a real character drama but set within the horror genre. I wanted the focus to be on a relationship breakdown, but set against the secondary backdrop of a zombie apocalypse. I wrote the storyline and it went from there, premiering at FrightFest (in 2013) and gaining distribution in most world territories. I caught the horror bug, and we've been making films ever since."
Following the success of Before Dawn, Mitchell and Brunt went on to make Bait, about two women facing off against against a violent loan shark, which also played at FrightFest in 2014. The duo are now returning to the festival with their latest project, Attack of the Adult Babies, which is being produced by Mitchell and Brunt's own Mitchell-Brunt Films. As well as producing, Mitchell once again wrote the story and also stars.
"I wanted to find a different kind of monster from our previous film," she says of the story, which sees two teenagers break into a stately home where high-powered men indulge their love of dressing up as babies. "In Attack of the Adult Babies we went to a different human extreme, and used the fantastically juxtaposed images of the adult baby mixed with the beauty of a grand stately home and the horror that goes on within it."
Keeping momentum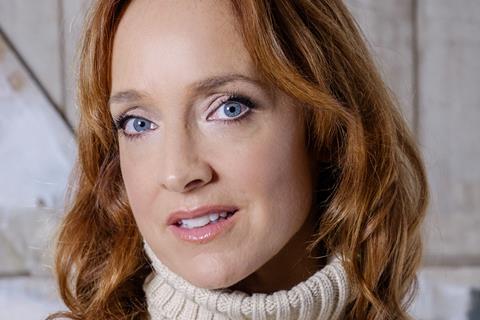 Mitchell says that she found production to be a lot smoother than their previous films, "due to the fact that I learned an awful lot from making Before Dawn and Bait. Also, the fact that we shot it mostly in one location really helped us, and meant we could focus on the action, cinematography and overall production values without the usual firefighting which comes with any film."
Currently developing the storyline for her next feature with Blunt, and preparing to make her first short, Sybil, early next year, Mitchell credits the horror genre and its fans with continuing to supporting the next generation of filmmakers and storytellers.
"The horror genre is specifically built to support risk-taking and boundary pushing," she says. "It's a great place to hone one's skills because there are no boundaries, you can use your imagination to it's full capacity and take things to their worst case scenario. And horror fans, generally, watch a lot of films and are therefore very open minded in their viewing, and are fiercely loyal towards the genre and its history."
Joanne Mitchell Brunt is nominated for Screen International Horror Rising Star Award at Horror Channel FrightFest, with the winner revealed on Monday August 28.
Attack of the Adult Babies FrightFest Screening: Thursday August 26, 18:20
Contact: AMP International info@amp-film.com