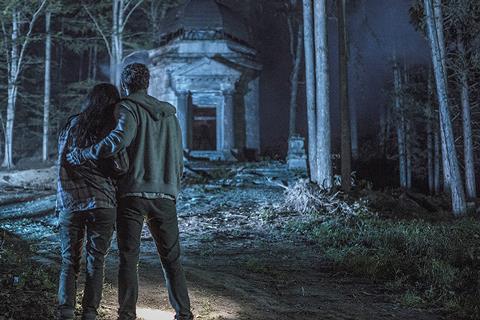 Tom Paton's second feature Redwood didn't have your most typical development period. Soon after the release of his debut feature, sci-fi Pandorica, he was approached by Brussels-based producer/financier Stern Pictures who had a location in Poland to shoot something, but no film in place.
"They liked the idea of something with vampires in, but the rest was up to me," Paton recalls. "The catch was that I'd have only six weeks to create something and mount the movie before the opportunity would lapse."
Paton got to work and the script he wrote in two days ended up "pretty much" the final product. Redwood follows a couple (played by Mike Beckingham and Tatjana Nardone) who head to a secluded national park after one of them receives some bad news. Needless to say, ignoring the advice of the park rangers and venturing off the trail leads to very bad things for the both of them. And Paton was keen to approach its common horror trope of vampires head-on. "The film is very character-centric and the main players are more than self-aware of horror film tropes, so that allowed me to play with well-worn ground in a fresh way," he outlines.
Buffy connection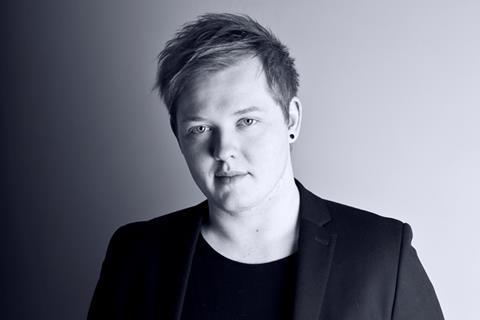 Despite being shot on a low budget, Redwood allowed Paton to fulfil a dream of casting someone from Buffy The Vampire Slayer; Nicholas Brendon has a small role as one of the park rangers. "If I could go back in a time machine and tell a 13-year-old version of me that I'd one day get to direct Xander Harris, my brain would have melted," he jokes. "He's a great guy and I'm eternally grateful for him appearing in the movie."
Not only that, Paton views Redwood as a "massive step up in gear" for himself as a director, especially given the challenges of filming on location outdoors. "It's tough dragging equipment up and down mountains whilst trying to keep morale high. I'm a very hands-on director though, so I get stuck in where I can," he explains. "I think that shows the crew a unified front and that we are all in it together to get this thing made, no matter what the weather throws at us."
Thankfully, the experience hasn't put Paton off directing and he is determined to continue to increase the scale of his movies. "I don't trust directors that say they make movies for themselves, because that's just rubbish," he notes. "I make movies for an audience to see and my goal is to keep growing that audience as wide and far as I can."
Even before Redwood's world premiere at Horror Channel FrightFest's opening night which Paton describes as a "huge deal", he is already at work on his third movie, single-location supernatural action outing Black Site that he describes as "Lovecraft meets The Raid". "It's another really high concept, genre mash-up about one woman's quest to prove everyone wrong and avenge her parents' death," he teases. "Watch this space is all I'm saying because, so far, the rushes are far exceeding my wildest hopes for the movie."
Tom Paton is nominated for Screen International Horror Rising Star Award at Horror Channel FrightFest, with the winner revealed on Monday August 28.
Redwood FrightFest Screening: Thursday August 24, 20:45
Contact: Stern Picturs info@sternpictures.com