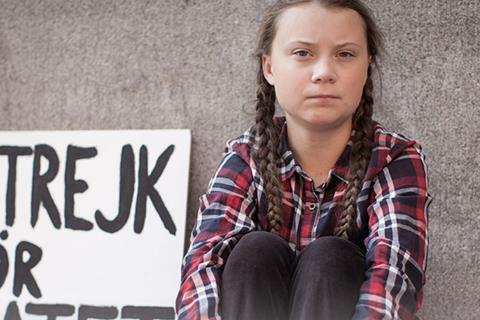 When Swedish documentary filmmaker and photographer Nathan Grossman first heard a 15-year-old climate activist was planning to stage a school strike outside Sweden's parliament building in 2018, he knew it was something for which he wanted to show up.
His work often explores environmental issues and he went into central Stockholm to set up a tripod to capture the young woman's quiet protest in a static, non-threatening way.
He learned her name was Greta Thunberg. He began talking to the shy schoolgirl – and her ever-present father Svante – about climate change, protest and her belief in taking action. The pair found common ground.
"I was mesmerised by her expressions," Grossman says of those early days. "I knew there was something interesting about her point of view on the world."
Grossman makes his documentaries through Stockholm production outfit BeReel Films (BRF) with producer Cecilia Nessen and BRF CEO Fredrik Heinig. Their credits include Olof Berglind's doc The Beautiful Game and Ari Aster's feature Midsommar.
"We were impressed by this quiet, determined girl but had no idea what it would turn into," Nessen says of Grossman's early footage.
Their initial plans to make a short film or a series about youth protest activities transformed as Thunberg and her protests grew and became ever bigger headline-grabbing news.
Grossman shot in the style of cinéma vérité and with the unflinching support of Thunberg's mother Malena and father (Thunberg had been diagnosed with Asperger's syndrome, OCD and selective mutism). The result is Grossman's I Am Greta, a film that portrays the public and private life of an extraordinary young woman with an eye-widening intimacy.
"I always think the best approach is when you say to the subject you are following, 'If you don't want me to be here, you can tell me and I will stop,'" Grossman says of earning the trust of the Thunberg family.
"I spent a lot of time with her and her father on their initial electric car and train trips down through Europe. We bonded on those."
The trust he earned meant his collaborators had to take a step back.
"It was new to me to not being more present during the shooting, but it was important to keep the 'bubble of intimacy' for Nathan," says Nessen. She and Grossman maintained close contact during the shoot and would watch dailies together and discuss what to film next.
Grossman ultimately gathered 200 hours of footage. ("Too many hours," laughs Hanna Lejonqvist, project editor and story consultant who worked with editor Charlotte Landelius and Grossman to bring it all together.)
His film captures Thunberg's life away from the media spotlight, laughing at home with her family, writing impassioned speeches, and trying to handle the mounting stress of nonstop travel, public scrutiny and becoming the face of the global climate-change cause.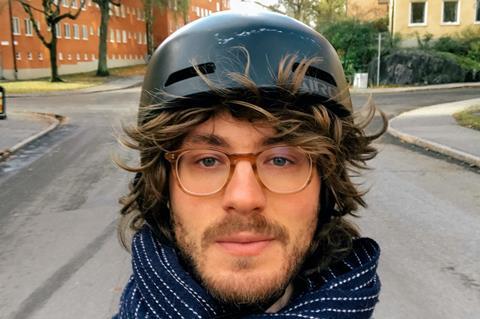 In August 2019, Grossman also signed up to sail across the Atlantic on a 60-foot [18-metre] racing yacht, equipped with solar panels and underwater turbines with Thunberg and her father for an appearance by Thunberg at the United Nations in New York.
Nothing more than an amateur sailor, a frankly quite frightened Grossman thought about hiring someone to go to film and even wondered if he should fly to New York and meet them there. But "I just knew I had to go on the boat. She handled it better than me," Grossman notes.
Nessen put together an "unusual" tapestry of backing for the documentary by SVT, the Swedish Film Institute, a group of European public broadcasters including the BBC and WDR in Germany, and Disney-owned streaming platform Hulu. London-based Dogwoof is handling international sales.
"The combination of a major online platform with a focus on a young audience and European public broadcasters will help achieve maximum reach," Nessen hopes. "Hulu's investment was crucial as it came at a point that enabled us to lengthen the editing and post-production period so we could make the cinematic film we wanted to."
Grossman describes the finished film as "bittersweet". He hopes it will help people understand Thunberg better and reinforce the human need for people with special abilities. "Her directness is a unique talent and we need to embrace it," he says.
Grossman and Nessen travelled to the world premiere, out of competition, for Greta at the Venice Film Festival from Stockholm by train. Or rather seven trains. "At least we practice what she preaches," laughs Grossman.
Their attendance at TIFF will take place digitally via the BRF offices in Stockholm.