HAF's bumper line-up of fiction and documentary projects, including works-in-progress, sheds light on the rapid sociological changes in China, among other topics.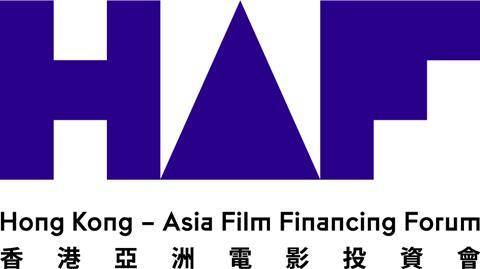 The 18th Hong Kong Asia Film Financing Forum (HAF) takes place August 26-28 this year in a virtual format, alongside Filmart Online, both postponed from March because of the Covid-19 pandemic.
This year's HAF has shortlisted 32 projects – up from 23 projects last year – with nine documentary projects and 13 fiction projects including eleven from first-time directors.
The project market has also announced 22 titles for Work-In-Progress (WIP) – 12 documentaries and ten fiction films, up from last year's nine documentaries and ten fiction films.
"The increase in number of projects was in the pipeline in planning before last year," says HAF director Jacob Wong. "The increase is in the documentary projects. Starting this year, we also have a project market section for documentaries in HAF. It was a logical progression from our previous edition's WIP where we had a documentaries section."
"I've always wanted to do documentaries," Wong continues. "So far, it's been difficult because it's a different animal. We experimented before but it wasn't very successful because it wasn't very specific. The commissioning editors told me that it would only be worthwhile for them to travel if we had 25 projects but we only had ten. There is more interest in documentaries these days."
Documentaries in HAF include Eden Bernal's The Siren Song, about three generations of Mexican fisherwomen, produced by Hong Kong's Polly Yeung (the first project from Mexico to participate in HAF); journalist Dean Napolitano's debut documentary June Snow – about New York-born Eliza Li who follows in her parents' footsteps in becoming a Cantonese opera performer – with Oscar-winner Ruby Yang attached as producer; and Sahra Mani's Kabul Melody, which looks at young Afghan girls who risk their lives to play music.
"The majority of course is from China like everything else here," says Wong. "There is definitely no shortage of issues that one can address and there's a big domestic market with demand. I think the subject matter is going mainstream in the sense that it's the kind of subject matter that most people in China will be interested in."
WIP documentaries from China include Another Brick On The Wall, director Zhang Nan's look at people restoring certain parts of the Great Wall; Being Mortal, Luo Shuai's project on hospice care volunteers working with people in the last stretch of their life's journey; Fan Jian's Born To Be Second, about families who lost their only child in the Sichuan earthquake and were allowed to have a second child; and Yang Lina's Leap Of Faith, about young women equestrians in their teens.
"You can see reflections of changes in China. So if one was to look at the subject matter, it might be quite interesting for Sinologists. How China is changing sociologically irrespective of politics. It's a very big country, a superpower but also a developing country – for the first time in history," Wong notes.
Fiction projects in HAF and WIP include Sompot Chidgasornpongse's Thai project 9 Temples To Heaven, in which a family of nine takes their grandmother on a pilgrimage to nine Buddhist temples in one day in an attempt to prolong her life. Apichatpong Weerasethakul is attached as a producer.
The fiction selection also includes Locarno Golden Leopard winner Yeo Siew Hua's Singaporean drama and suspense project Stranger Eyes, and Kavich Neang's debut feature White Building, a Cambodia-France co-production about the demolition of a landmark tenement building and the people it affects, with Davy Chou attached as a producer.
Although Hong Kong was initially successful in dealing with the pandemic, HAF along with Filmart opted to go virtual due to travel restrictions and quarantine requirements across the region. The project market is using the Filmart Online platform for facilitating virtual meetings.
Organisations registered to take part in HAF include the festivals of Cannes, Berlin, Busan and Switzerland's Visions du Réel, along with companies such as Bona Film Group, Huayi Brothers, Tencent, Films Boutique and Media Asia. Specifically documentary-related companies include CAT&Docs, British Columbia's Knowledge Network, Documentary Dream Center and Cinephil.
"WIP has become very popular with festival programmers. The Europeans will be here with subsidy money and the Chinese looking for what they're looking for," says Wong, noting he can't always tell what that is.
"A few years ago, we had a Ning Hao-produced film – Dying To Survive, about generic drugs being brought in from India – a well-done commercial project which went on to make billions at the box office, but nobody picked it up at HAF," Wong remembers
"The director was very good at the time HAF selected it, you could tell he knows what he is doing, and I know Ning Hao is very thorough and conscientious. So the foundations were there. At the time, people thought it's not easy subject matter. It ended up being one of the top five money-makers in China two years ago."
In addition to its existing raft of cash and in-kind awards, the project market has a new WIP Fiction Award of $10,000 (HK$78,000) to be presented by Create Hong Kong, Hong Kong Film Development Fund and HAF.