Foreign-language fare may be struggling at US cinemas, but it's flourishing on US TV platforms across the pay space.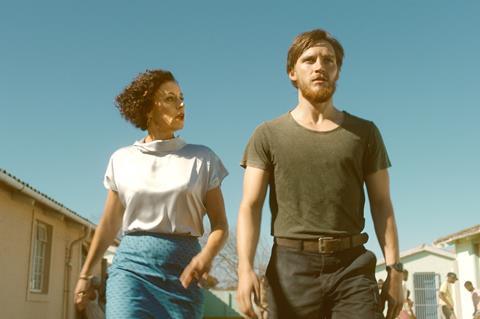 Some say it was a Venezuelan terrorist who opened the door for foreign-language television in the US. Others credit a Colombian drug lord. Either way, Carlos, the multilingual 2010 miniseries screened in the US by Sundance TV, and Narcos, the English- and Spanish-language Netflix series that made its debut in 2015 — plus a growing list of other shows — have helped turn the US into an increasingly significant market for subtitled non-English-language drama.
And the transformation is creating fresh opportunities for producers, sellers and platform operators from Europe and elsewhere.
US viewers "are becoming accustomed to the fact that alongside the big American blockbusters there are these other [foreign-language] shows of the same quality", says Walter Iuzzolino, co-founder of Walter Presents, the foreign drama streaming service that expanded from the UK to the US in early 2017. Subtitled shows, Iuzzolino predicts, "will become more mainstream. I think there's a very sizeable audience in America."
The most consistent US buyers of foreign-language material are niche SVoD services such as Vibrant TV, Eurochannel and MHz Choice. The latter, an offshoot of the MHz Worldview public television network, counts Italy's Detective Montalbano, Gallic drama A French Village and German comedy Crime Scene Cleaner among its hits and has high hopes for Polish crime series Wataha. "I try to give our audience what they want and then I try to pick up a few things to challenge them," says Lance Schwulst, MHz Networks vice-president of content and programming.
Expanding the roster
Branded OTT service Acorn TV has recently been adding foreign-language dramas such as Scandinavia's Rebecka Martinsson and France's L'Accident to its line-up of mostly British and other English-language programming. "We're doing it slowly and trying to pick the shows that we think would engage our audience," says Mark Stevens, chief content officer for Acorn brands at parent RLJ Entertainment.
Walter Presents, a joint venture between UK broadcaster Channel 4 and Global Series Network, launched its subscription US service (the UK version is ad-supported and free to viewers) with 34 foreign-language series including Swedish thriller Modus, French detective show Dead Beautiful and Norwegian noir outing Valkyrien.
With their fast pace and filmic style, such shows are "perfectly within the grammar of what [the US audience] understands as premium cable drama", asserts Iuzzolino.
The big streaming platforms have broadened the potential American audience for foreign-language TV by adding a range of series — some produced or co-produced outside the US but made available globally, others acquired specifically for the US — to their line-ups.
US Amazon Prime members are offered such series as German thriller You Are Wanted (in subtitled and dubbed versions), Spanish drama Infieles and Icelandic mystery Trapped, while Hulu subscribers can try Israeli Hebrew-language thrillers False Flag and Prisoners Of War, as well as a number of series and telenovelas from Spanish-language content giant Telemundo.
Netflix, after breaking ground with Narcos, has been particularly open, offering its US subscribers a foreign-language library including Icelandic thriller Case, Brazilian local productions 3% and The Mechanism, German period drama Babylon Berlin (acquired for the US) and supernatural mystery Dark, the streaming service's first original German drama production.
In a recent letter to shareholders, Netflix said that besides doing well in its home territory, Dark "has also been viewed by millions of members in the US". And that, noted the company, shows that "high-quality content can travel globally, irrespective of language".
A couple of the more adventurous US cable networks have also tried their fortunes with foreign-language programming. HBO recently added six series produced and aired by its international networks — among them Wasteland from the Czech Republic, Taiwan's The Teenage Psychic and Brazil's El Hipnotizador — to the line-ups of its US streaming and on-demand services. And at last October's Mipcom, HBO chairman and CEO Richard Plepler said the experiment was something the company would "look to develop and enhance… over the coming years".
Sundance TV followed its debut with Carlos by giving a US airing to French supernatural drama The Returned and in 2015 the network co-produced German International Emmy-winner Deutschland 83.
The channel — which also offers a number of subtitled series on its Sundance Now SVoD service — is currently serving as co-producer on Deutschland 86, a second season of the espionage drama which is expected to get a US launch later this year.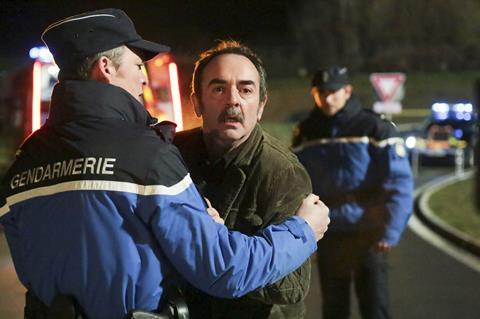 Sundance TV and Sundance Now general manager Jan Diedrichsen says the channel's audience "really responded" to the original series about a young East German picked to infiltrate the West German army. "It told such a unique story from a different perspective," he says. "It was perfect for our brand."
Now, Diedrichsen adds, "We have some nice credibility in this space and a brand that people like to be associated with. They know that we take really good care of these shows when we co-produce or acquire them. We don't have the 700 originals a year that Netflix has. We're much more curatorial."
Increasing opportunities
American programmers believe the US market for foreign-language TV is expanding, even as the US market for foreign-language films continues to decline from its most recent peak in the 1990s and early 2000s (when the likes of Cinema Paradiso, Amélie and Crouching Tiger, Hidden Dragon were cleaning up at the box office).
Diedrichsen, for example, suggests that "the audience for those movies has migrated to television and streaming. Back in the day, if audiences wanted something adventurous they would go to arthouses and see those independent or foreign films. Now on television we're providing that adventure and a window into some of the best stories from around the world."
At the same time, Diedrichsen suggests, the audience is expanding beyond its core of older viewers. "A lot of younger people are looking to be the first to find that next new thing, and a lot of them have seen that in foreign-language television," he says.
Iuzzolino goes further, maintaining that the market, in the US and elsewhere, is growing because of a stylistic divergence between European movies and series. "European cinema has become more independent and 'European' in a way that makes it accessible to a very specific niche," says the Italy-born Walter Presents curator, who previously did a stint as commissioning editor for features at Channel 4 in the UK. "Conversely, television drama that's commissioned by the main channels in France, Sweden and Spain has started to follow the Netflix and HBO model and gone bold, colourful and commercial."
Programme sellers seem cautiously optimistic. Lisa Honig, who, as FremantleMedia International's senior executive vice-president for international distribution in North America, placed Deutschland 83 and 86 with Sundance, welcomes the preponderance of niche SVoD platforms that are more focused on retaining subscribers than on ratings. She stresses, however, that programme quality has to come first. "The number of outlets gives more opportunity," she says. "But it still has to be a great drama."
As they attempt to keep the US market for foreign-language TV growing, programmers are now looking further afield for series that have a wider range of genres, adding dramedies and even some straight comedies to their mainstay line-ups of mysteries and crime shows.
Sundance's Diedrichsen reports that he is currently looking at series from Africa and Asia. And Walter's Iuzzolino says he is considering dramas from Eastern European territories including Croatia and the Czech Republic, as well as material from what he sees as the resurgent production industries of Italy and Spain.
Casting a wider net
Market growth might also lead to bigger foreign-language projects finding their way into the US, often as co-productions between foreign broadcasters and US outlets. For example, currently in production in Italy is My Brilliant Friend, an eight-episode Italian-language adaptation of author Elena Ferrante's first Neapolitan Novels series that is being produced for Italy's RAI and HBO — with FremantleMedia handling international distribution.
HBO is also co-producing a 10-episode drama series from writers Hagai Levi and Noah Stollman, with Israel's Keshet International (supplier of False Flag and Prisoners Of War), that is being shot in Israel in Hebrew and Arabic. Based on the actual events that ensued after three Israeli teens disappeared in the summer of 2014, the series typifies the kind of border-crossing, high-production-value programming that is finding a market in the US in spite of its non-English-language dialogue.
As Karni Ziv, Tel Aviv-based head of drama and comedy for the Keshet Media Group, puts it: "When I develop a series here, I think first about the Israeli audience and what will be compelling for them. But most of the time a story that is compelling and strong enough for the Israeli audience has a chance to travel abroad."