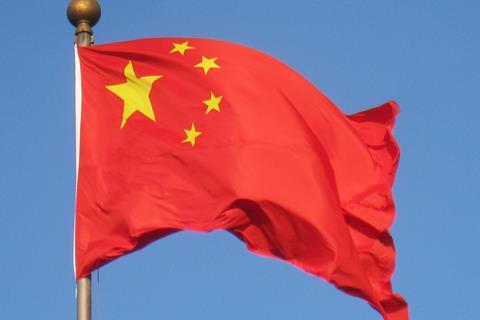 One of the hottest topics of conversation at this week's Filmart, which wrapped in Hong Kong today, has been what is really happening with China's wide-ranging restructure of film and TV regulation.
A series of announcements emanating from the recent session of China's rubber-stamp parliament, the National People's Congress (March 5-20), only served to heighten the chatter and speculation.
But in the last few days the picture has become much clearer. It was announced last week that the State Administration of Press, Publications, Radio, Film and Television (SAPPRFT) would be dissolved and a new body for radio and TV would be established directly under the State Council (the cabinet of China's Communist Party). There was no mention of what would be happening with the film industry, which has also been regulated by SAPPRFT for several years.
Then on Tuesday (March 20) it was announced that China is creating a new body for film, books, magazines and newspapers directly under the Party's department of propaganda (sometimes translated as the department of publicity).
The announcement suggests that film is receiving special treatment because the Party regards it as having a greater impact on the hearts and minds of Chinese citizens than other forms of media content such as radio and TV. Indeed, a statement on China Film's website refers to the "especially important role of cinema in propagating ideas and in cultural entertainment".
The statement also said that the propaganda department's responsibilities will include: "overseeing film production, distribution, exhibition and censorship; guiding and coordinating national and large-scale film events; overseeing international co-production, film import and export; as well as managing film-related international exchange programmes."
The license or "dragon mark" (long biao) that currently accompanies all screenings of films licensed by SAPPRFT will disappear.
Propaganda machine
Meanwhile, the new body for other forms of media content, the State Administration of Radio and TV Affairs, will also be operating more firmly under Party control. So far there's been no mention of content created specifically for the internet, but it will probably be regulated either by the new film body or the new administration for radio and TV.
The statement on China Film's website outlined the duties of the new radio and TV administration as: "implementing the Party's propaganda principles, formulating policies for radio and television management, supervising the implementation of these measures, examining content and quality, as well as taking charge of import, collection and management of radio and TV programmes."
At the same time, China has also approved the creation of a new broadcaster, Voice Of China, which will be formed from a merger of existing state-owned organisations including China Central Television (CCTV), China Global Television Network (CGTV) and China Radio International (CRI).
The new broadcaster will effectively be a massive propaganda machine, with more than 70 bureaux and thousands of employees around the world, designed to boost China's 'soft power' both at home and overseas. In a statement, the government said the Voice of China will "guide hot social issues, boost multimedia integration and development, strengthen international communication and tell good China stories."
Government restructure
While China watchers have been scrambling to make sense of the changes, there's little doubt they're part of a tightening of the regulatory framework that places media and entertainment more firmly under Party control.
In that sense, they're part of a much bigger restructure, instigated by China's president Xi Jinping and presented as a streamlining of existing government machinery, but which also brings down barriers between the Communist Party and the state.
Xi has repeatedly said that "the Party leads everything", reversing China's usual practice of leaving the state to handle policy-making and implementation. Following the restructure, the Party will also have more control over the economy, cyber-security and foreign affairs. China has also removed from its Constitution the provision that the president and vice president should not serve more than two consecutive terms.
Film industry impact
What all this means in practice for the film industry remains to be seen. Previously, regulation of film, home entertainment, TV and digital content was split between SAPPRFT, the Ministry of Culture and a few other agencies. The overlapping responsibilities sometimes resulted in confusion and often lead to a great deal of self-censorship. The changes should result in a more efficient system, but also one with more heavy-handed censorship of both local and foreign films.
As the New York Times described it today: "In effect, the thin partition that had separated the Communist Party from direct oversight of film production and imports of foreign films has been stripped away."
Local producers say their main concern in the short-term is that the changes will slow down the film censorship process, until new systems are in place, holding up production schedules at a time when it's already difficult to secure leading talent's dates.
China watchers are speculating that we'll see more movies in line with the Party's messaging, such as recent mega-hits Wolf Warrior 2, which grossed $860m last year, and Chinese New Year release Operation Red Sea, still on release with a gross of $560m as of today. Also currently on release is patriotic documentary, Amazing China, touting China's achievements in areas including science, technology and infrastructure, which has grossed $60m to date.
Party messaging also includes projects in line with China's Belt and Road Initiative, which has been presented as an infrastructure-building project along the former Silk Road, but has raised fears of China ramping up political and economic influence around the world.
Also open to speculation is how all the changes will affect the ongoing talks between China and the US Trade Representative over the access of Hollywood films to the China market. Those negotiations could also be complicated by US president Donald Trump's recent decision to impose tariffs on Chinese goods.