Germany's theatrical acquisition chiefs tell Screen how a tough indie distribution sector is having an impact on the kinds of international films they are buying and the prices they are able to pay.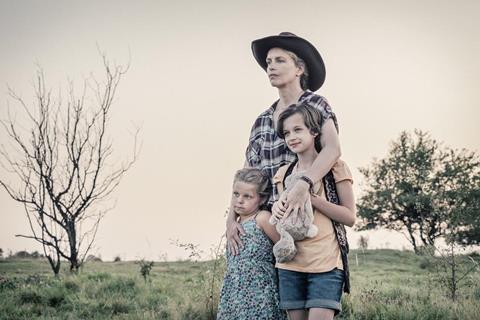 There is a new James Bond film opening in April 2020, which means Germany's independent distributors are facing a tricky few months.
It can be difficult for distributors in any territory trying to secure screens against the Bond behemoth. But in Germany there are more than 1,000 individually owned cinemas with which distributors must negotiate. It is "not easy" for independent releases to secure screens, says Johannes Klingsporn, managing director of German distribution association Verband der Filmverleiher.
"In Germany, compared to France or the UK, we have lots of independent cinemas," he says. "In the UK you can reach 85% of the market with an agreement with three cinema groups. Here you can't do that. You have to contact hundreds of cinemas. We also have a lot of films."
What's more, the German box office had a tough time a couple of years ago. Back in 2018, Germany saw the lowest level of admissions since reunification in 1990. However, according to media analysts Comscore, the German box office saw admissions climb by 14.5% year-on-year to 109.8 million in 2019. Box-office revenues increased by 14.9% to $1.05bn (€965m).
The only non-US backed international releases in the German top 50 were Neue Visionen's French comedy Serial (Bad) Weddings 2 and A Shaun The Sheep Movie: Farmageddon, which was released by Studio­canal. And in the top 25, only five films were distributed by independent distributors.
And numbers are not what they were for either the larger or the smaller titles. "Of the approximately 900 theatrical releases in Germany last year, only 27 films made it past the 1 million admissions threshold, three of which were German productions," says Alexander Janssen, senior vice president, acquisitions for Leonine Distribution.
"A good benchmark for a successful European film [at the German box office] is 400,000-500,000 admissions, which is a great result nowadays."
Leonine is the German media giant created through the 2019 merger of distributors Tele München Group and Universum Film and production companies i&u TV, Wiedemann & Berg Film and W&B TV. It also encompasses various TV and SVoD channels.
Leonine's distribution arm is looking to release 20 films per year theatrically. "Our focus is on films with strong commercial potential that can work in both single screen and multiplex theatres," says Janssen. "Ideally these films also have a respective nationwide release in their country of origin.
"In addition to mainstream movies, we also look to acquire arthouse films with crossover potential."
Hustlers and Knives Out are examples of Leonine's bigger titles. "We released Knives Out at the beginning of January and the movie has now reached more than 800,000 admissions and we hope to pass the 1 million admissions benchmark," Janssen says. "Last year, John Wick: Chapter 3 — Parabellum was a success with around 1.2 million admissions."
Local streamers TVNow, Joyn and Sky are among the distributor's customers. "In addition to selling content to these partners, we are producing more for the streaming platforms," Janssen explains of Leonine's strategy.
However, he says that the impact of the US streamers on the acquisitions market in Germany so far has been only moderate: "Thematically, the acquisitions of the streamers are fairly US-driven and often do not overlap with the content we are considering for German-speaking Europe."
Leonine hopes to take a significant bite out of the box office market currently led by Constantin Film. The releasing arm of producer-distributor Constantin claims to have a total market share of 7%-8% and around a 40% market share of German-language films at the local box office.
The majority of Constantin deals are all rights, with some exceptions for home entertainment only. Its big recent releases include Jenny Gage's English-language After and French drama La Belle Epoque starring Daniel Auteuil and Guillaume Canet, as well as Zhang Yimou's Shadow.
"The market for international films in Germany has become more fragmented and most broadcasters buy less feature films than some years ago," says Martin Moszkowicz, chairman of the executive board at Constantin Film. Moszkowicz is in charge of the company's acquisitions, attending markets and festivals with the company's head of acquisitions David Kehrl.
With a more-arthouse focus than both Leonine and Constantin, Weltkino is after crossover titles to release theatrically; highlights in 2019 included Midsommar and Booksmart.
"We are a team of cinephiles," says Weltkino co-managing director Michael Kölmel. "We are very taste-driven and are looking for quality films that strike a chord, no matter the genre or how big or small the film is.
"Success stories since our debut in 2013 include Loving Vincent, Paterson, Mustang and Taxi Tehran."
"Even big Hollywood productions struggle now to reach the 1 million admissions mark," adds co-managing director Dietmar Güntsche. "It is possible but continues to be the exception." One such success, he notes — ahead of its Oscar wins — is Parasite: "For years, we have been saying there's hardly a theatrical market for Asian films in Germany but Parasite has now reached close to 450,000 admissions [for Koch Films]."
In addition to the Berlinale, Kölmel attends the Rendez-Vous in Paris as well as Sundance, Cannes, Locarno, Venice, Toronto, Rome, the London Screenings and the American Film Market (AFM). Recent acquisitions include Harry Macqueen's Supernova starring Colin Firth and Stanley Tucci, and Thomas Vinter­berg's Danish-language Another Round.
"Overall, prices have gone down," says Güntsche. "The reasons include the challenges of a fluctuating theatrical market and the decline in the physical home entertainment sector. The main broadcasters are buying fewer films for lower prices."
Wiebke Andresen, director of acquisitions at distributor DCM, is looking for what she describes as "inspiring" theatrical films such as Lulu Wang's The Farewell, which the company opened in late 2019. Further recent acquisitions include Katrin Gebbe's Venice Horizons opener Pelican Blood and Asif Kapadia's feature doc Diego Maradona.
"We are very selective and only look for talent we really like and films where we believe we can reach the target group," says Andresen.
The market is somewhat unpredictable, she asserts. "There are surprises. Moonlight overperformed, while others are a disappointment, such as [Paolo Sorrentino's] Loro, especially after our success with Sorrentino's The Great Beauty."
Influence of US streamers
US streamers are now among DCM's customers. "We sell a few library titles to a few local streamers but bigger bucks come from the likes of Amazon and Netflix," says Andresen.
"German buyers pay less. There is less TV money, the DVD market is shrinking, and you really only have theatrical, which is volatile while the risk for the films with high minimum guarantees (MGs) stands in contrast to the real market value of most films."
Changing the business model could work. "MGs have to come down even more, with perhaps more potential on the back-end for producers or sales companies," Andresen suggests. "The arrival of the US streamers drives prices to an unrealistic level and they sometimes buy films that could have profited from a smart and thoughtful theatrical campaign.
"We really believe films can only become classics when they are distributed theatrically, thereby increasing its lifetime value and legacy in film history."
Andresen attends the Rendez-Vous in Paris and then the Berlinale, followed by Cannes, Munich, Locarno, Toronto and Zurich film festivals and the AFM.
Benjamina Mirnik-Voges, managing director, Germany, for eOne, agrees that US streamers are driving up the price of German acquisitions.
"Commercial projects with well-known cast are still expensive in our market, even if German broadcasters back distributor MGs very selectively these days," she says. "Mid-range and smaller films without big names have a harder time being sold on a pre-buy basis, as German broadcasters often do not back those films, and pricing reflects that to a certain degree."
After enjoying a hit with Green Book last year, which garnered 1.5 million admissions on the back of a high-profile Oscar-winning awards season, recent eOne acquisitions for Germany include Philippa Lowthorpe's Misbehaviour and Armando Iannucci's The Personal History Of David Copperfield. As well as the Berlinale, Mirnik-Voges keeps her ear to the ground in Cannes, Toronto and at the AFM, as well as various smaller events.
Tobis Film, which buys some specialty titles alongside various commercial films, has adjusted its position in line with the more challenging theatrical market.
"We are watching what we pay," says Tobias Seiffert, head of international acquisitions and co-productions at Tobis, who attends Cannes, Berlin, Toronto and the AFM. "We need to make sure deals makes sense. Free TV is not paying as much as before."
In the past year, Tobis has snapped up a trio of prestige UK titles: Francis Lee's Ammonite, William Nicholson's Hope Gap and Florian Zeller's Sundance title The Father. The company's slate also includes Norwegian streetcar racing franchise Borning and last year it opened French comedy drama Fahim starring Gérard Depardieu.
"We are still one of the truly independent companies," Seiffert claims. "We are owner-run so make faster decisions and everything is in-house. We are looking for good and commercially viable product. But price is an issue and they need to come down further to reflect the situation in Germany."