Cohen Media Group talks acquiring European Oscar and César hopefuls and its expansion into exhibition.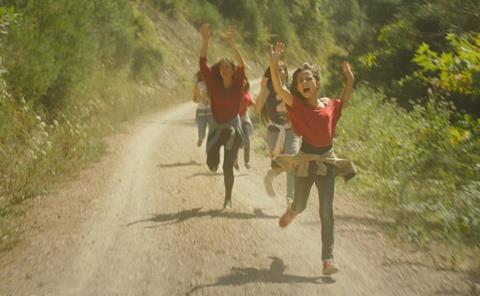 As the 2016 awards season hits its grand finale with the Oscar ceremony this weekend, pundits attempting to predict next year's foreign language contenders may do well to keep an eye on the acquisitions of Cohen Media Group.
The New York-based distributor played a key role in getting Franco-Turkish director Deniz Gamze Ergüven's Mustang - a Cannes acquisition - into the final round of the foreign language contest this year and was also present in 2015 with Timbuktu, which went on to gross $1m in the US.
CMG executive vice president John Kochman – who previously headed up the US office of France's promotional body Unifrance - says this track record is not by chance.
"You start thinking about awards as soon as you're watching a film," he says. "When we saw Mustang in Cannes, that was exactly what we were thinking about from the moment we negotiated it in the final days of the festival, how to release the film in such a way as to support a nomination."
The film's Nov 20, 2015 US release date was a key part of a strategy to position Mustang in the Oscar race.
"We wanted the film to be seen and talked about as early as possible in the Oscar season to give it a certain profile. We bought Deniz and the girls over to Toronto and then to the US for the release, so they had been to North American twice by the time the nominations came around and we'll be bringing them over a third time for the Oscars," says Kochman.
Record César nominations
Mustang is being touted as an outside favourite in the foreign language section after the hotly tipped Son Of Saul in a strong selection that also includes A War, Theeb and Embrace Of The Serpent.
But ahead of Sunday night's Oscar ceremony, CMG's attention will be focused on events on the other side of the Atlantic at the 41st edition of France's César awards at the Theatre du Chatelet in central Paris on Friday night (Feb 26).
The company is celebrating 35 nominations for the French titles on its slate, led by comedy drama Marguerite with 11 nominations, which is the front-runner alongside Arnaud Desplechin's My Golden Days - followed by Mustang with nine.
Other recent acquisitions up for awards include Emmanuelle Bercot's social drama and Cannes 2015 opener Standing Tall, with eight nominations, Thomas Bidegain's Cowboys with four, and Benoit Jacquot's Diary of A Chambermaid.
CMG acquired Xavier Giannoli's feel-good comedy drama Marguerite, starring Catherine Frot as a society singer with a terrible voice, from Memento Films International at the Berlinale in 2015, on the strength of its promo-reel.
"We have high hopes for Marguerite, especially after its successful run in France," says Kochman.
"You never know when these kinds of happy accidents are going to happen but that's one of the reasons why we go to Berlin, not just to look at the films which are screening, but also to read scripts, watch promo reels, and try to get a sense of what's good that's coming up."
The company has scheduled a Mar 11 release for the title, which was a breakout hit in France selling more than a million tickets last September, with an initial planned 100 screening dates, which will expand if it does well.
Until now the company has focused on production and distribution but it is set to embark on exhibition later this year with the opening of its first art-house cinema The Quad in New York's Greenwich Village – an iconic four—screen venue dating back to the early 1970s and acquired by CMG in 2014.
"It's been completely gutted and is being rebuilt from scratch and will re-open as a state-of-the-art venue in May, June," said Kochman.
The company also recently acquired in the Carefree Theatre in Florida's West Palm Beach and is planning a similar operation there too.
Looking beyond France
Since its creation in 2008 by property developer and cinephile Charles Cohen, CMG has gained a reputation as one of the key buyers of French art-house fare for the US market, although Kochman stresses the company is keen to acquire titles from territories other than France.
"We have a lot of French films because we're very Francophile and we've got great contacts with the French film establishment but it's not just about French movies," says Kochman.
The company has just released Icelandic Grímur Hákonarson's Rams and will also release the German film The People Vs. Fritz Bauer later this year.
"European cinema as whole is something we're looking at closely all the time," he says.
Niche distribution
He notes there is little room for error when acquiring art-house titles — both foreign language and English-language – for distribution in the US.
"It's a niche market," he says. "Our audience tends to be urban, travelled and a little older but the most important thing is that they're very picky and discerning and you have to be sure of your audience and there is not much room for error," says Kochman.
"You're looking for films that you imagine the audience sitting in their favourite art-house cinema in New York, San Francisco or Los Angeles and you try to imagine that film playing."